We've recently revealed an all new passenger game mode for the ultra-nostalgic Tracks - The Train Set Game. The game will feature a free-play mode which will be the more relaxing side of Tracks, where you have all the time in the world to perfect your wooden train track creation - but today we're looking at an objective-based mode.
As you can see, we've added a new environment/stage, the living room, and items that you'll have at your disposal when creating your own lovely environments.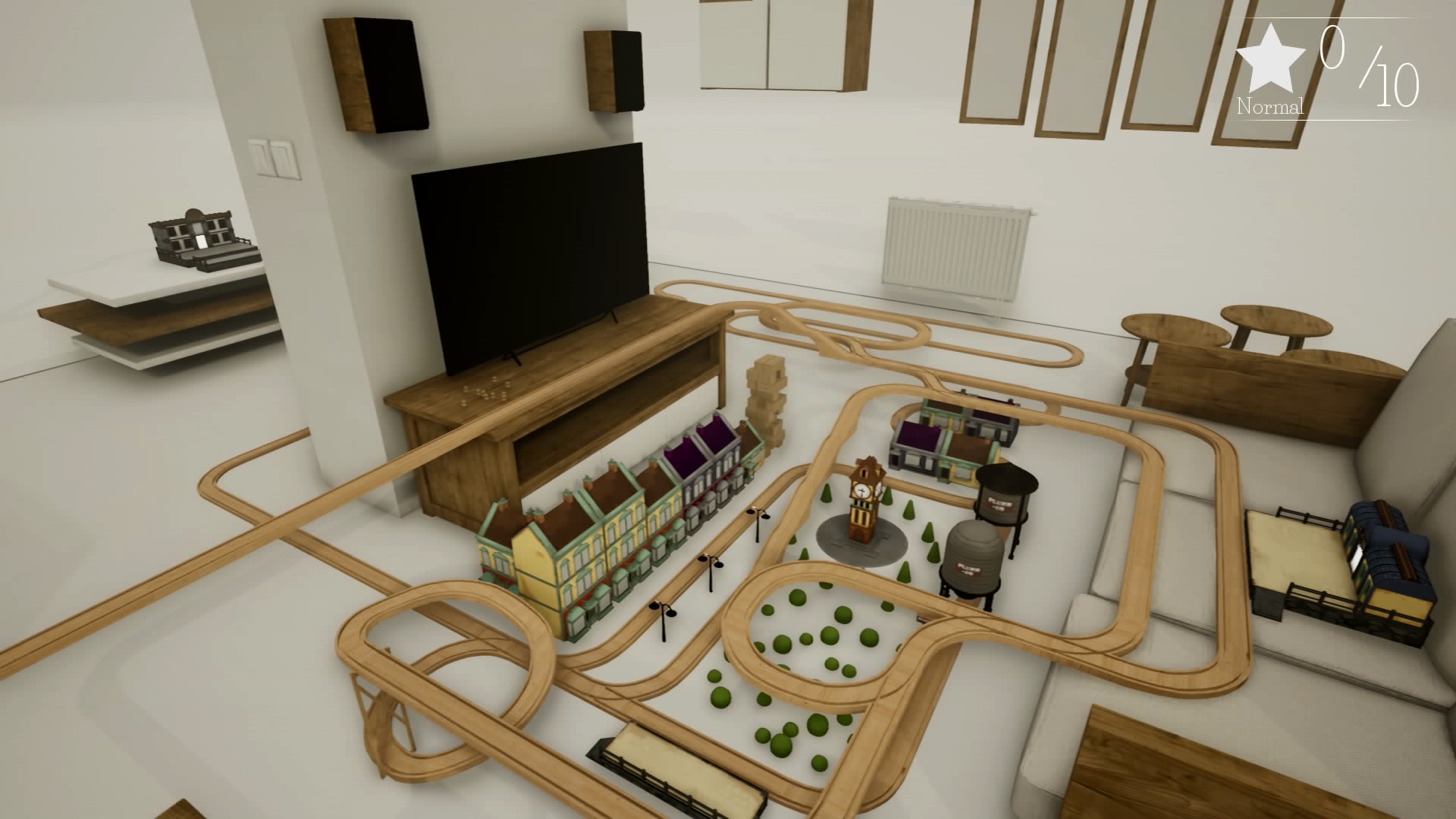 The passenger mode is just one of the game's objective modes. Something we're working on is a cargo delivery objective mode where you are tasked with efficiently and safely delivering a heavy load. That heavy load will actually be simulated, making it harder for you to make it up steep inclines.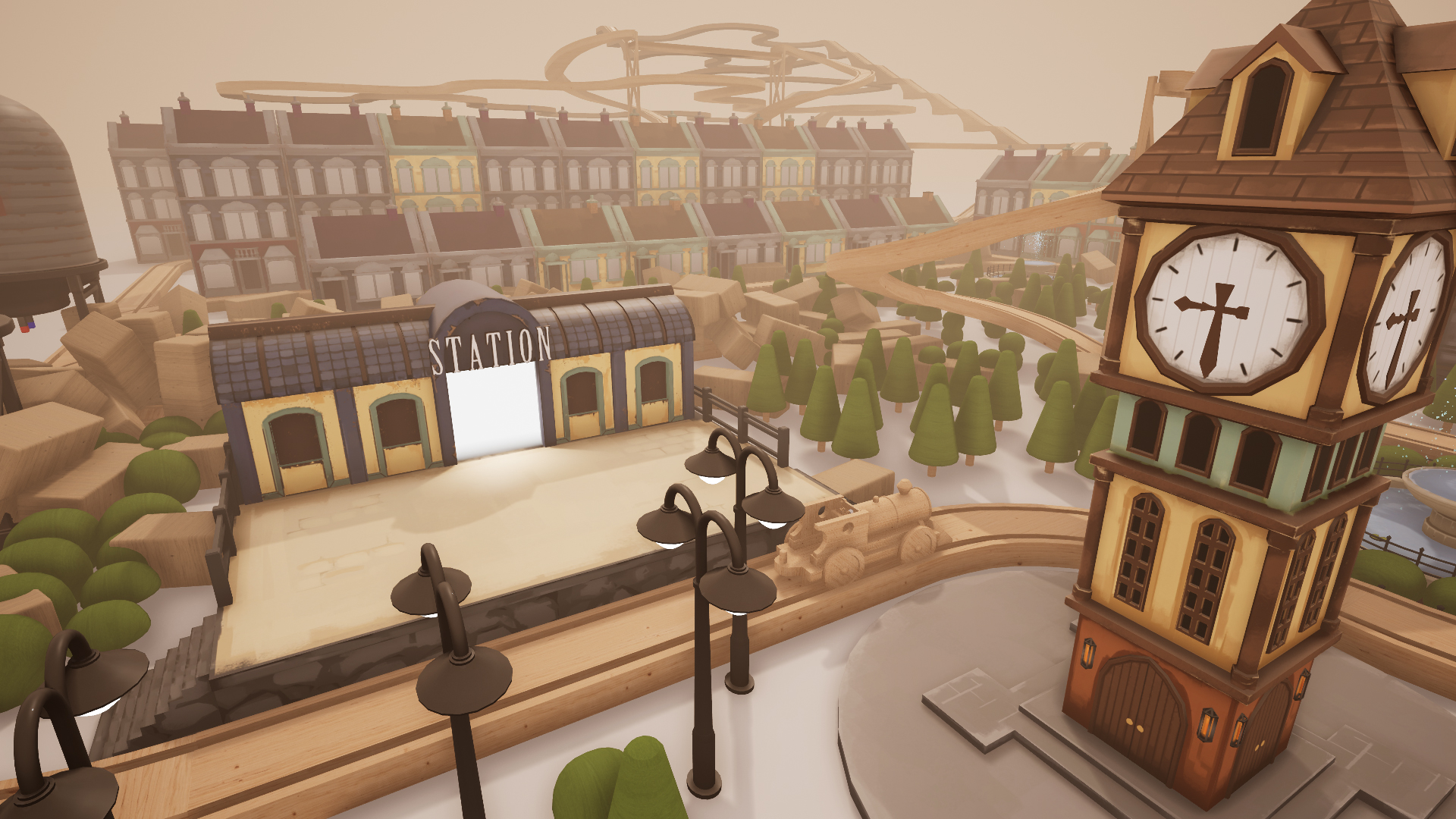 We're also looking at Steam workshop support so that you can upload your tracks and share them with the world. We are looking into the possibility of adding a VR component so that you can ride your tracks in super-immersive 1st person, too.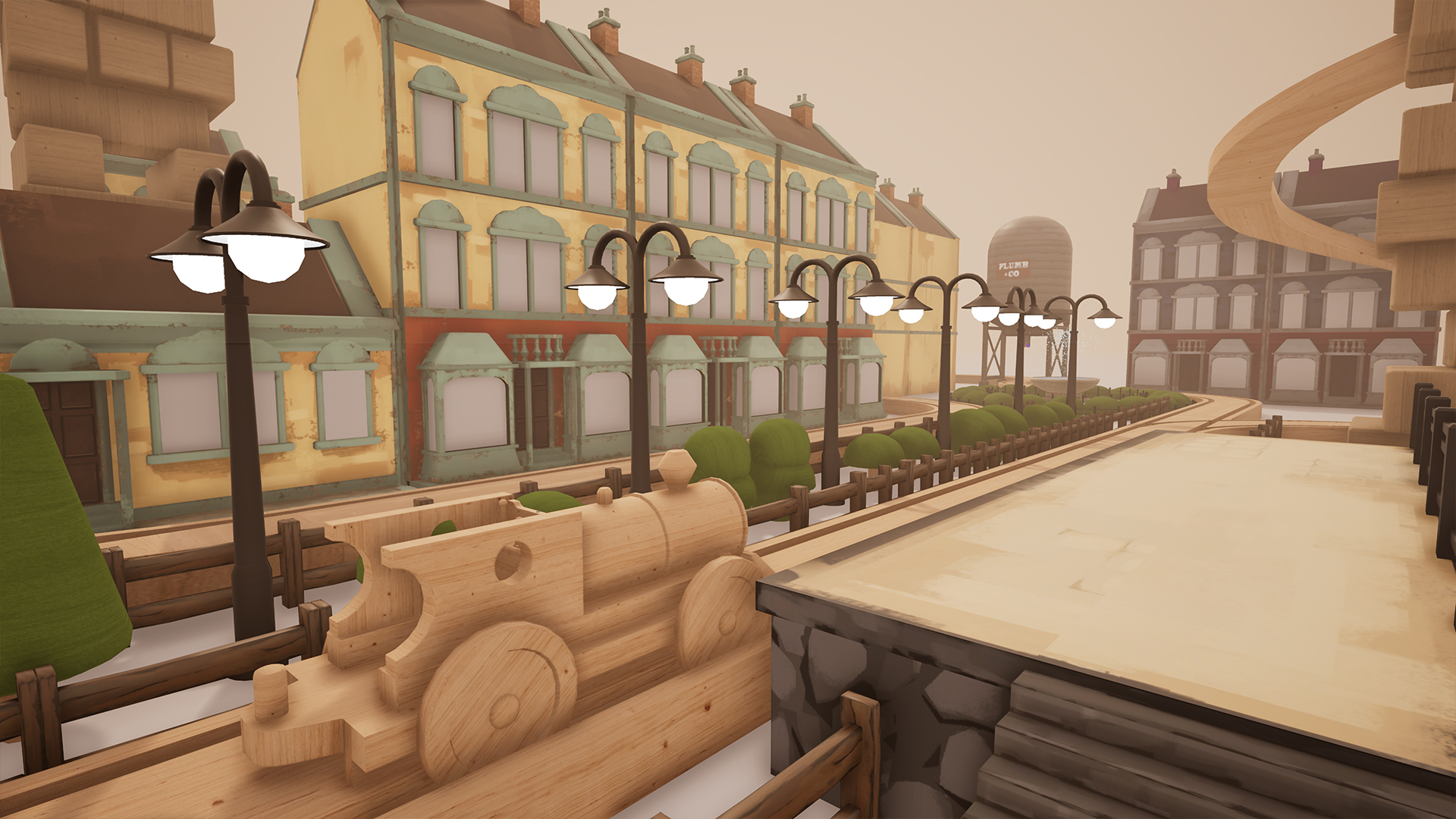 Tracks - The Train Set Game is releasing in Early Access in just over two weeks, on 28th September, so make sure to add the game to your Steam wishlist! We'll see you then for many fun choo choo times!