New Units
With this update, TR now features advanced harvesters, available at the third tier of advancement (Tech Center/Temple) for a higher price. These are specially designed to fit a faction's doctrine and style for some unique advantages and drawbacks.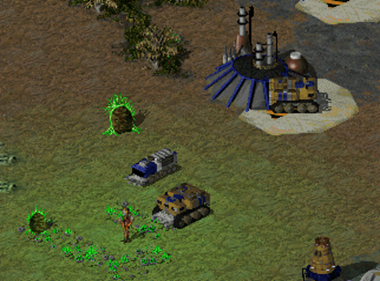 For GDI we have the Atlas, a super-heavy harvester that sacrifices some speed in order to have both better armour and carry capacity. Furthermore, it carries scanners to detect any Nod stealth ambushes, and is all in all designed as a more survivable "frontier harvester" best deployed at exposed outposts.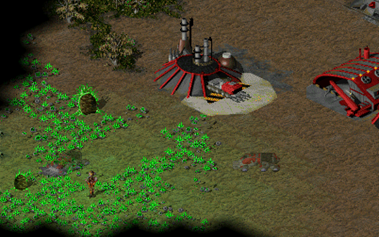 For Nod, we have the Stealth Harvester. It is light and has a smaller cargo hold than the standard harvester, but instead carries cloaking technology. As such it can steal valuable strains of tib from beyond your base without exposing itself, or it can operate at home and make it difficult for GDI to spot and target your harvesters.
Each faction is also getting a brand new fighting unit!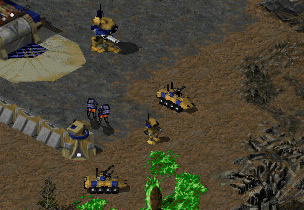 This is the Mobile Flak IFV – or M-Flak for short. It is immediately available as you build your War Factory, and fills two gaps within the GDI roster: First of all we hated the idea that GDI was absolutely required to tech up in order to have a mobile answer to aircraft, as it shoehorned players into a certain build order before they could proprly expand or attack. Secondly, GDI's slow walkers make it hard for them to properly scout early in the game, especially on big maps. This light IFV with its dedicated AA dual flak cannons now allows GDI to do both, but it is fragile and has no defense against grounded attackers, so the more advanced later options still have some advantages.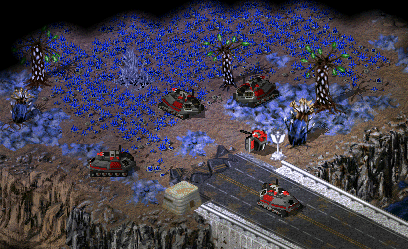 Nod's new fire support unit. It carries a rapid-fire laser and is perfect for melting any target from behind a wall of Tick Tanks, synergizing perfectly with Nod's existing army. To carry enough power and not overheat it has had to sacrifice armour, and its strength lies in its varsatile damage. As the portable laser it quite advanced, you will need a Temple before you can field them.
Enhancements
We are in the process of "redesigning" some of the existing units, giving them a facelift and making them better visually reflect any balance changes TR has made to them: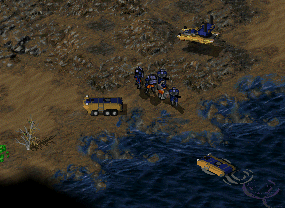 The Amphibious APC looked outdated and out of place with it being fully remapped to the player's colour, so we updated it to simply better fit it.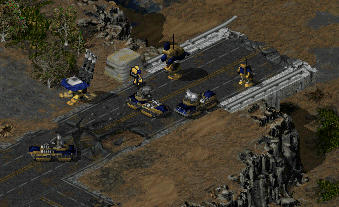 TR's Disruptor is quite a bit lighter than that in vanilla TS, and its graphics now reflect that with its exposed tracks and the hull being less of a solid block. Detailing has also been improved in general. The white bits you see are heat sinks for the weapon.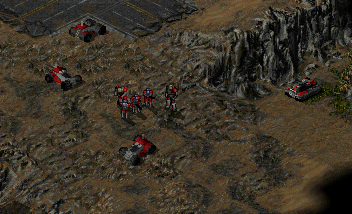 Less beach-buggy, more military vehicle, we feel that this fits better with Nod having moved on from their rag-tag and improvised roster of TD.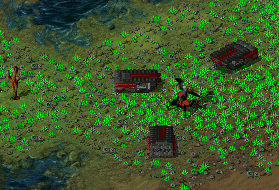 The Devil's Tongue has received a much needed upgrade in its detailing – you can now actually make out the tracks and grinders, instead of it being a bright grey shoebox.
Even more is in the works, both updates to existing models as well as more original units!
Maps
The update will feature many new as well as a few enhanced maps. Each of the maps is unique in a way to prevent the game from feeling stereotype-ish.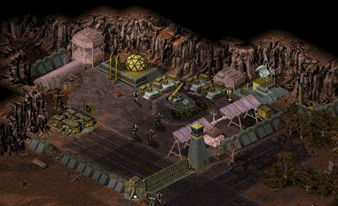 In addition, the Prologue has been updated and enhanced based on the feedback we received to achieve better and bug-free experience! Besides that, we are very happy to hear that you enjoyed playing the Prologue. We are sorry that it is currently placed as an addon, but worry not - we are doing our best to fix the issue and make downloading the Prologue a bit easier.


Last but not least, we started the development of the 2nd campaign map – Propaganda Forecast. Unlike its predecessor, this version will offer maximum possible freedom for the player during the whole gameplay with the addition of amazing cutscenes and richer story telling like in the Prologue. You will be able to track the whole development of this map via YT series focused on detailed map-making process. Besides other things, we believe this will serve as a motivation and help for other mappers in the future!