Hey everyone,
we did it. After the beginning 48h marathon during the game jam and another 5 weeks of development, we're done. Touch of Death is done! We've spent a lot of time to improve and polish the game from what was available as HeartAttack after Global Game Jam in January and we're really happy with the result.
So we're done. That means the game deliverables are built and have been submitted to the app stores. Which in turn gives us a release date: the 17th July 2013. Of course there's still the possibility of something in the submission process going seriously FUBAR, but we doubt it. So again: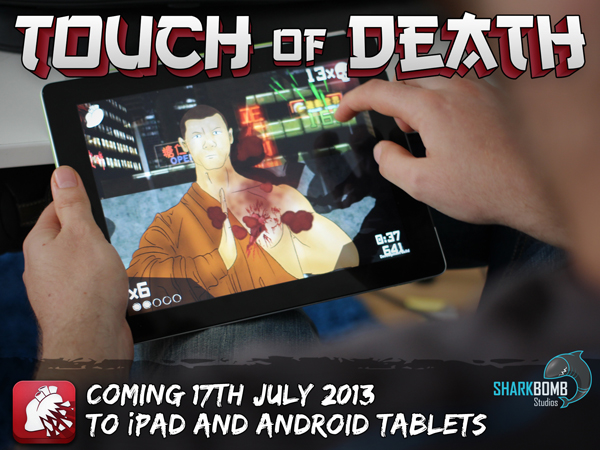 Touch of Death: coming 17th July!
We're eager to see how you guys out there like the game once it's finally available. We've had a lot of positive feedback from friends, family and random testers and we are sure you'll enjoy it too.
However, we're not finished yet. After the submission, there's still lots to do. For example I'll be busy trying to get a really sweet micro-trailer made, that shows how the game works and that gets everyone excited. I'll let you know once it's done, maybe post some behind-the-scenes pictures on facebook in the next couple of days.
Work on the trailer has to wait some though. First I'll be heading off into my well-deserved weekend. Which I will spend making even more games as part of the Molyjam here in Karlsruhe. Is anyone out here going to molyjam too? If so, let us know where!
Either way, that's it for today.
Have a great weekend everyone,
- Martin
---