I now present to you the top five reasons to vote for Digitanks in order of ascending importance and descending numeral.
5. Upcoming Expansions for Artillery Mode - We're planning to add a tankload of new weapons and variety to artillery mode in the next release. Our highly trained Playtest Technicians have observed a threefold increase in fun in this game mode already, and our prototype's not even done.
4. We Have A Monopoly On Digitanks - We have been in talks with the Federal Trade Commission and they've ruled that our monopoly is a fairly gained one and we have so far not abused our monopoly in the Digitanks market to gain unfair and uncompetitive advantage in other markets.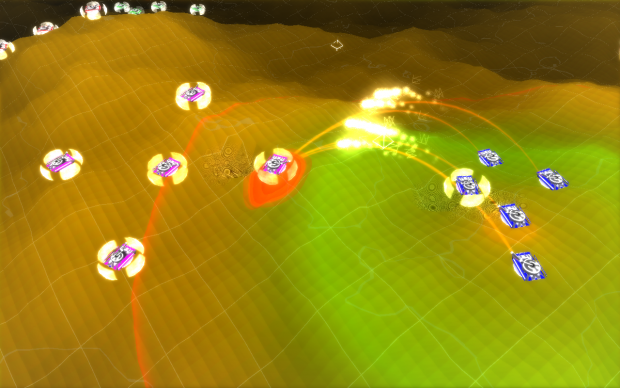 3. Digitanks Is Not A Virus - Despite claims to the contrary by certain popular antivirus programs, Digitanks does not infect your computer I mean it does not install adware in your computer I am not legally obligated to tell you that Digitanks is completely safe for your computer Okay I don't guarantee your computer's safety while using Digitanks. But I can guarantee you'll enjoy it.
2. Help Feed My Dog - He's hungry and he looks at me with those cute little puppy dog eyes. Every time someone votes for us, I'll give him a nice yummy treat.
1. If we beat Minecraft, I'll add cake to the game.