I'm really happy that new demo version in fact has more content than I've initially planned. But on the other hand, it lacks new music tracks, which I had to move to version 0.2.2 (that I hope to release next week). Now, let's move straight to the current update details.
I've added full-scale tutorial to the game. It starts with small introduction about equipment basics and continues with training mission that explains everything you need to know about the combat. This training mission is not tied to the story and won't need much time to be completed. When you start the game for the first time it will give you prompt about tutorial. Once tutorial is complete, or if you refused to start it, this prompt will stop appearing later even if you reset your save by starting new game. But you still can start tutorial any time by pressing "?" button on the Map or Equipment screen.
I've added time measurement feature that will be very interesting for speed runners. It measures only actual gameplay time, ignoring time you spend in menus, pauses and dialogues. However, it still counts all boss fights attempts if you failed to defeat a boss in the first attempt to do so. You can check your current playthrough time in settings section of the main menu. If it will be possible, later I'll make a ladder based on different players playthrough times.
Sound and visual improvements are also here. There is bunch of new sound effects implemented along with improvements for some particular sounds. As for the visual part it was improved in general and has one principal fix that I planned long ago. The game is now free of asset rotation usage. Previously I used it for the things with fast rotation speed, like wheels or vents. Now all such things have animated sprites instead of rotation, which is critical for pixel art visual style.
I also couldn't avoid some balance changes. I've tweaked a lot of things here, from turrets rate of fire to mini-bosses health. As a result – gameplay became a bit harder and more interesting. But here I'd like to warn you about non-lethal attack and Shock Stabilizer device that improves it. From now non-lethal attack has much worse range and requires more energy to be used, and Shock Stabilizer device improves the attack to pre-0.2.1 state, and even improves its range further. Also I'd like to mention the crafting system improvement that allows you to craft items much more often.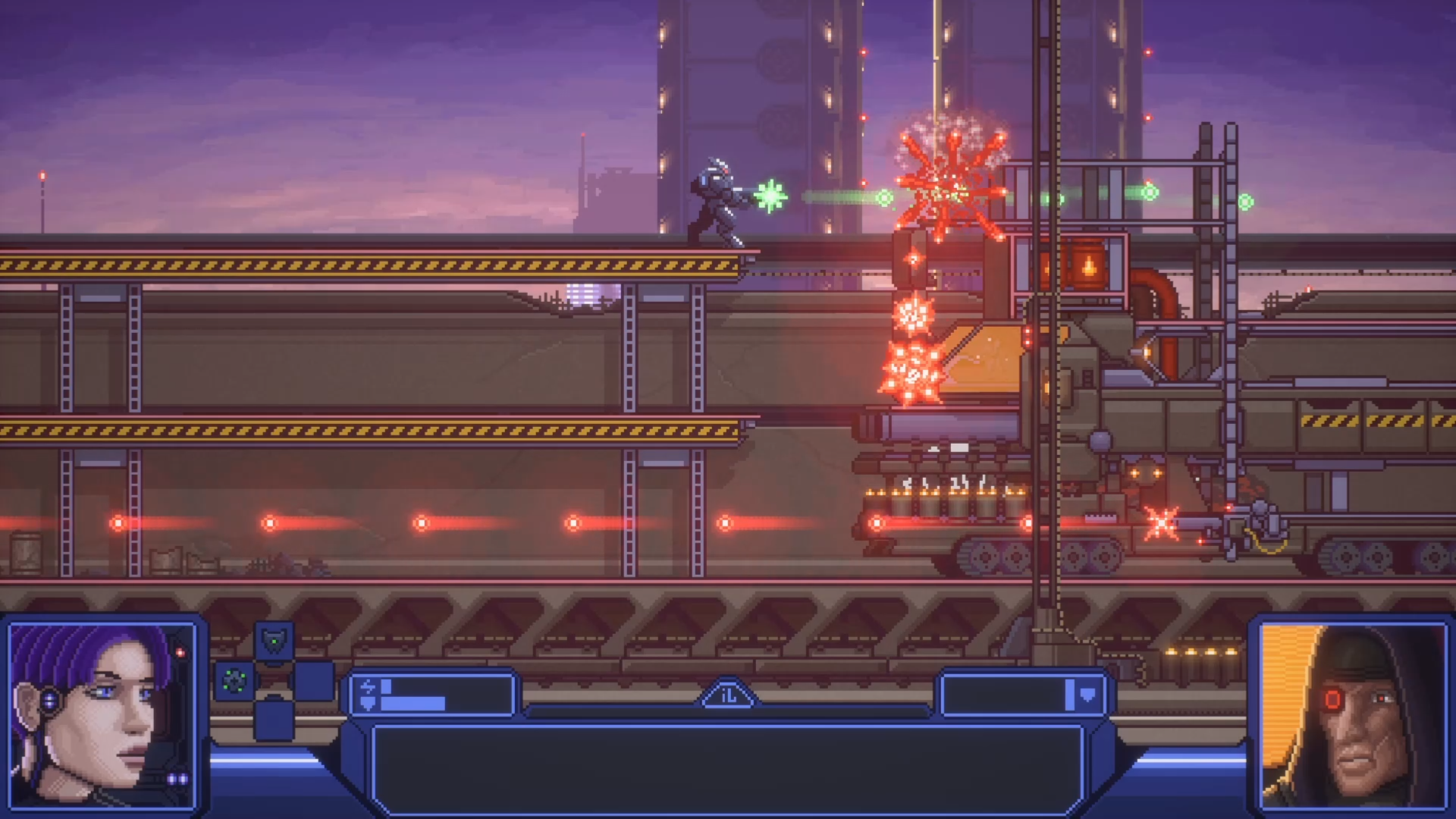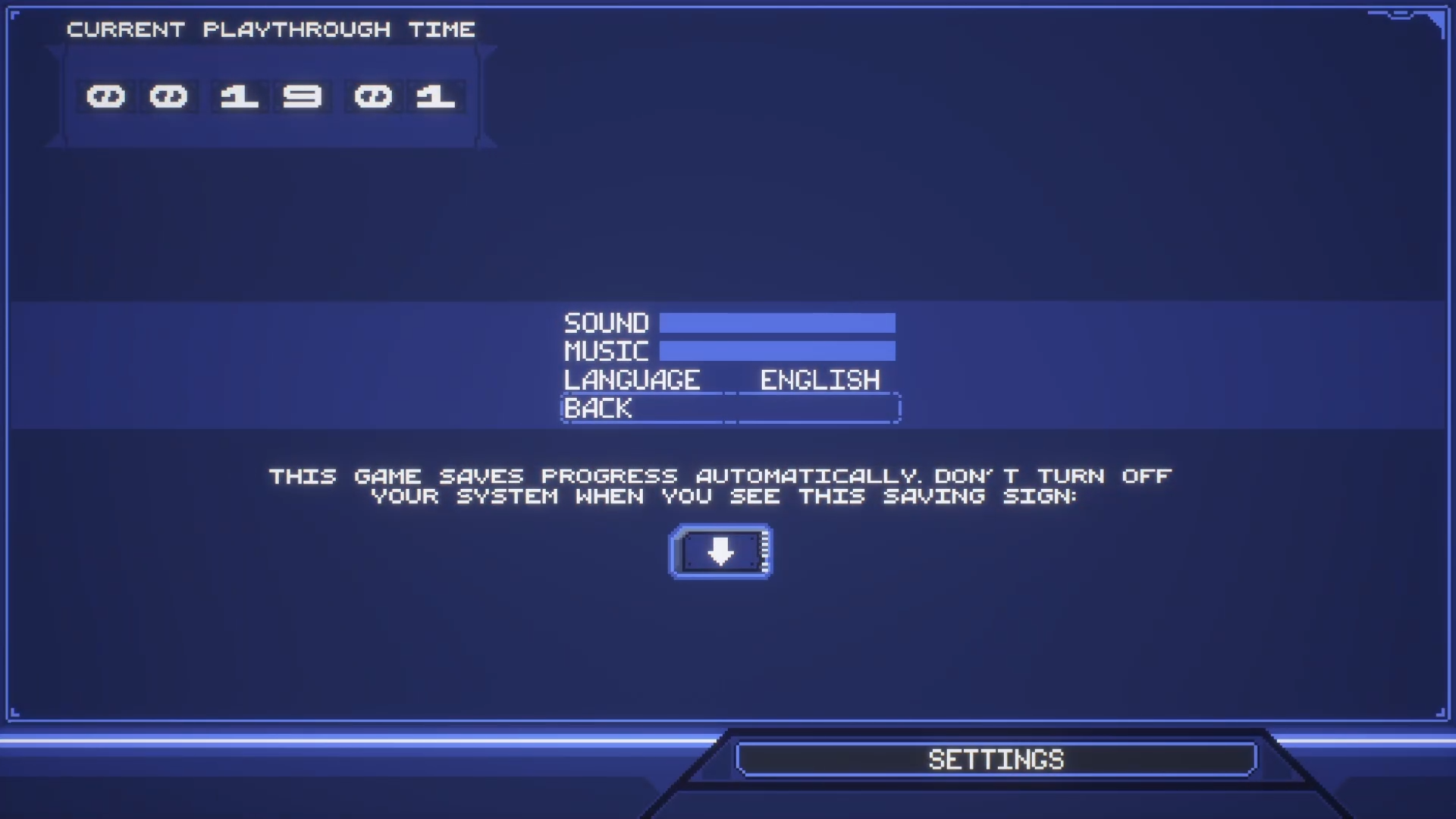 You can get the demo version 0.2.1 on Steam and IndieDB: