Time waits for no dwarf - usability & content update 0.9.8
0.9.8 is live, featuring several playability and content additions. Most notable feature of this update is the "overtime" system that makes the stage slowly destruct if the match gets too long.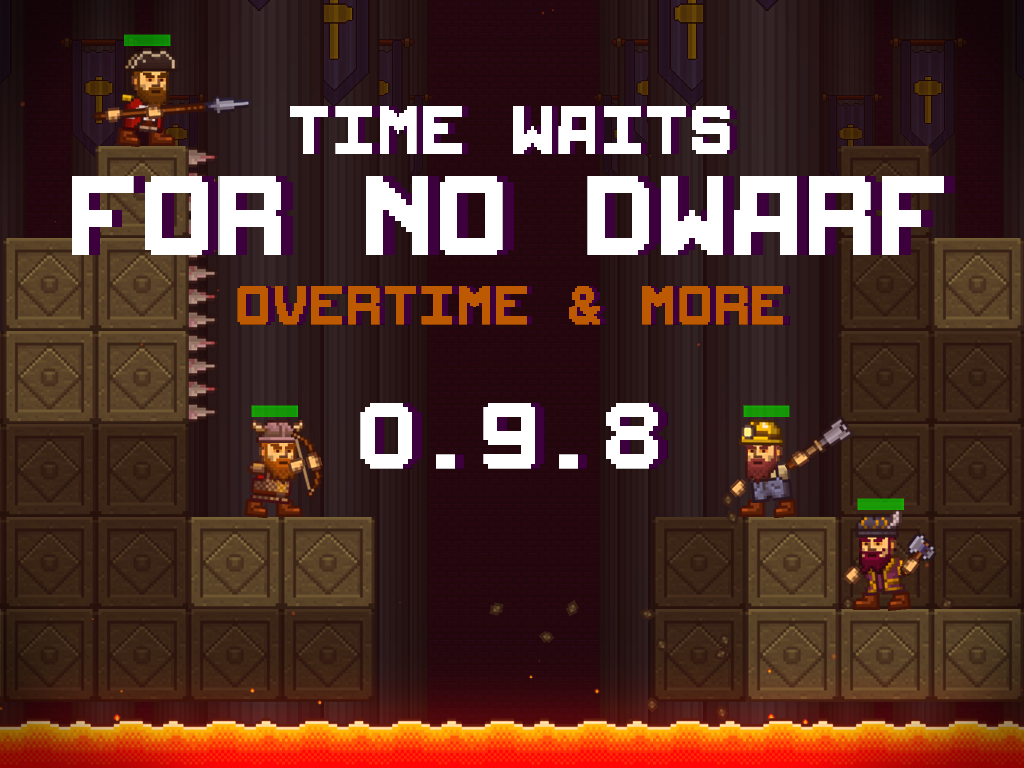 Overtime
Overtime system kicks in once the match has taken (by default) more than 120 seconds. This causes the stage to rhythmically fall apart one brick at a time. This reaction keeps on going until there are no bricks left. In the vast majority of stages this means that, if the winner isn't otherwise declared, the remaining player standing on the last brick gets to win.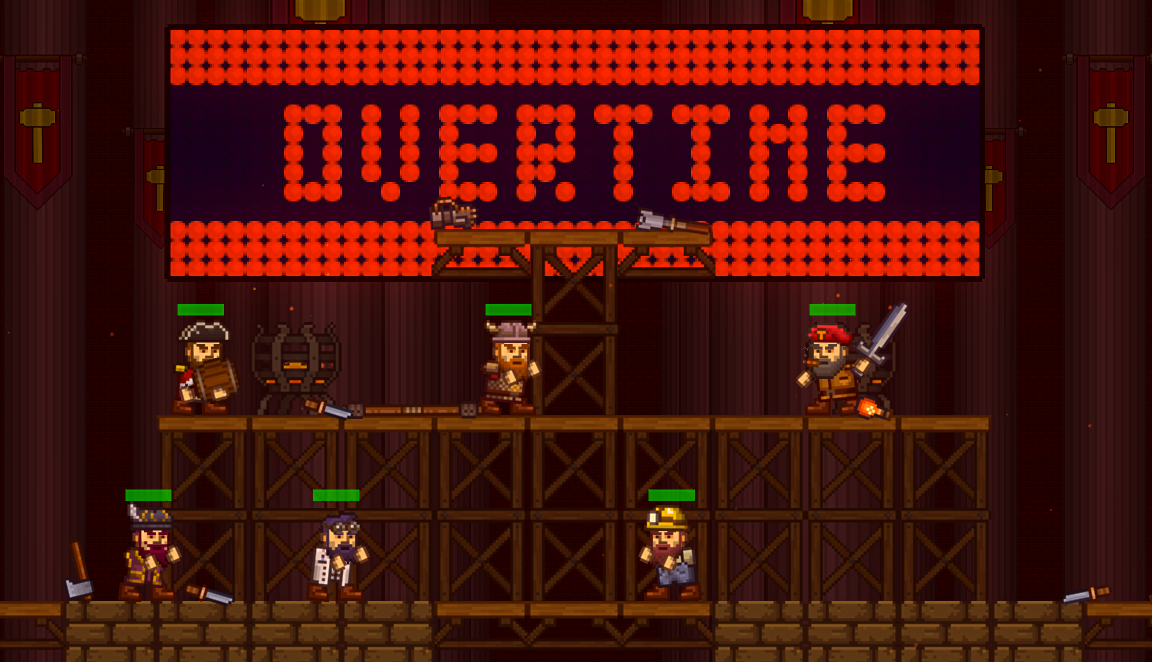 The overtime system is optional, and can be turned off in the settings or set to trigger sooner or after a longer delay, if found more suitable for your party.
Three new stages
There are now thirty unique stages in Dwarven Brawl Bros, as three new stages were added, introducing:
Trench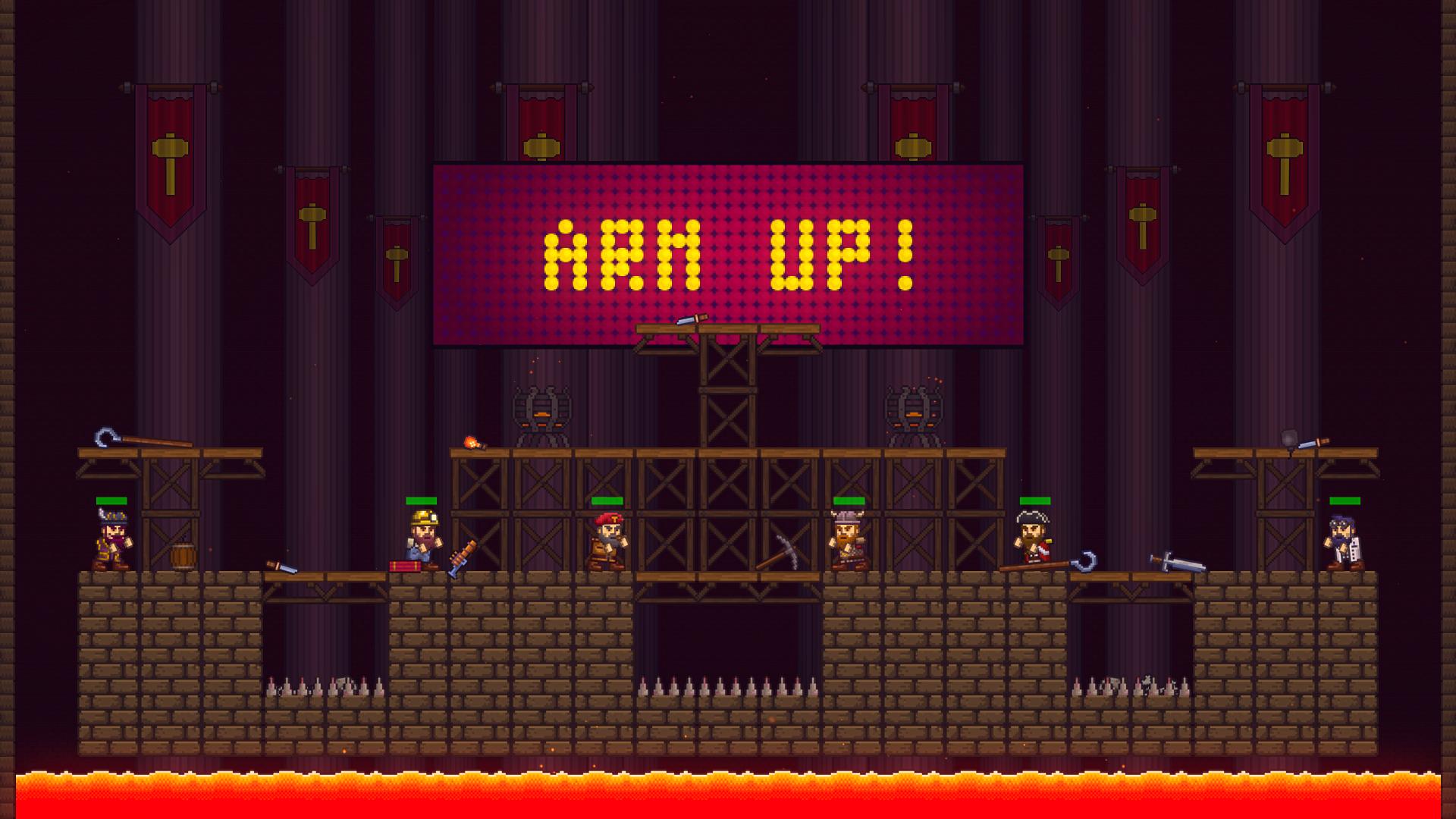 Tunnels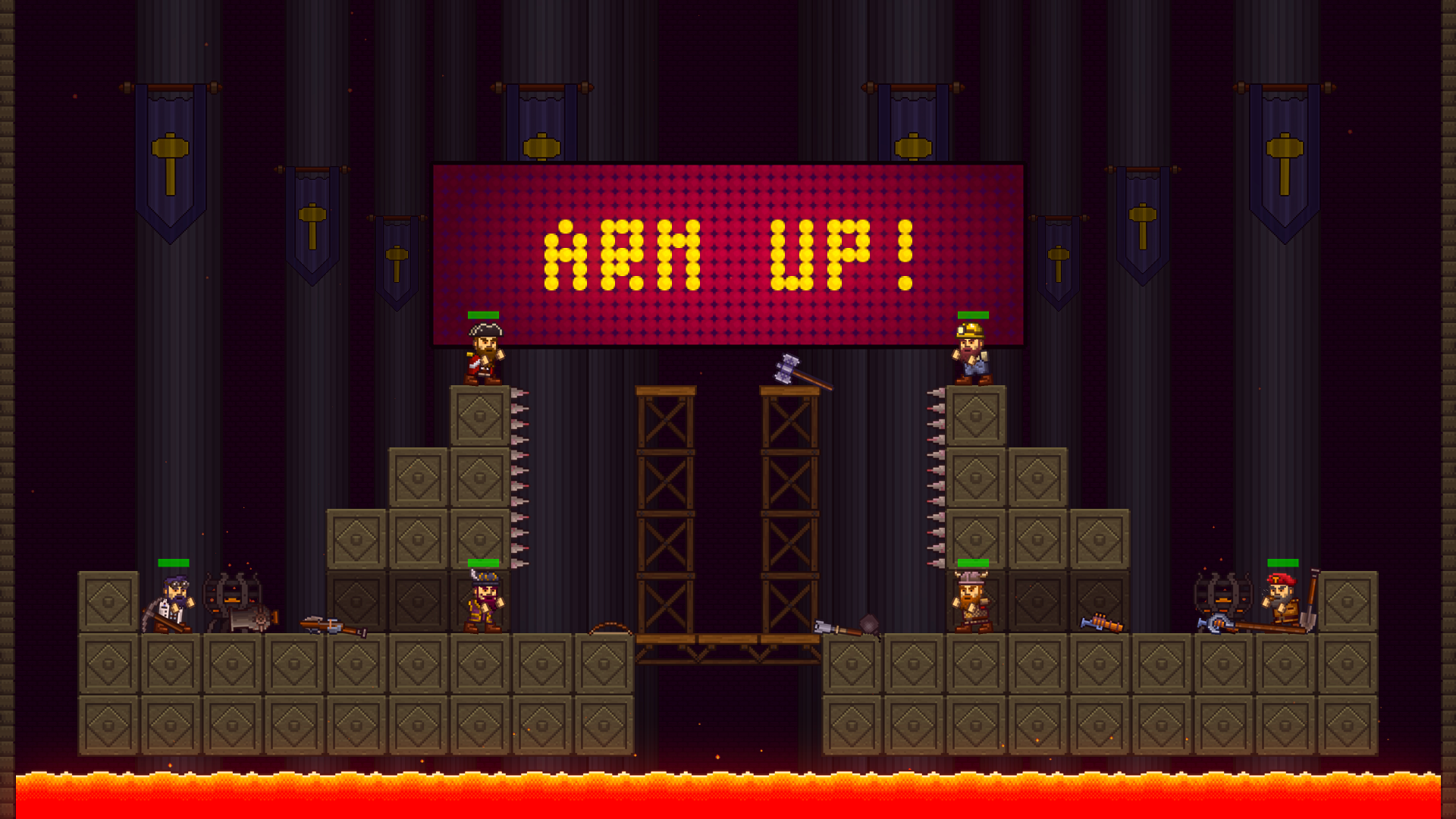 Catching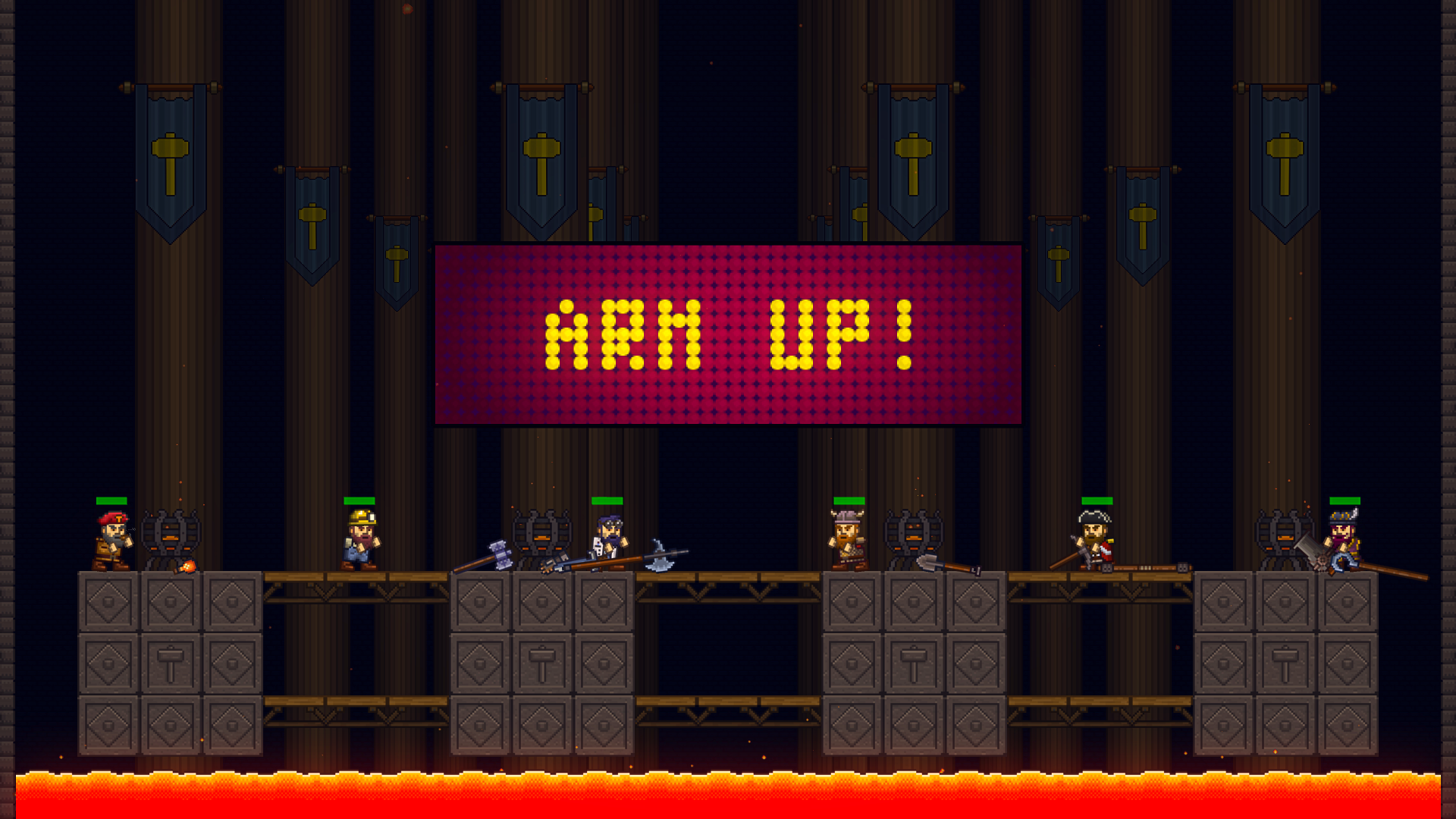 Naturally, these stages support scaling, and have three different scale variants like all the other stages so far.
Tutorial
Now, finally, there is a proper tutorial game mode that explains the key actions and controlling the dwarf. Completing the tutorial takes a couple of minutes, and is recommended for all new players.
Numerous other fixes
This update also includes several other fixes, such as fixing the player spawning on static spikes. The respawning system was also extended to be used with weapons, meaning that weapons now longer respawn on lava or spikes.
Check out the full changelog, 0.9.9 ahead!
The full changelog and the details can be found here: Blog.dwarvesmightfly.com
The next major update, 0.9.9, should be out within ten days or so. Expect to see more content additions and other cool stuff!
Cheers!