Hi lads and lass.
Again we are here with some remade texture's this time we have been working on the Harvester and man what do Harvester's love to Harvest.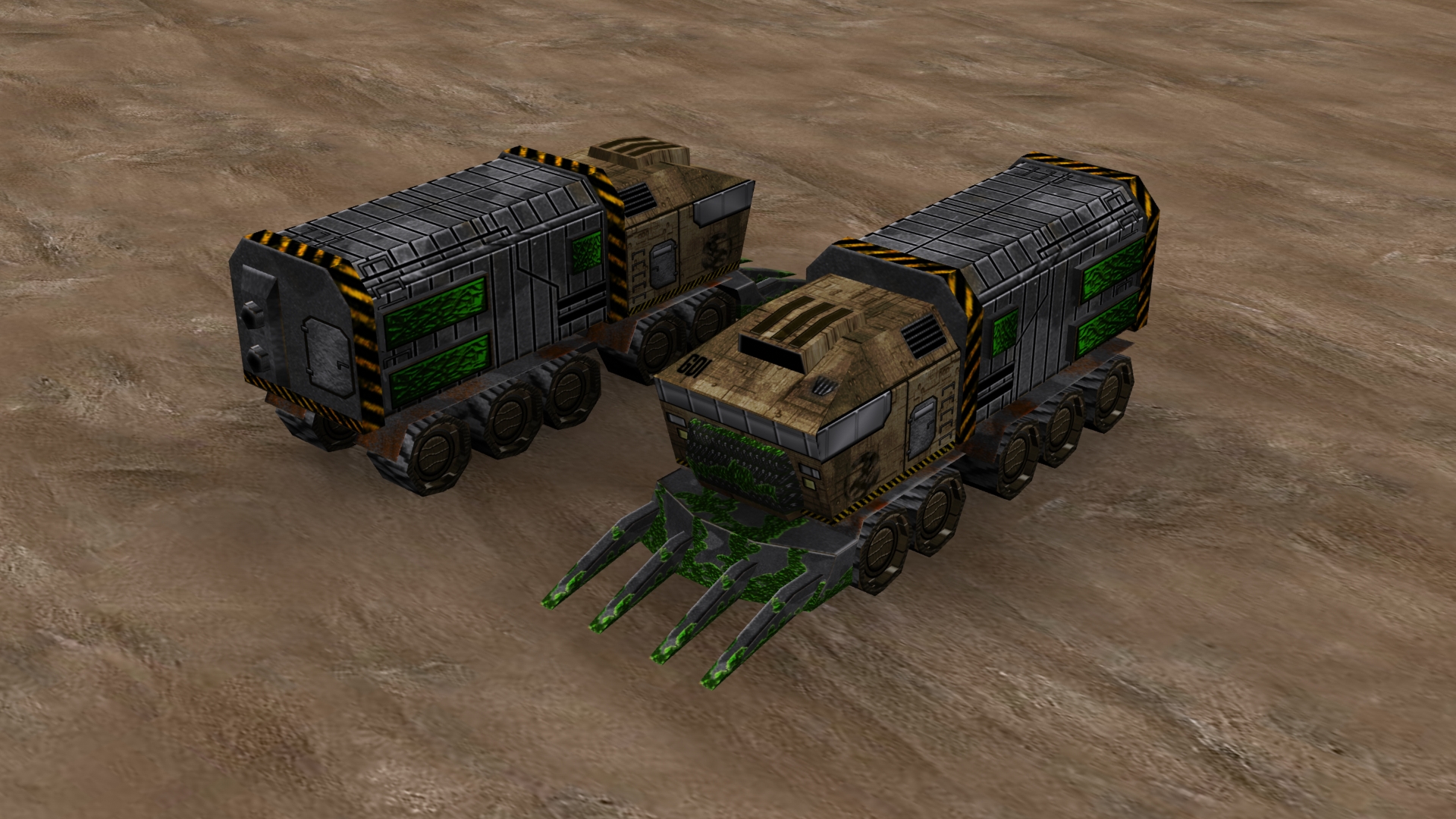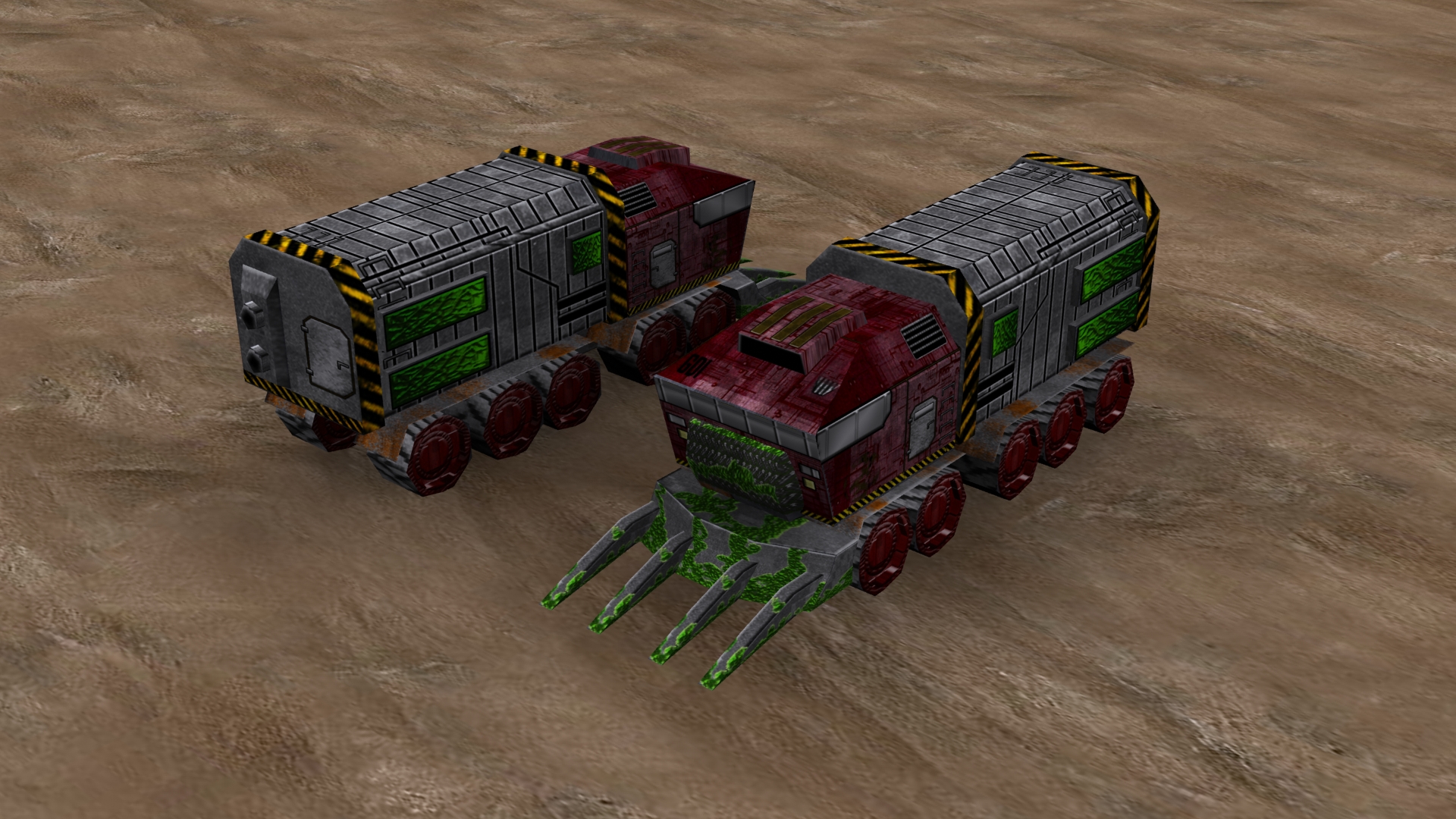 As the need to harvest Tiberium in more remote regions became apparent, the harvester design was overhauled, and by 2030, both sides used a multi-wheel truck platform with advanced grabbers to gather it. The truck is sturdier and more boxy than its predecessor, with an easily detachable container mounted on its rear end.
---
We do also like to announce that we got a official website and forum. On the website you would find the latest news before it is posted on Facebook and Moddb. And on the forum you can talk about anything related to the topic's. We do have to tell you that it is really empty and lonely there on the forums, so we hope you signup on the forums and keep us warm.
That was it for today.
Taxikiller signing off.