Some addons have been added here, and should hopefully be authorized soon. They are better Telvanni Normals by IshmaelTheForsakenOne. This one make the Telvanni Mushrooms included in the mod look better:
Another is the Alternate Faces plugin by LazyMonk. This one offers alternate face structures, eyes, and/or hair on the NPCs for those of you that don't like the default appearances.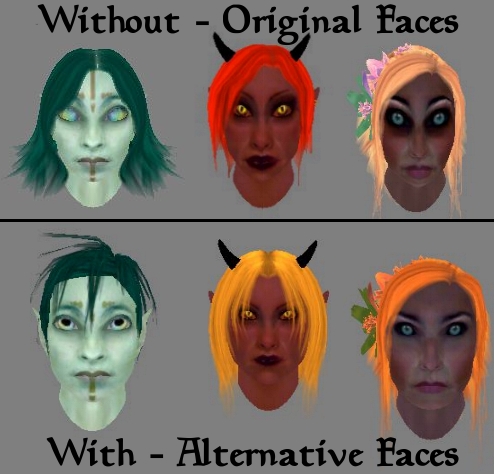 Lastly is a collection of three little edits made by Rylasasin. Two of them allow you to decorate the main guild outposts where you normally wouldn't be able to, and the third gets rid of a aesthetically pleasing animation that a NPC has in return for faster movements and her having an easier time getting around.
In other news, the Video Walkthrough series has reached it's end for the time being.The main quest line has been completed, and I don't have much time to continue it currently. Here's the most recent video: