Everything I read about game design, game creation, indie game dev tells the same story : finish your game. Finish it even if you have new ideas, even if you're a better programer even if you see awesome screenshots of awesome games a saturday morning... I give you an other advice : do not let friends giving you ideas !
Here's the story of how I changed quite everything in my game...
In the beginning I was planning to create a very basic tactical game... I drawed a bunch of characters, monsters and items with this style :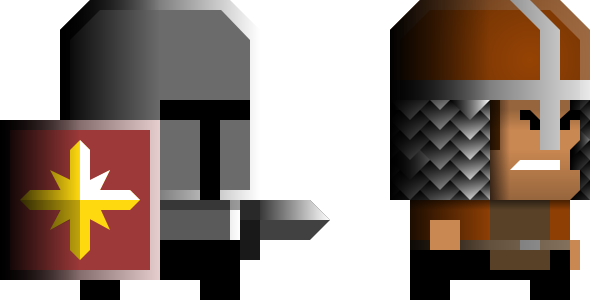 It was supposed to be a 2D game, without animation and based on a simple job unlocking system. The idea behind the design was to push my creativity by restricting the graphic possibilities : minimal color palette, no outline, 45° angles and no curves.
A friend told me "No animation ? Oh, I see..."
And I decided to animate my characters with a simple mirror trick. This is where I realized that my design was not right. So I tried to change my style for the animation to be successful. Again, I drawed a lot of characters and some animated sequences. Rounded corners, outlines and no more gradients excepted for weapons. The game mechanics were upgraded in the same time : a complete battle layout with rocks, water, holes and plants, so the AI had to find his path...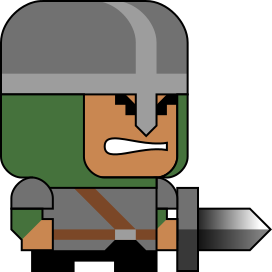 A friend told me "Don't you think an isometric view could be really cool ?"
Yes I do ! And I decided to turn my 2D game into a full isometric tactical. For each character I had now to animate each action front and back. Again I drawed... And better I became ! At first, I hand drawed a character with the same proportions as the 2D version and came a whole bunch of characters in perspective. At the same time, I added skills and equipment to my game engine.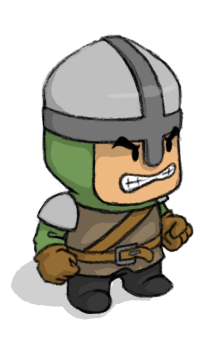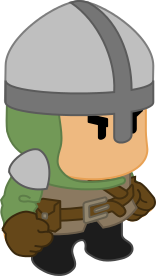 A friend told me "Where are the ladies ?"
Excellent question ! We need huntress, witches and priestess ! So I drawed some women shaped for adventure and decided to push my game into a full tactical RPG.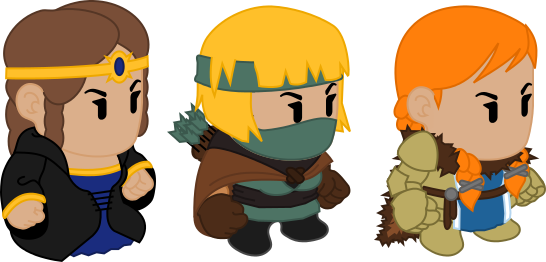 A friend told me "Ladies ? They looks like dudes !"
He was right. Everybody was right. So I decided to stop everything until my collection of job was completed. With every unlocking rule written down "black on white" and an awesome char design.
The men made efforts...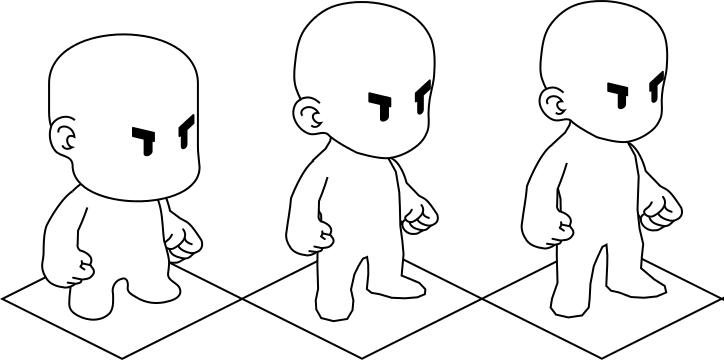 Women made ​​concessions ...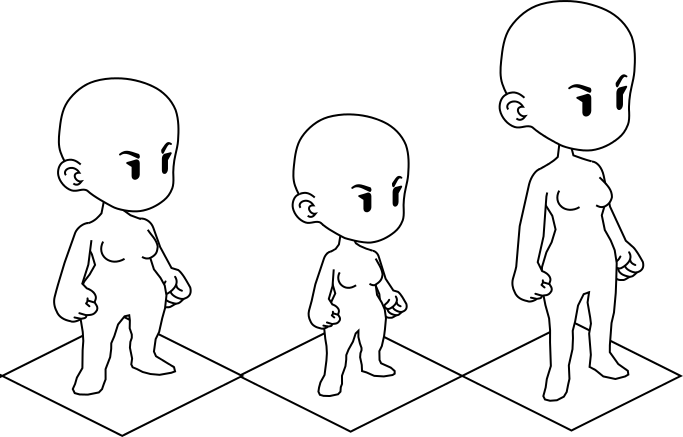 And finally I got my design.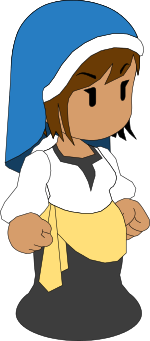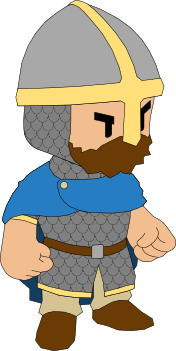 A friend told me "Awesome ! Really... Is the equipment applies to sprites ?"
Won't you sh... If I continue to listen to my friends, I will become a real designer, animator and a good game programer... My project will enventually become a great project. But my game will probably never be finished...
So what do you think ? Feel free to share with me your thought about this and thanks alot for reading.