Hello travelers!
Here are the first animated pictures of Warlocks 2: God Slayers: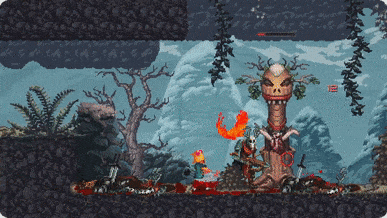 Taking down a Pan God Totem along with couple minions.
Rescuing abducted Cowmammoths and leading them to Chepurka VIllage.
Dodging Hamammoth's charge to finish him off.
If you like the premise and the looks of it, consider voting for us on Steam Greenlight :)
Along with those gifs I took some cool screenshots, here they go: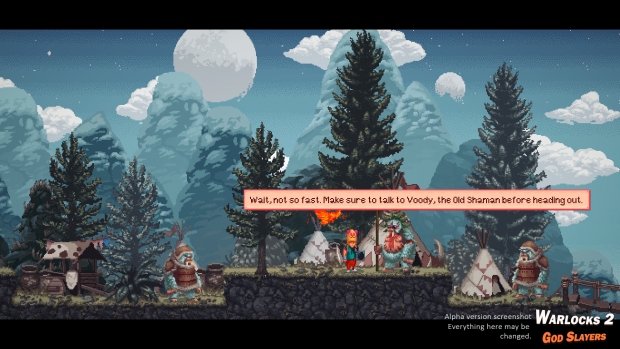 Beginning of the first main quest. Talking with Duncan, the Village Chef.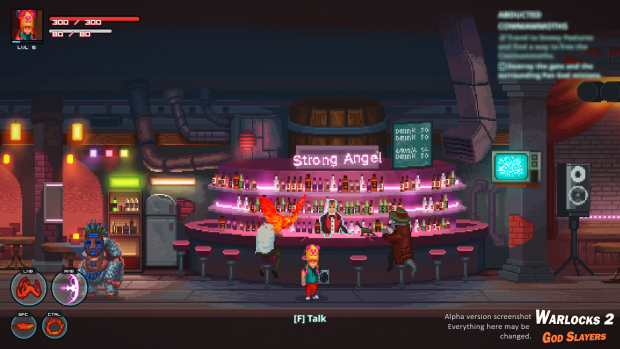 Intergalactic Cantina, the place where you can chill in between adventures.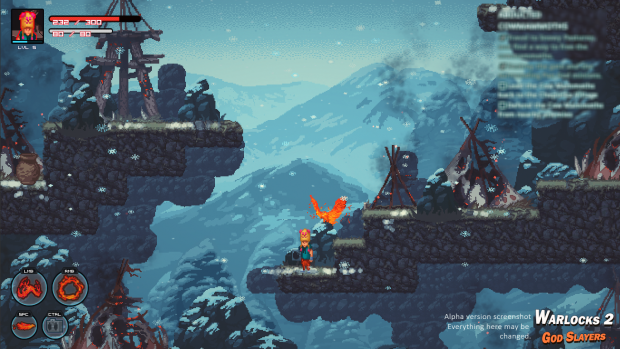 The ruined part of Chepurka VIllage at Snowy Pastures.
We're getting ready for incoming events, we plan to showcase the game on QuoVadis in Berlin and at Pyrkon in Poznań, Poland. We still have to get the local co-op up and running till then! We're also populating the world of Warlocks 2: God Slayers with more and more cool NPCs and characters that you'll be able to interact with on your quest to take down the vile gods.
Follow us on social media for newest updates :)