Yeah, my campaign features perks such as "Name My 1st Born Child" and other such "borderline TOS breaking jokes." I could recap more of what's on there but please just click the link, as I'm not retyping all the crazy crap I did on there.
Arcana Kira is in Alpha development and is barely 3 months old (from initial conception, not just the start of programming.)
Enough about that though. Here's some actual progress on the game itself, highlighting one of the many differences between last week's Alpha 1 release, and this week's Alpha 2.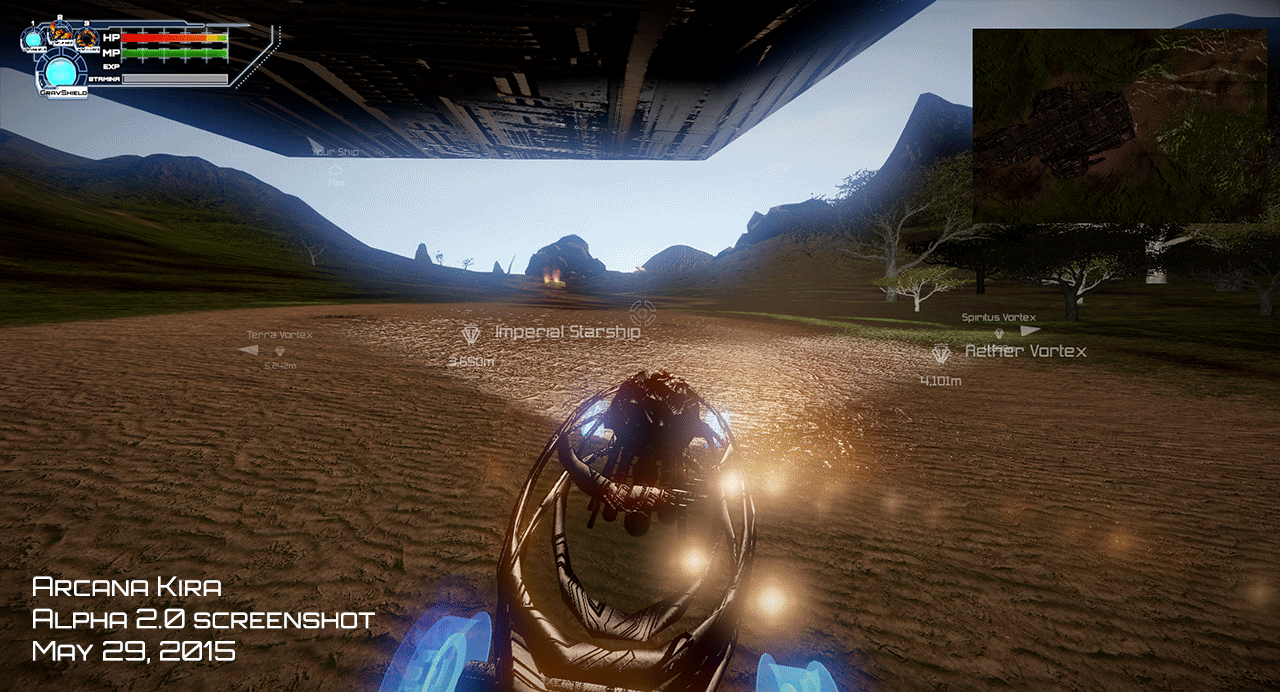 Just for the heck of it, I thought I'd show 10 minutes of game play as well. The video shows my giant empty game world of Arcana Kira alpha 2 (144km/sq.) I should've taken a more populated enemy path journey towards the boss, but if you fast forward to the end you'll see my unleveled up character get slaughtered by the first boss.
Check back every Friday as I release a new playable build with additional content, bug fixes, and enhancements. Thanks for reading IndieDB!