I remember Rotterdam well, it was only two weeks before the Nuclear Exchange, and the war was barely 24 hours old. I sat behind the barricade as an Officer ran back and forward from the first to second positions, carrying ammunition and water to and fro. The GPMG was on the floor looking out between two cars and the Charlie G was set up above of all things a sex shop.
In a brief respite i took this photo.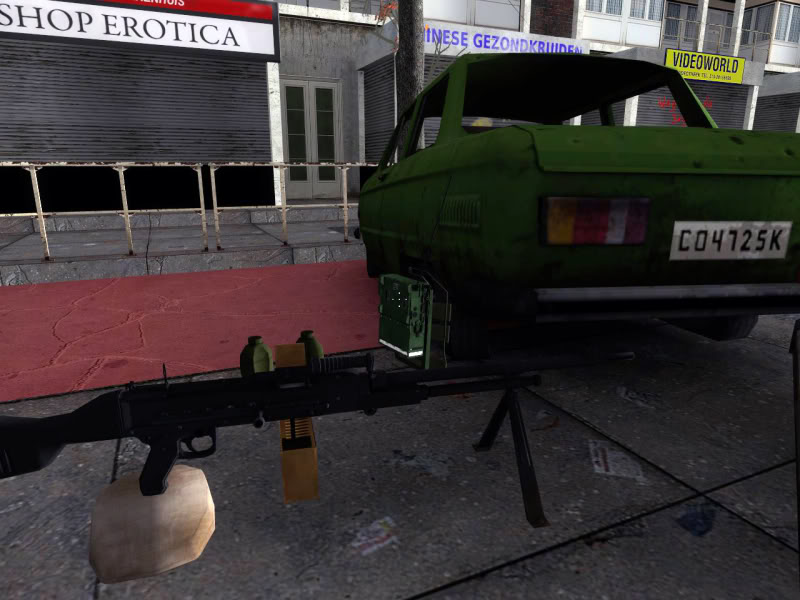 The gun was running low relatively low on ammunition, and some bastard had dropped the spare barrels when we'd ran from Germany. We were having to douse it with water from our already depleted personal water bottles. They kept a Clansman Radio next to the guns, as he was the only person thought to be stationary... how wrong they were. We were set up next to the unopened Maritime Museum, we'd set up a barricade, I cant seem to find a picture of the first one we set up with a derailed tram, but here is one we made with cars and concrete blocks...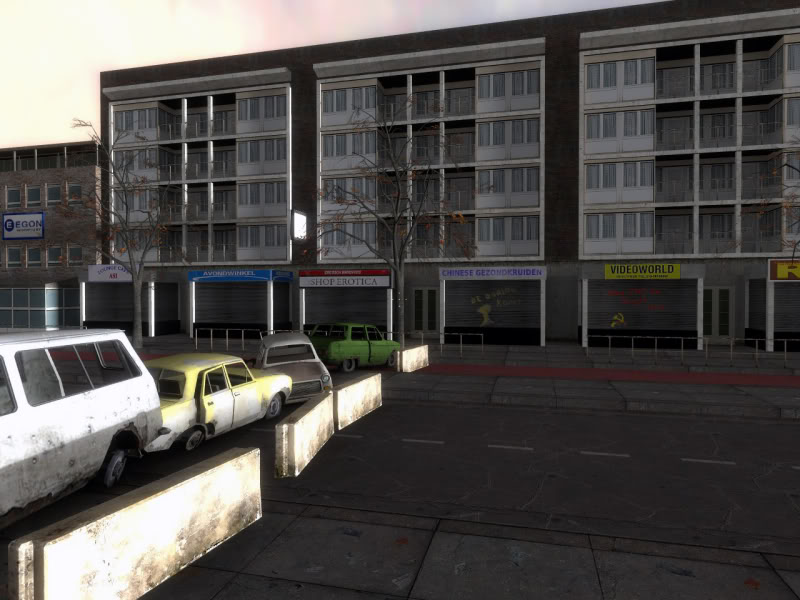 The Lieutenant that commanded us at the Museum in Rotterdam wrote a kind of diary report about it when we were on the boat coming back to blighty. You can find it here Forums.1985-mod.com
Oh, you asked what its life is like since the Exchange?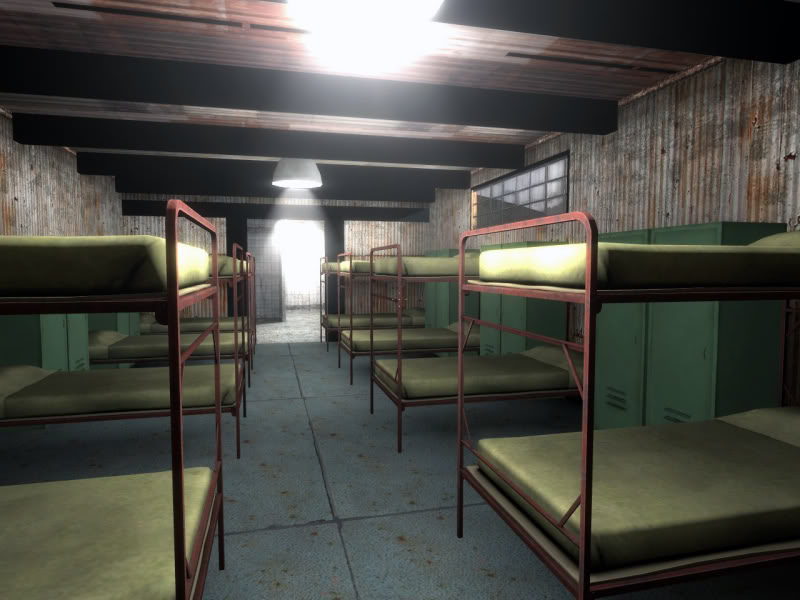 well this is our Billet. It is dug sem-underground on the left perimter of Fort Jericho. When i took this photo the platoon was stagging on, and i ran in to grab something. I thought it might be a good reference shot for you to see. Its very military for obvious reasons. This particular room belongs to the Recce platoon. They were the only Bastards to have a window. Lucky sods. Mind you they suffer when we get mortared, but shit happens i Guess. Through the door to the front are the ablutions and the Highbury trenchline, and a door to my left rear leads out to the trenchline at White Hart Lane.
The Armourer Sergeant asked me to send you these photos, said you'd requested them a few weeks ago.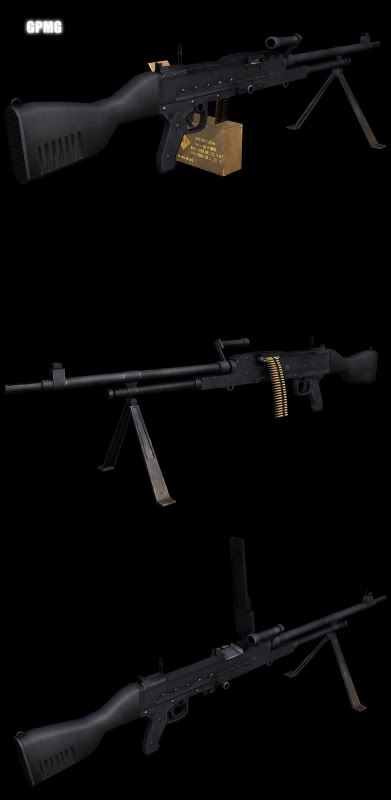 Ahh, the L7 GPMG. What a wonderful piece of kit. A range of over 2km when on its tripod. 7.62mm of steel jacketed death. A gunner carries one of these, and some other poor sod will carry spare ammunition and barrels. We have 6 of these at Jericho. 3 are always out on the perimeter, while one is ready for patrols that might be going out and the others in reserve.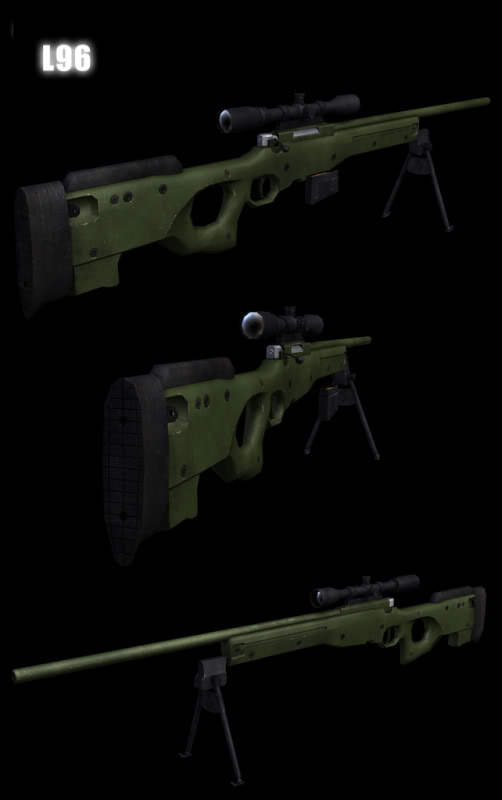 This little Beauty is the L96. This has only recently been introduced to replace the enfield Sniper Rifle. I've yet to experience using this thing in action, but the guys from recce claim you can get a good kill at over a K. It even has its own ammunition, green spot they call it (I think its basically the cream of that particular ammunition batch.) I'd like to take one out when i get a chance.
Well I better be off, stag starts in half an hour.