Hello,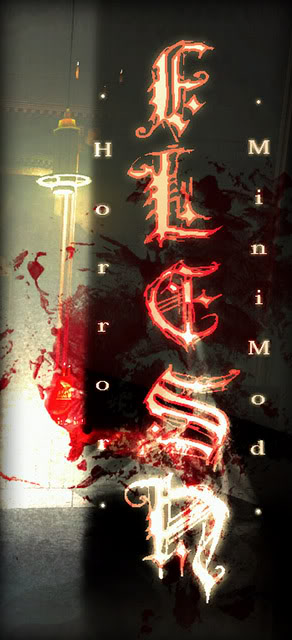 Figured I´d post a quick update on things, since this profile´s
been quiet for the whole summer. Mod is progressing.
Slowly, but surely.
I´ve had hard time figuring out the next area that the player needs to go thru, but now its pretty clear for me. After that, its the final level or area and Im done. I dont want to spoil any surprises, but yeah I took a screenshot of where I am in the mod now, which is.. pretty far in the ending. Looks weird yeah? That´s the idea.
Also, on other news:
-The ghouls will have some new movement animations,
so they can move faster than the HL2 zombies, which they are based upon.
-There´s a teaser trailer coming, cant promise when, but its under development
-We´ll upload some music here soon for preview
´till next time
-Henri
----------------- ------------------------------ ----------------------------- ---------------------------- -----------------------------
Edit, further thoughts about Flesh;
On other details, I should probably mention that Flesh uses Color Correction VERY VERY heavily. The mod has its own unique, quite saturated and high-contrast look, and some of the gameplay (monster hijack vision, which is sort of an nightvision) is tied to Color Correction. So if people end up playing this on minium settings, the experience wont be anywhere near as good. Also, Flesh uses content from the Lost Coast, and Ep2 SDK or whatever it was called (not Episode2 the game, but the baseSDK or such, that is free for download), so its good to have those installed as well. I´ll write the "requirements" later on, when Im about to release.
If I was more experienced with coding and such, this would be a... hmm.. tighter product, but right now, Flesh emphasizes heavily on whatever features I can find thru the level editor. But yeah, code-wise this is very thin, and most of the stuff archieved in Flesh are hacks and illusions created in the level editor.
..Then again, Flesh is alot more about atmosphere and story than hardcore gameplay. Thats something I can archieve without new shiny features, and thats something I´ve focused into.