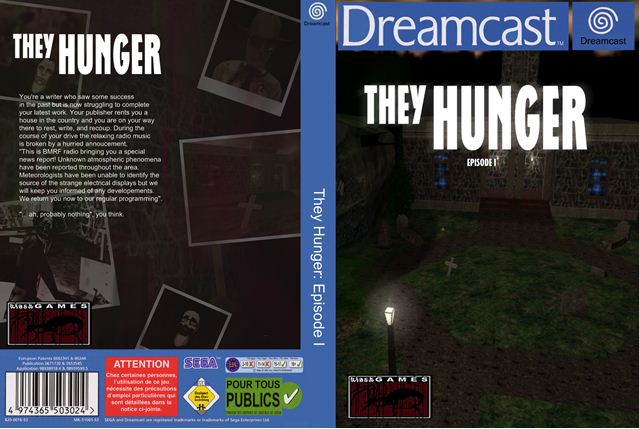 Originaly Cantstraferight did the port in the early stages of only episode 1 some years ago, but had abandoned the project in 2008. Dreammatrix picked up the flag in 2010 and after 4 internal betas, it is here for you to finaly enjoy They Hunger on a console for the first time!
Changelog:
Fixed some problems on textures inside the pvr.wads
Ported all monsters entities for they hunger ep3 from einar.dll to HLDC(Now it is a full port)
Decompiled and recompiled map they 55.
Added some new models from They hunger HD-PAK
Added save suport (but not on all levels, a message will apear when you can save...)
Added a faster and stronger zombie type, exclusive for the dreamcast version
Ported one sniper weapon from einiar.dll to hldc on Theyhunger 1 and 2 (i forgot to change it)
You can download the game here.