So I have this theory, that if enough players play a game for a large amount of time that at some point one of those players will create a mod to see the said game heroines stark naked. The more you think about it, the more you will see that it is in fact truth. To help prove my point I would like to talk about a mod that was recently released for Left 4 Dead in which the character known as Zoey has now got a very detailed model replacement, jumblie physics and all. If anything, the existence of this mod only proves my above theory. To demonstrate this fact I have created a graph to prove the existence of said nude mods.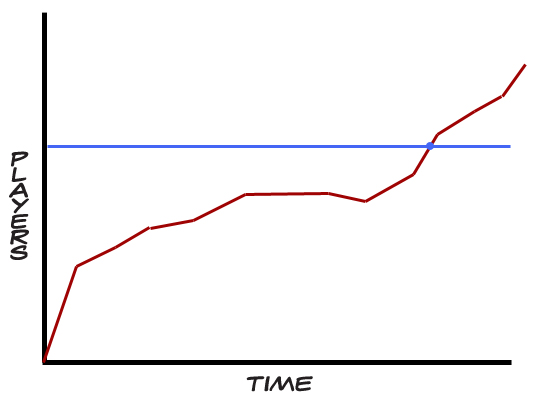 *** Note: Graph may be fabricated.
As you can see from this very poorly made graph that with enough time any game who reaches the desired player mark (visible by the blue line) will eventually get nude models. It has been a popular trend for games like Half-Life 2, The Sims and The Elders Scrolls series, so I believe that this theory will work for any game.
zaigo wrote: This replacement model might lack some facial animations, but let's face it, facial animations are the last thing you'll be staring at. You will also notice that her "lovelies" bounce when she runs or walks and Francis, Louis and Bill can't stop staring. Now get your tissues out, lock the door, download the mod and enjoy, you pervert.
If you have yet to guess that this post is far from fact shame on you, it's more of a personal belief that I'm sure some of you agree with. Nude mods do exist, if you are a developer and a nude mod pops up for your game don't take it as an insult, but use it rather to confirm the success of your game as well all know your mountains of cash from sales does not prove anything at all.