Here's this week's artist blog, with some of Theodor Kittelsen's melancholy creatures:
Hello there. This week we have a very interesting artist blog for you. This is the first part of a four-part series that we will be releasing at intervals over the next few weeks, in which we will look at some of the art that has inspired Through the Woods.
In this first part, we're sharing some paintings by Theodor Kittelsen, my favourite Norwegian artist.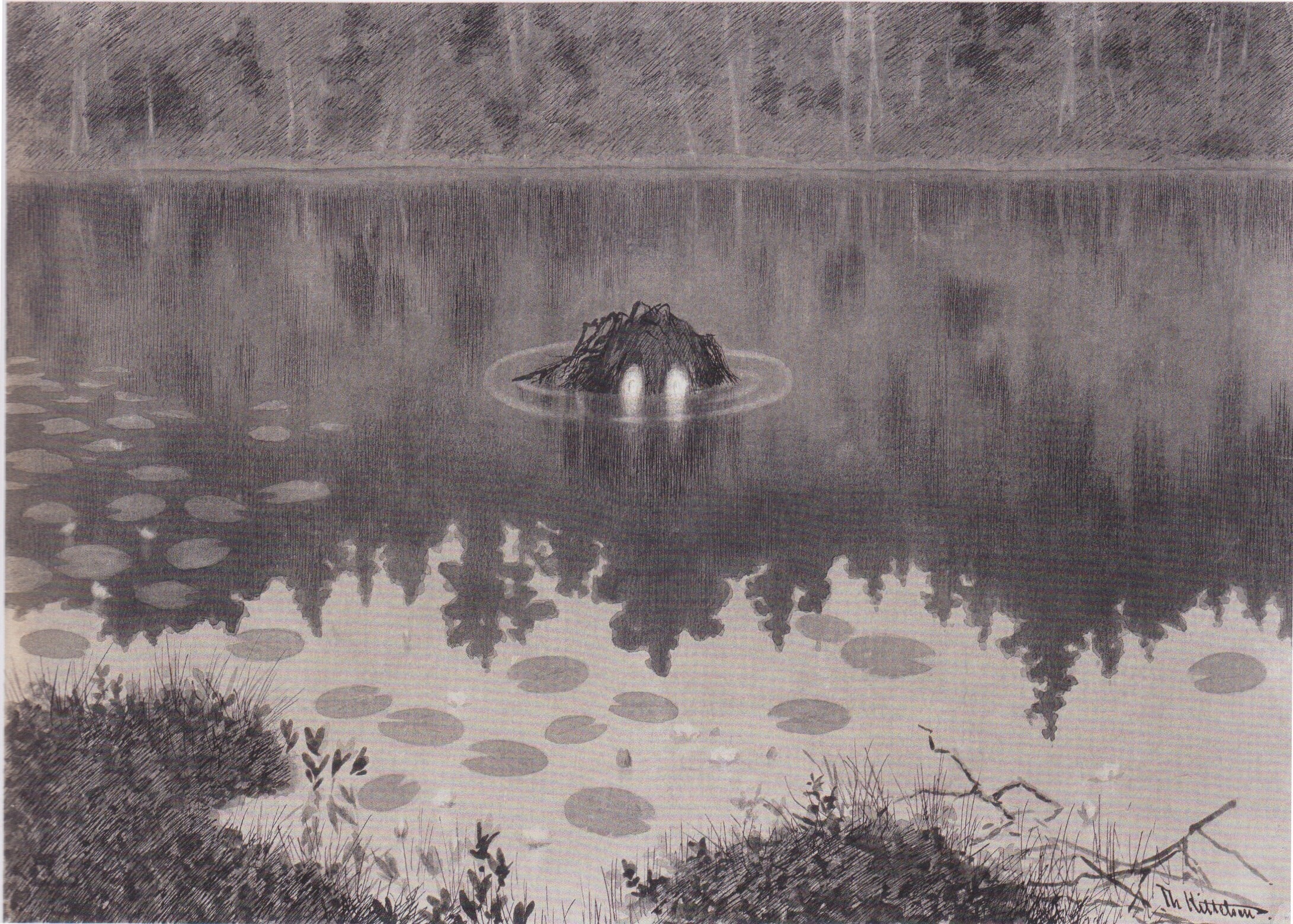 Now, I am no art expert, as you will shortly find out if you read any further, but I will do my best to explain why Kittelsen's art has inspired us.
What is interesting about Kittelsen's work, for me, anyway, is the melancholy you experience when you study his paintings. The creatures in the paintings seem large and frightening (you certainly wouldn't want to find any of them hulking in your bedroom in the middle of the night), but to me they all look terribly sad, not really violent or aggressive.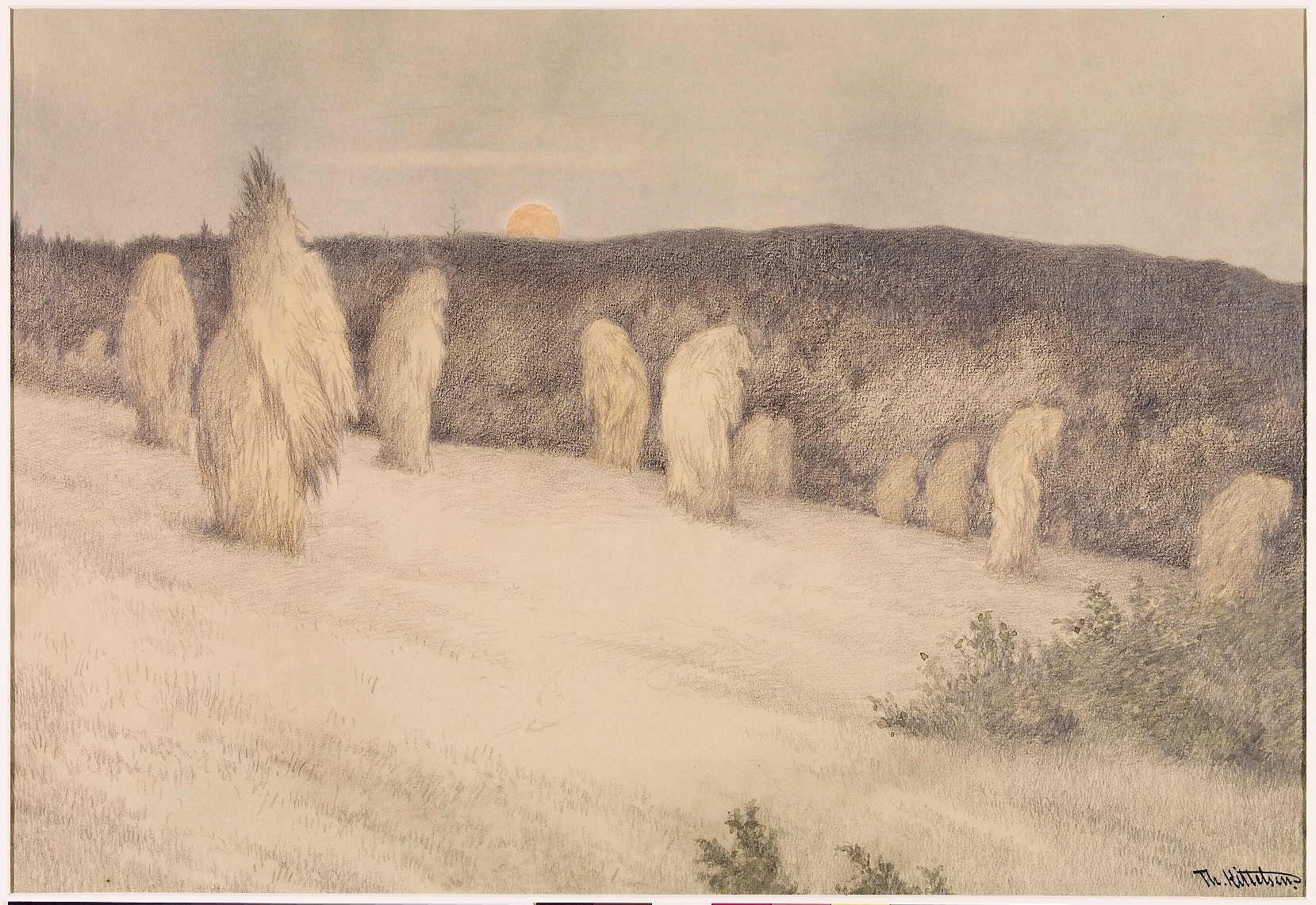 This is something we have tried to incorporate into Through the Woods; the sense that these animals are just going about life and that you are the invader in their territory. They are not automatically murderous. Perhaps some of them are sad, or lonely.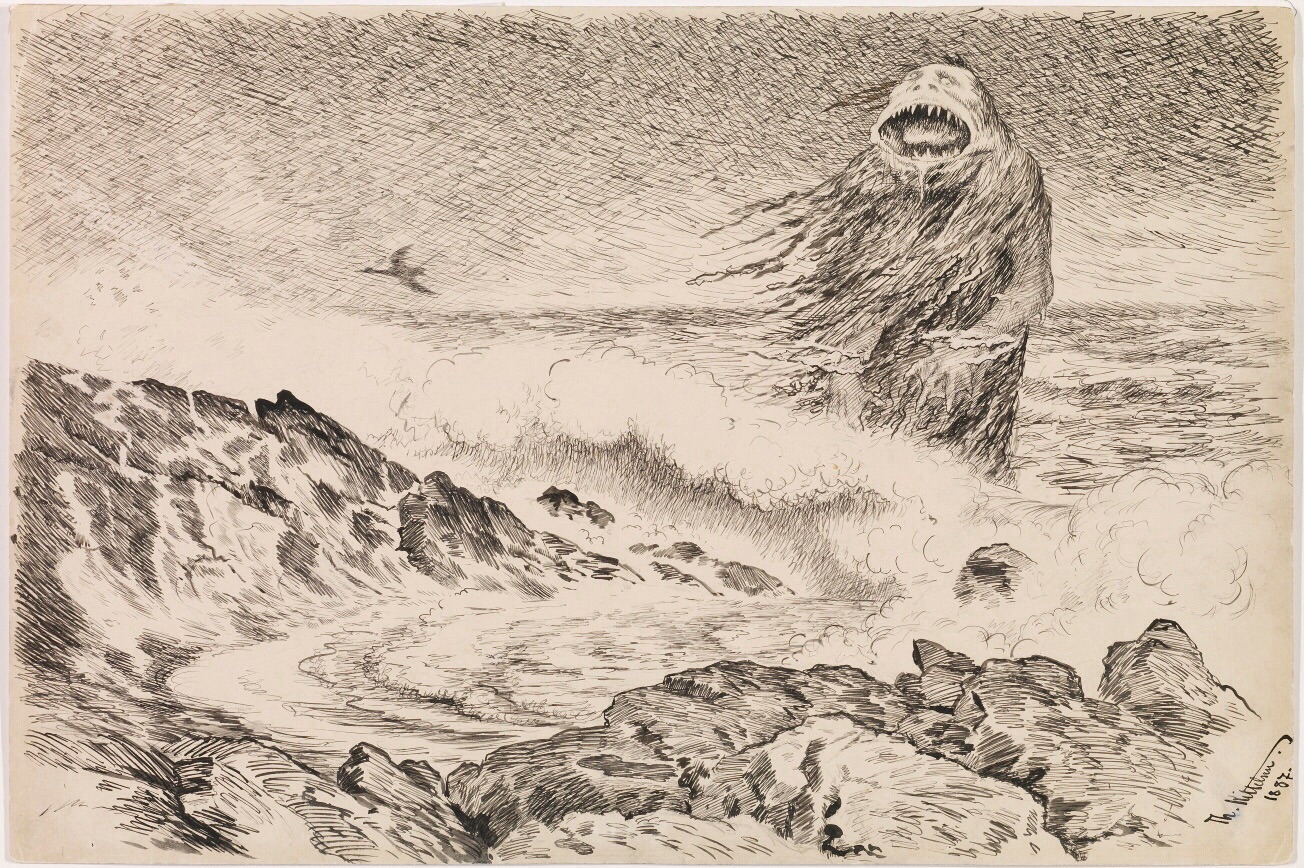 There is something fantastical, magical and mysterious about Kittelsen's art that fascinates me. As a musician, I am very content to just look at these images and sit at the piano, playing soft music I think would fit the scene.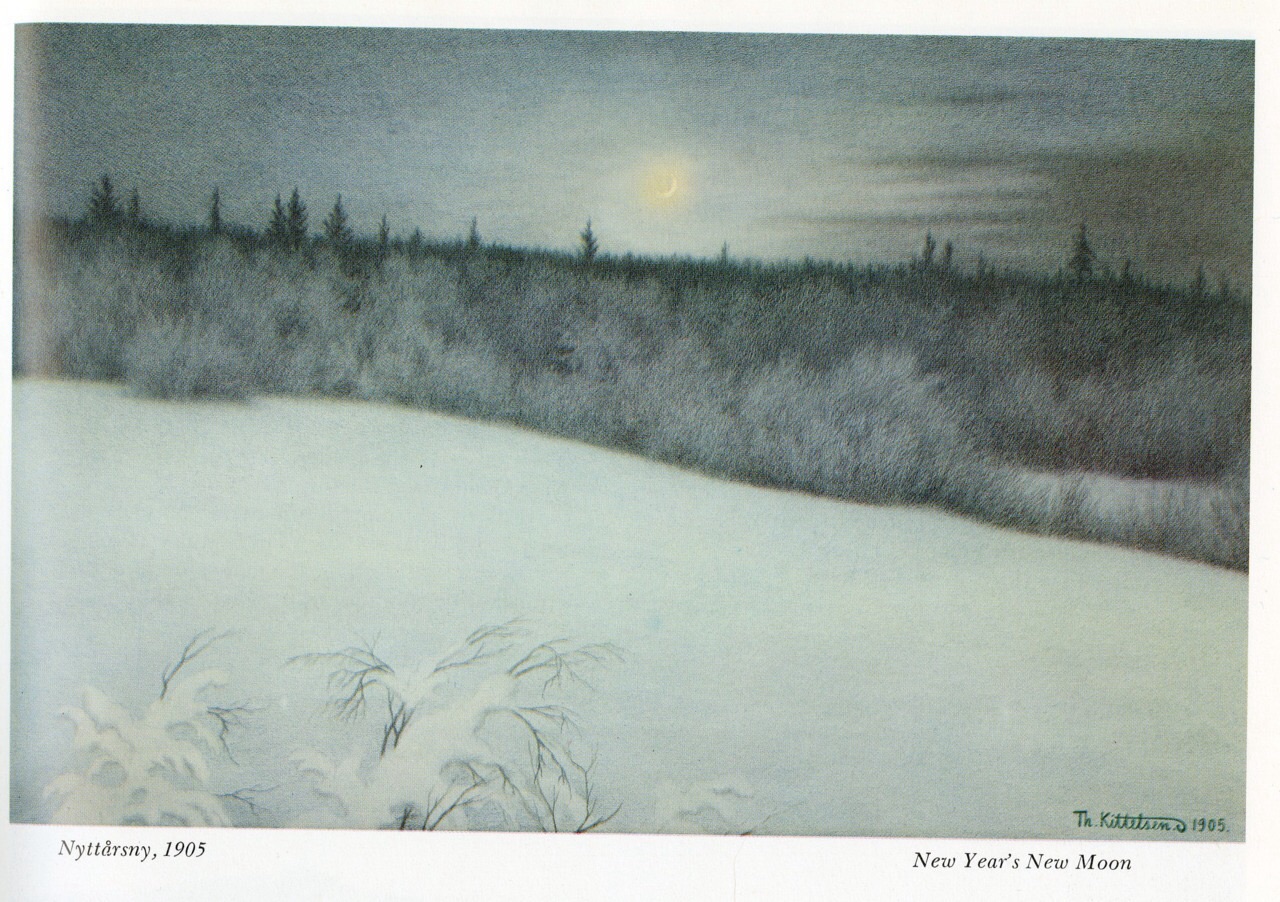 There are a few more of Kittelsen's pieces we love for their atmospheric landscapes and the implied scope of the Norwegian forests, but we will share these in a future artist blog. For now, maximise these lovely paintings by clicking on them and try to imagine what Kittelsen was thinking when he painted them. Even knowing that some of these creatures were rumoured to have killed people and stolen away children, it's easy to feel a little pity for them, hiding away from the world in the depths of the woods.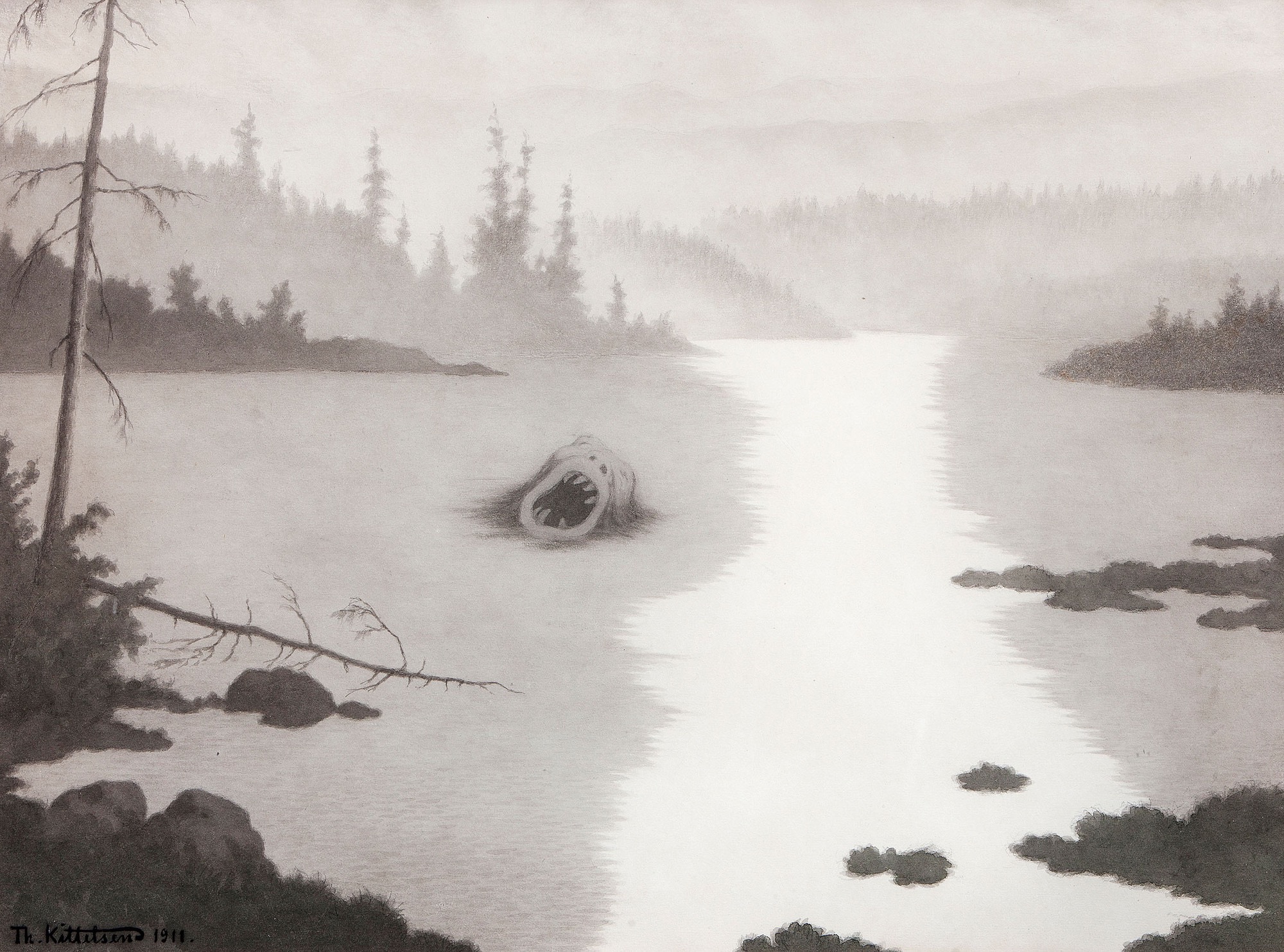 Ok that's it for this week. Keep your eyes open for next week's artist blog and, in the coming weeks, for the second part of this inspiration art series.
Until next time.