We are aiming to release the game in the 1st quarter of 2016. That is - if the Slavic Gods will allow us!
From other news: even though our Kickstarter campaign did not go quite well (at least not the way we wanted it) the production is on! More stuff is added and some of our team members went full time on this project!
In May 21-22 in Cracow, Poland we were attending Digital Dragons conference - the biggest B2B event in Poland connected with games! Our team, 3.14, Yuuki and Iv, were representing MuHa Games in Indie Showcase contest for Indie Developers. We were showing our alpha of Thea: The Awakening and gathering some really nice feedback from people. Take a look on a couple of our pictures from the conference.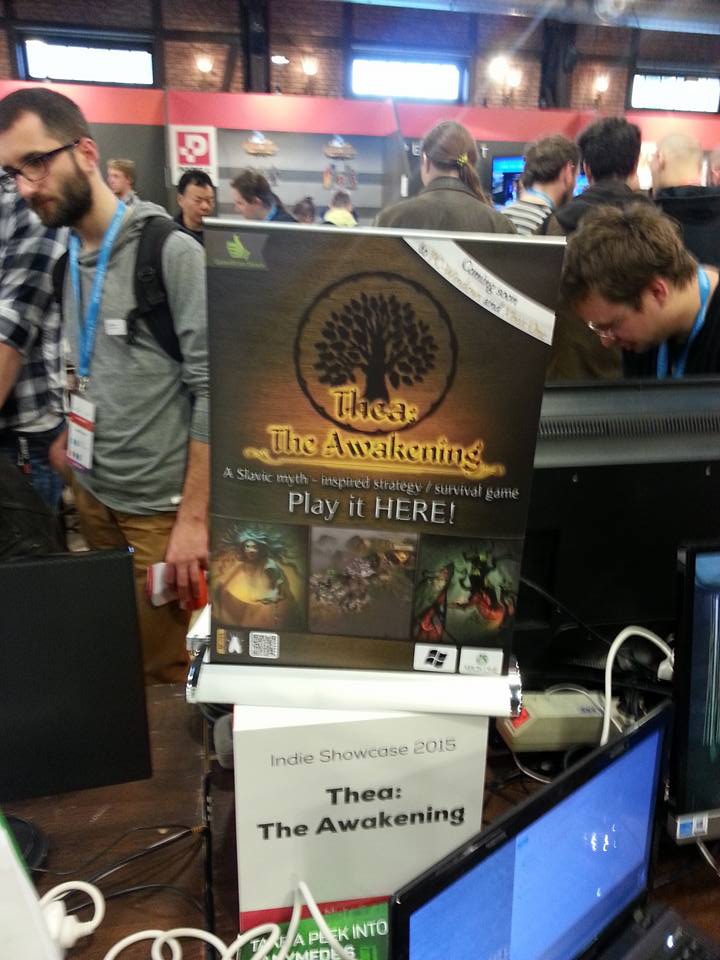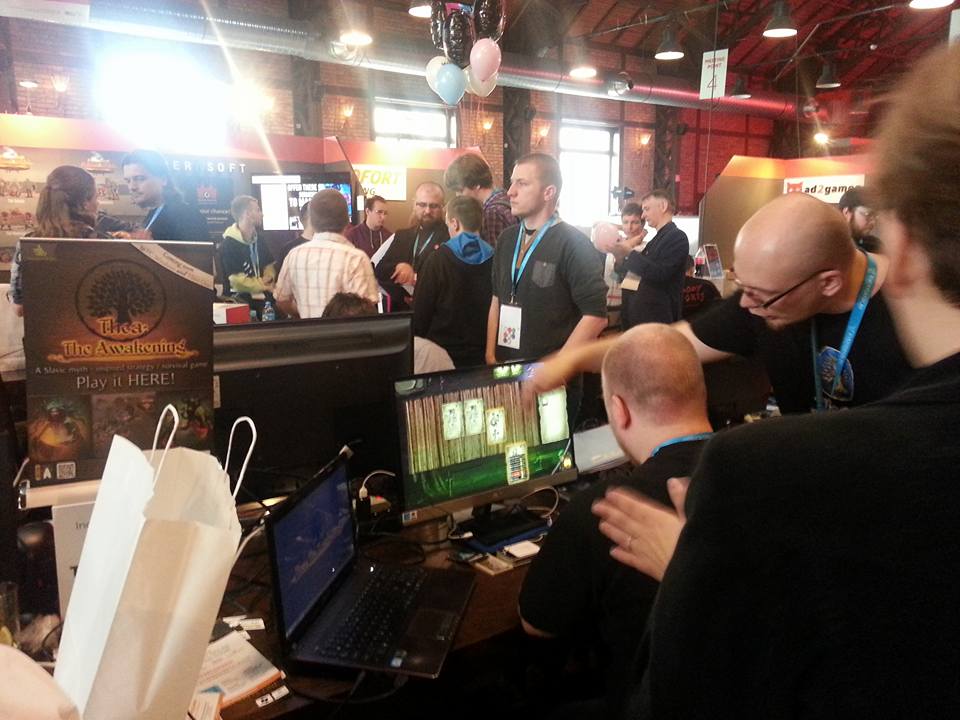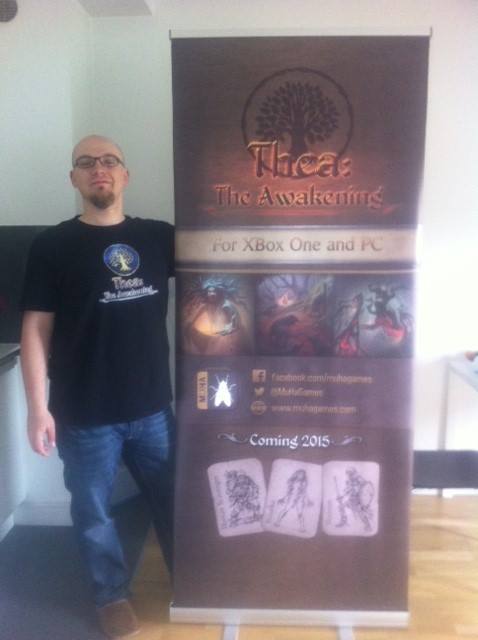 May was quite busy for us as you can see! But we are alive! And getting more attention from media and players. So stay tuned: Thea is closer than you think.