Hello everyone!
Welcome the the Civics Expanded+'s third dev diary (that's right, Civics Expanded PLUS). This is the last dev diary before the 1.1 update to the mod, which is going to be the largest update thus far. Unlike Paradox's dev diaries, the changelog will be in next week's dev diary, which will release at the same time as the update.
This dev diary is a short one, with some teasers about the 1.1 update. And from now on, the dev diaries will come out every Friday.
---
Origins
The update will add 3 origins. You already know one, that's the former Desire for the Seeders civic, now named the Quest for the Seeders.



I bet some of you can already decipher what these do, or at least guess. Just to let you know, the one on the left has an issue, that can't be fixed. You see, in empire creation, if that is chosen, let's just say that the empire view at empire selection will be odd, but ingame, it's fixed. I'll talk more about this next week -- maybe one of you know a solution.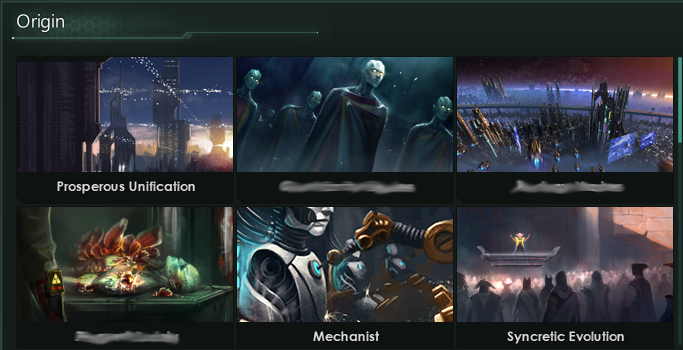 ---
Policies, Edicts and Ascension Perks
The update will include three edicts and two policies (at least -- it's possible I'll add more before the release). There will also be another ascension perk.
The policies are a work in progress at the moment, but I can say that the edicts will focus on the production of resources, while the ascension perk will be on diplomacy.
---
Civics
Of course, there will be a selection of new civics, for all empire types -- yes, even MegaCorps. I can't disclose the amount of civics the update's going to add, but they're all going to be a nice, round number.
---
That's it for this week, again, apologies it was so short, but I don't want to ruin the surprise completely. Remember, next week Friday, the day of release and the next dev diary, with the changelog.*
*The release of the mod's next update has now been moved forward to Thursday, or possibly Wednesday. Read more about it the mod's comment section, where I have commented about this. Of course, this means that the changelog will be earlier, so on Friday, the dev diary will be about something else.