Greetings all,
Well, here we are in mid-February. We hope you all had a happy Christmas and a fun New Years, and that 2022 has started well enough for you. Sure, the world still feels like it's falling apart at the seams, but that doesn't mean that no matter who you are and what you do, we can't still find ways to live, thrive and survive.
There are still some things that make us all the same
So what about Ages of the Federation, our very own mission from God?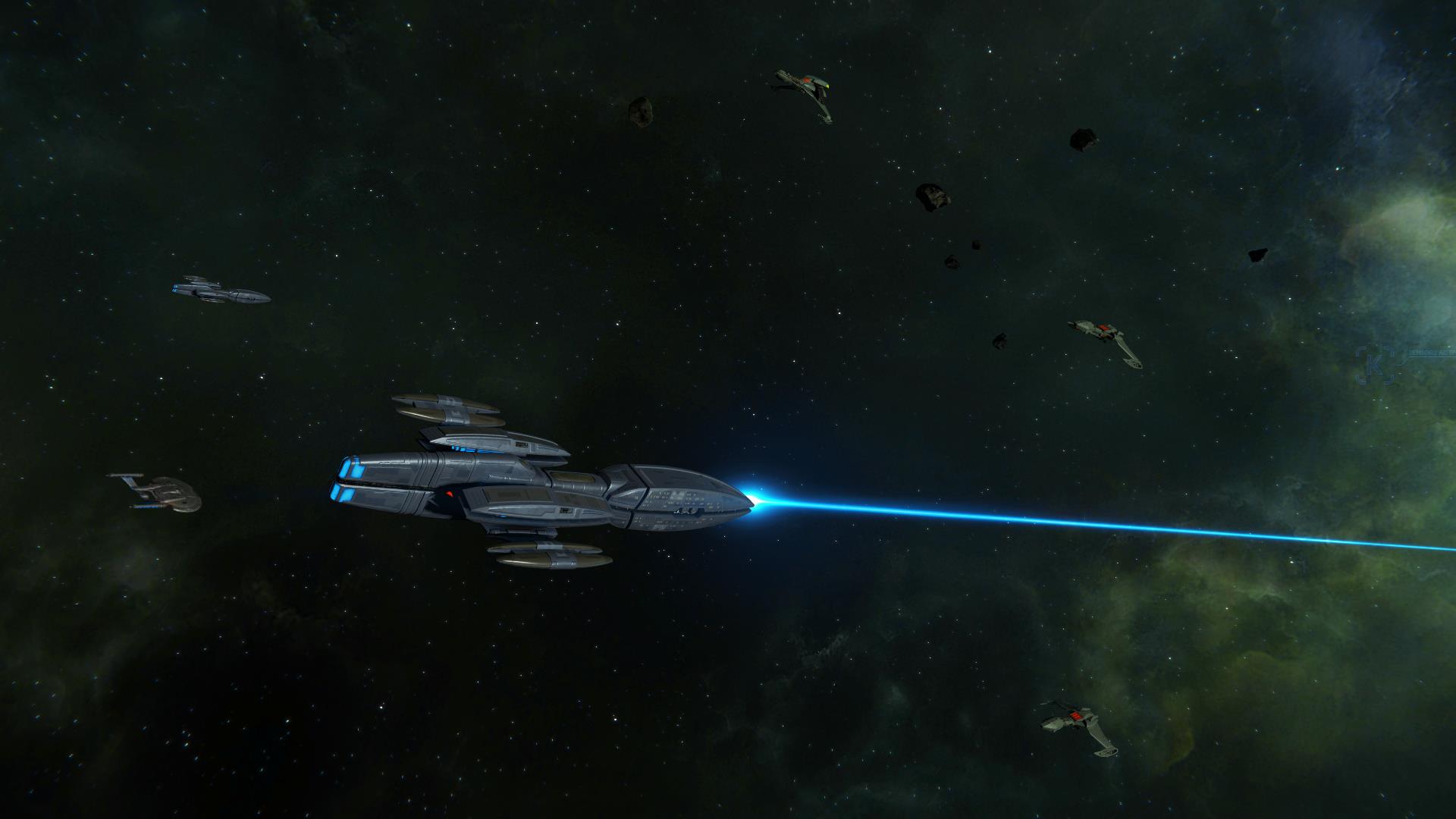 We're pleased to say that AOTF is, for want of better words, coming along swimmingly. Much of the mod is now in what we consider a playable state - which sadly doesn't mean that we're close to a release, rather that much of the mod is functional and edging closer to a state where testing and balancing can begin.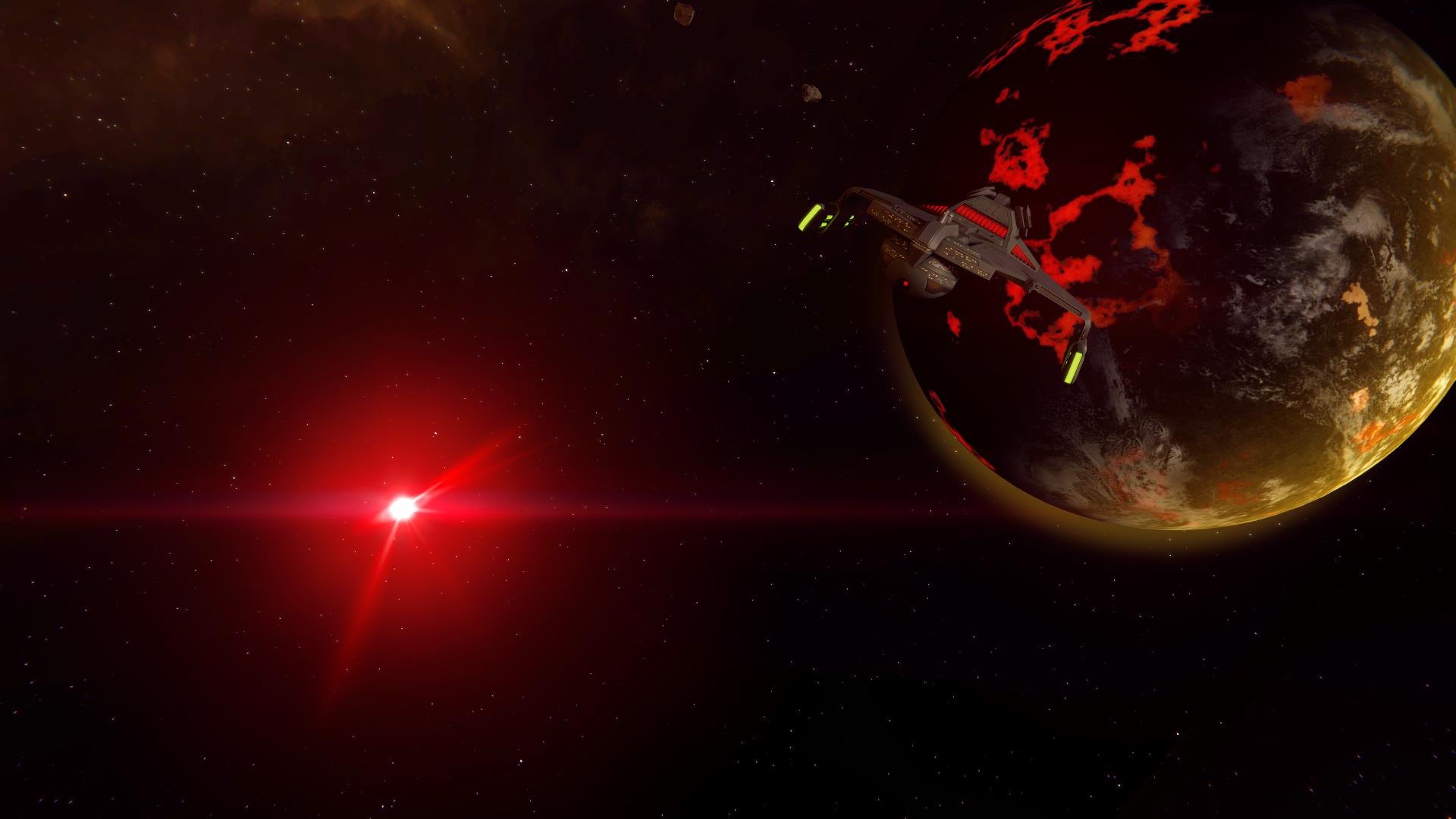 The Federation faction is currently the closest to being what we would consider functionally and artistically complete, and much work has recently gone into the Klingon faction. We're very excited about the Klingons. Many of you would have seen teaser images of the new Klingon titan, the B-11 Lukara battleship. Those of you who support us on our Patreon will have seen her in all her majestic glory. This is a vessel, and indeed a whole faction, that will rightly strike fear into the hearts of your opponents. Like the Federation, the Klingons are closing in on being a functionally complete and playable faction.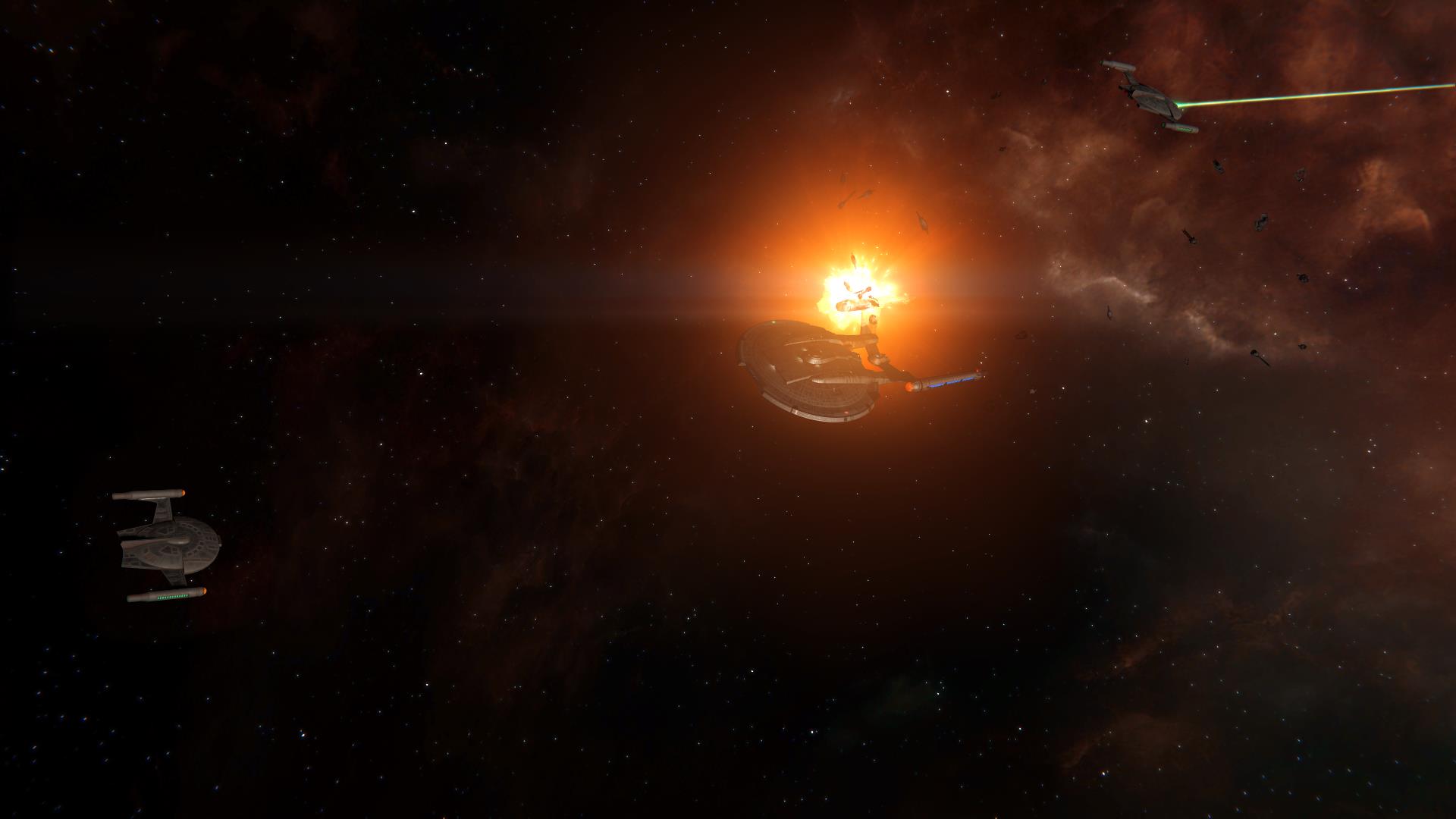 With the Klingons and the Federation now reaching a state where we're partially satisfied with how they feel, our attention has returned to the brand new (kind of) faction for the upcoming re-release - the ENT-era Coalition of Planets.
The Coalition fleet is ready to rumble, but an ongoing problem we've had has been the human-centric nature of their structures. To that end, our artists are currently working on diversifying and bulking up the list of Coalition structures. Expect to see Vulcan, Andorian and Tellarite structures mixed in with your research outposts, trade ports, repair yards and more. The United Earth Starfleet, however, is still very well represented, as you'd expect, with some brand new starbases ready to support your fleets and give those pointy-eared Romulan hobgoblins pause. Behold, a sneak peak!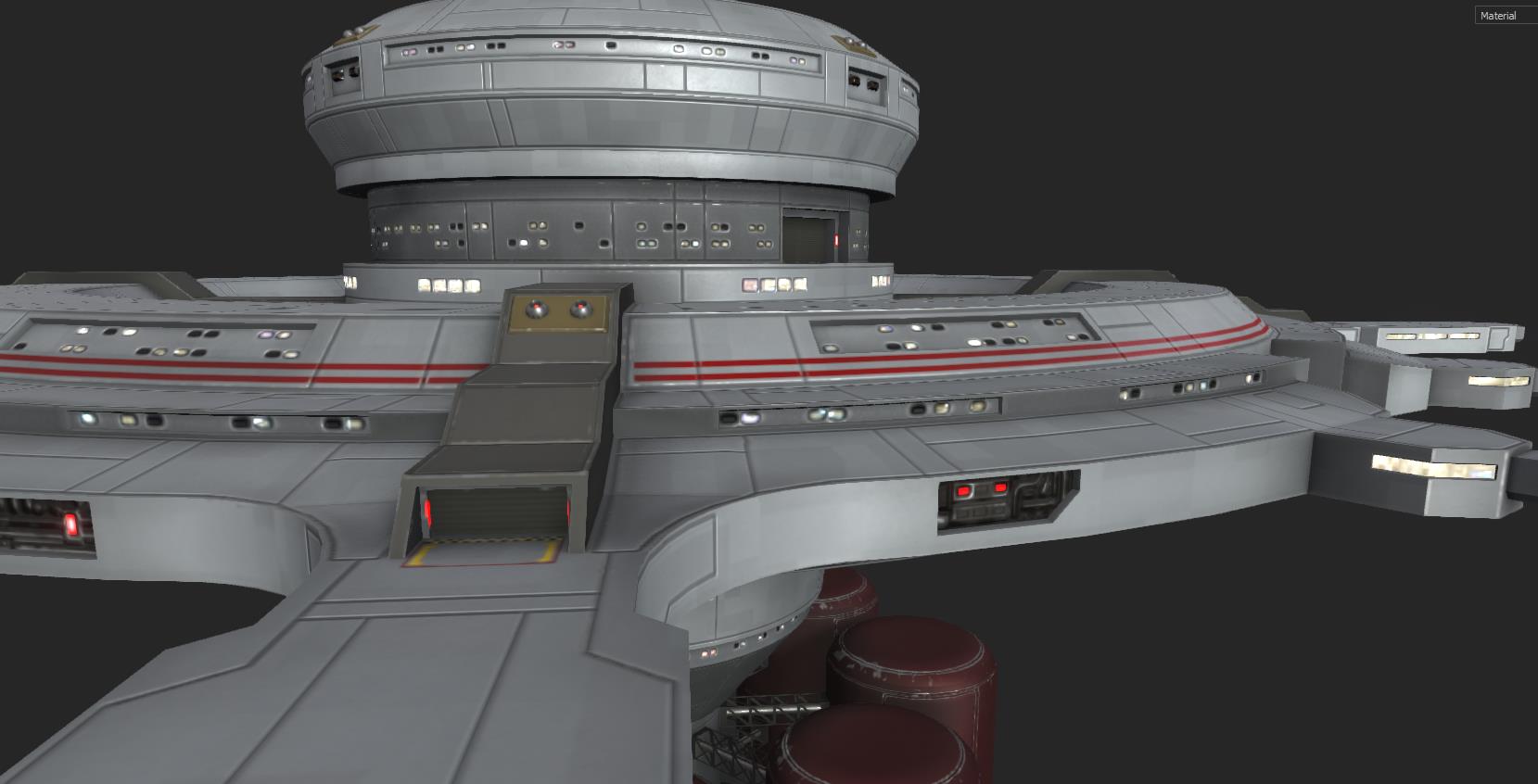 The Romulans, likwise, have received a fair bit of attention, but are probably the furthest faction from completion - as usual, my poor neglected bird-lovers. They were the first faction to be made completely PBR ready, but they have a number of unique gameplay mechanics that are going to need some special attention. We'll be making them our priority soon enough. They will probably be the most familiar faction in the transition from AOTF 1.0 to the re-release, but they're still undergoing a number of changes and tweaks. Some of you may have already recognised one particular change in their ship roster.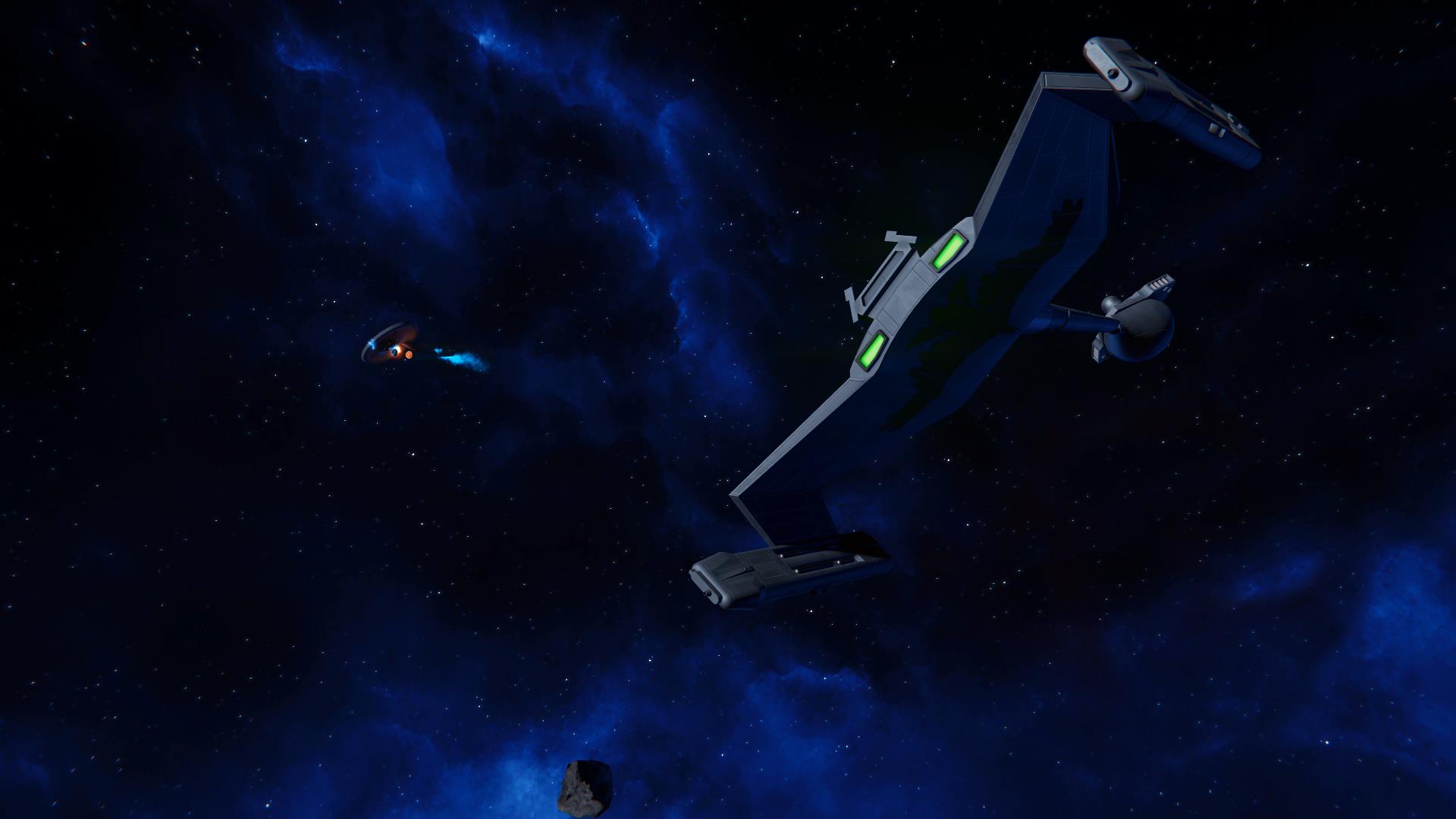 Meanwhile, a lot of work (and I mean a *lot* of work) has been poured into the mod's 2D art, courtesy of that prince among men - Hobbs. All faction UIs are now complete, so you can say goodbye to that old, universal UI from AOTF 1.0 and look forward to a uniquely flavourful representation of each faction.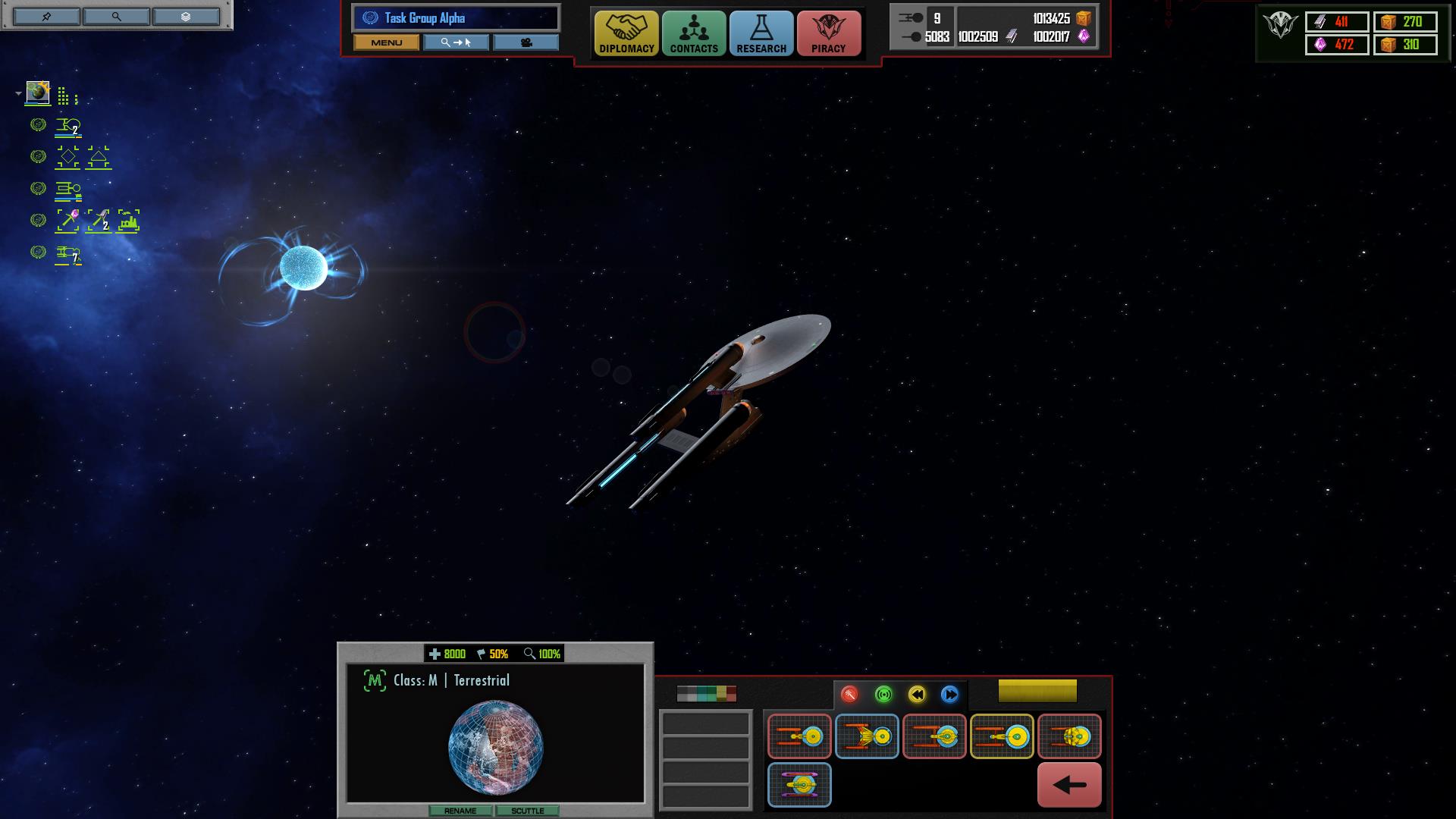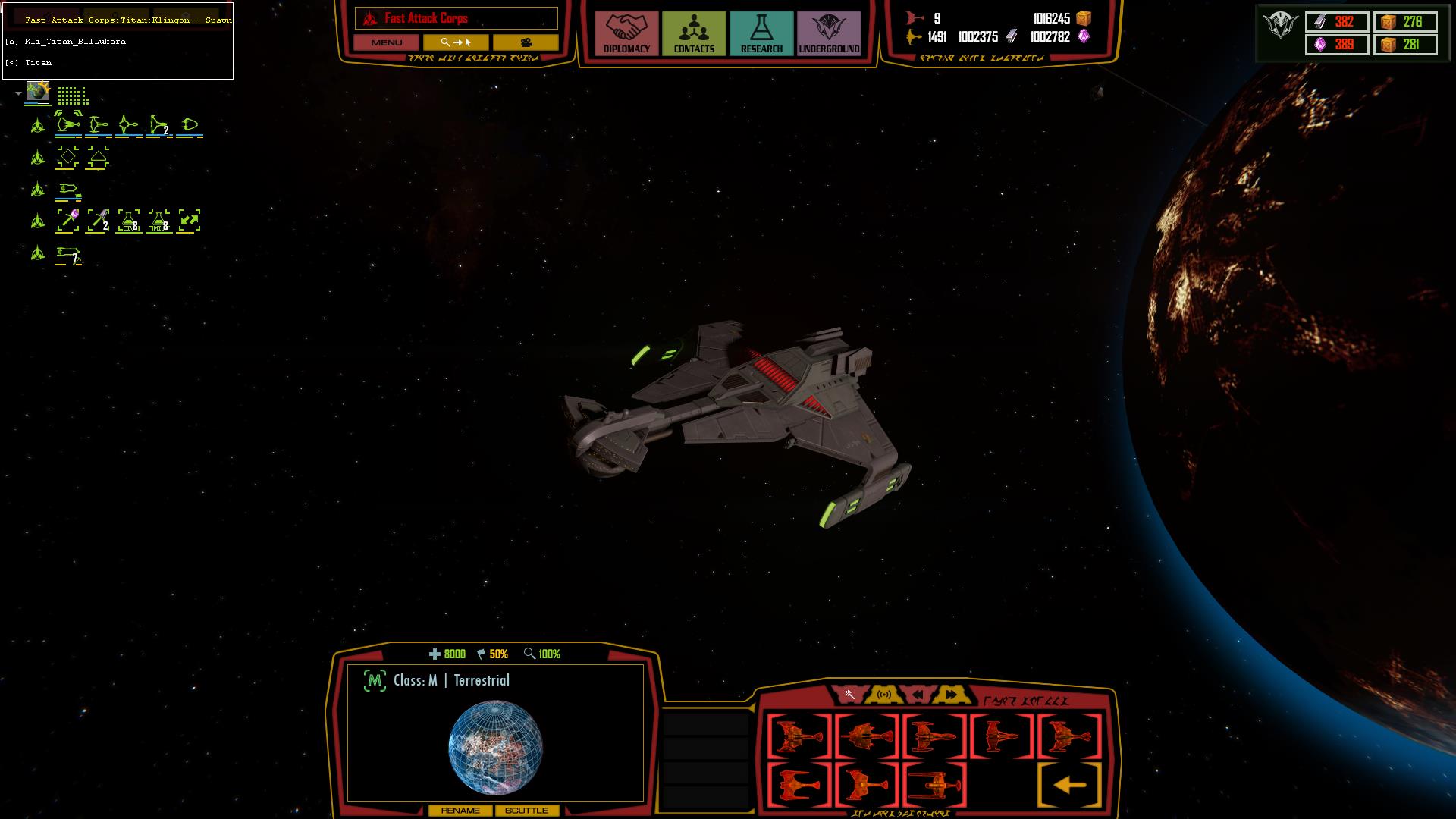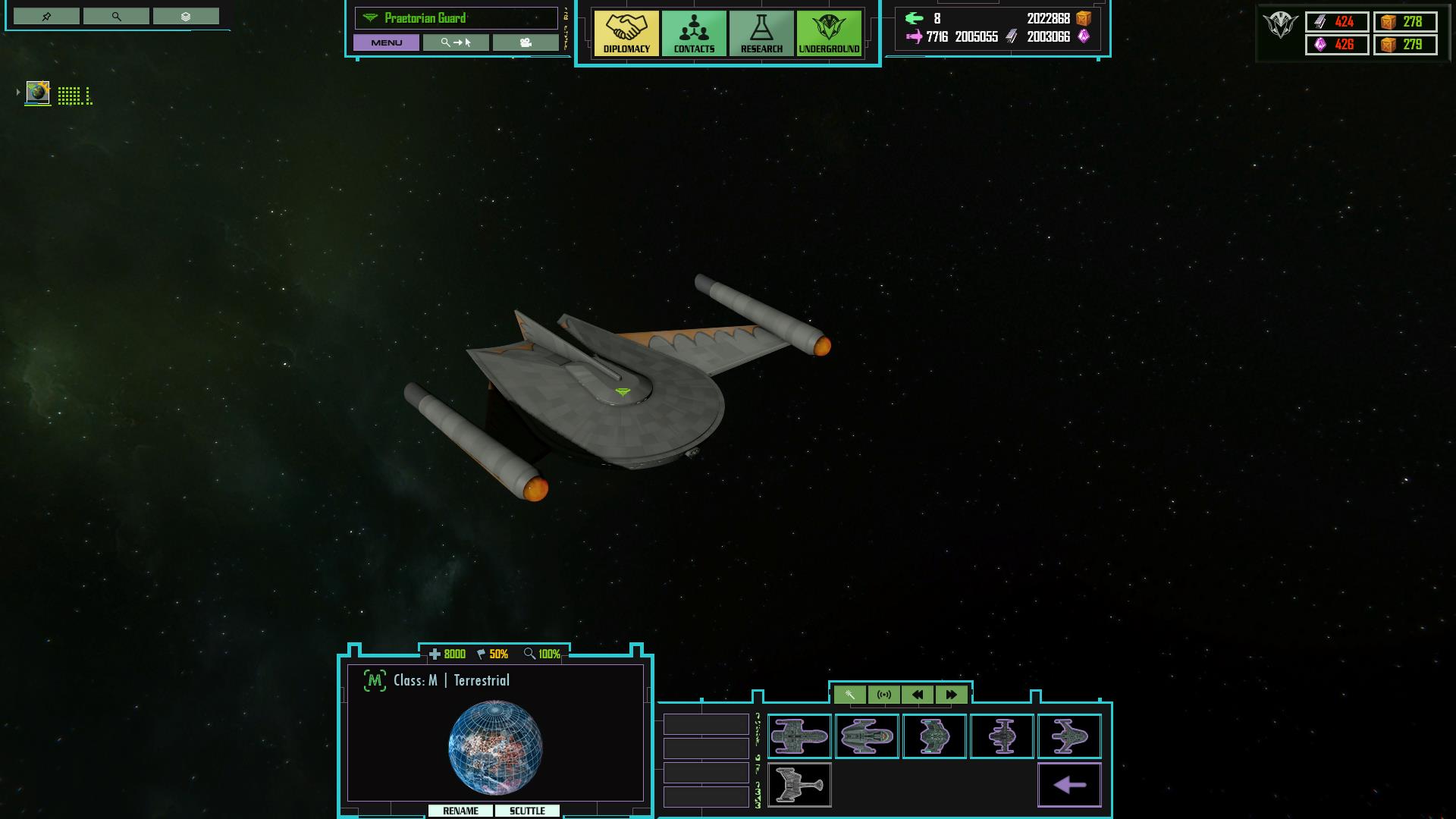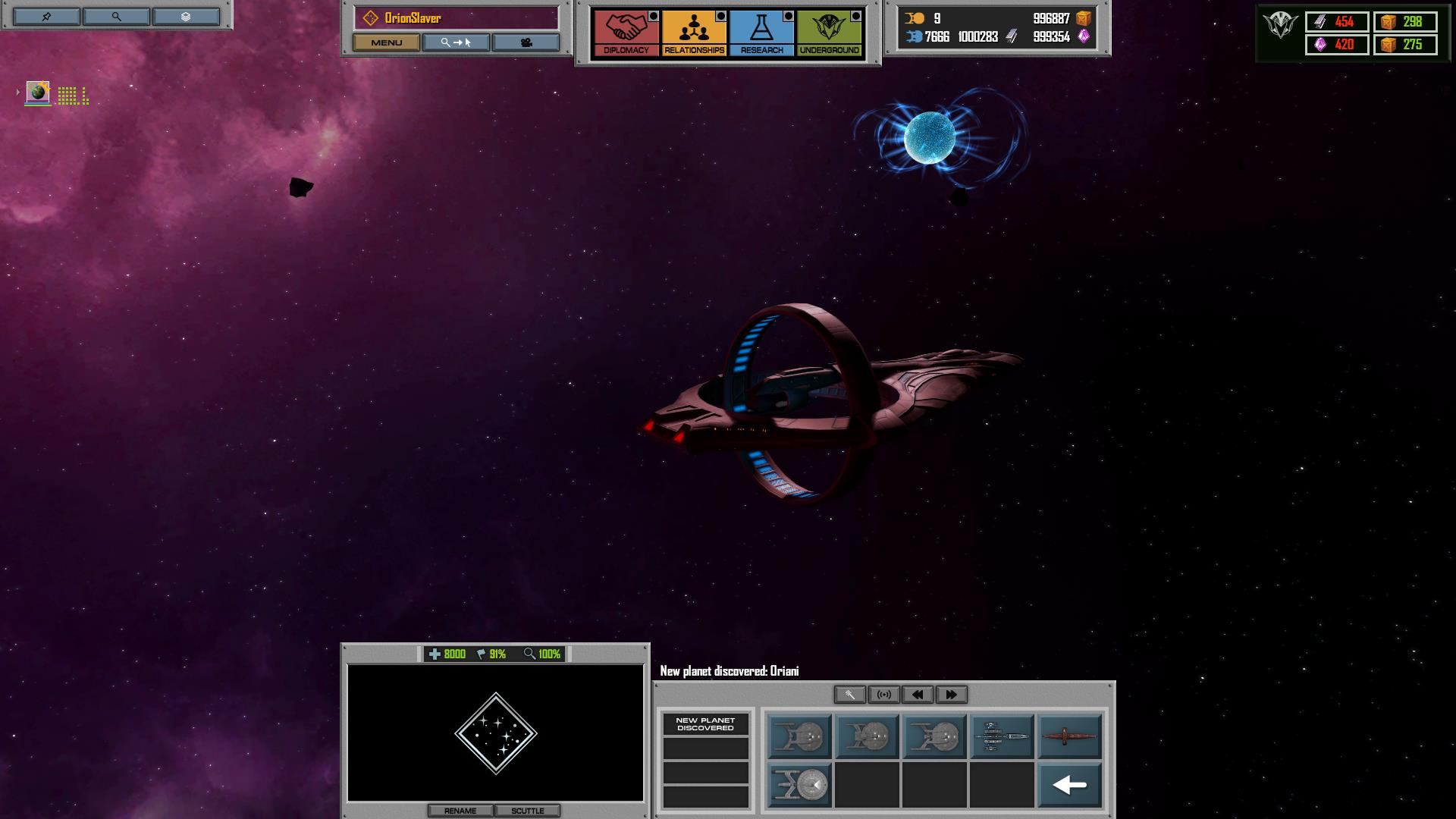 Menu screens have also been revamped. We've shown the new faction select screen in the past, but lately particular effort has been focused on the map select screen. Rather than simply showing the map's title along with an image as we used to, Hobbs has been working with Caesar to implement a system that allows you to see a layout of the map itself, letting you see a overview of the map, the number of stars and planets, the proximity of enemy capital planets, the locations of chokepoints etc., before deciding. We think it makes a big difference to player-friendliness, especially for multiplayer, and removes the haphazard nature of map selection that used to be the case.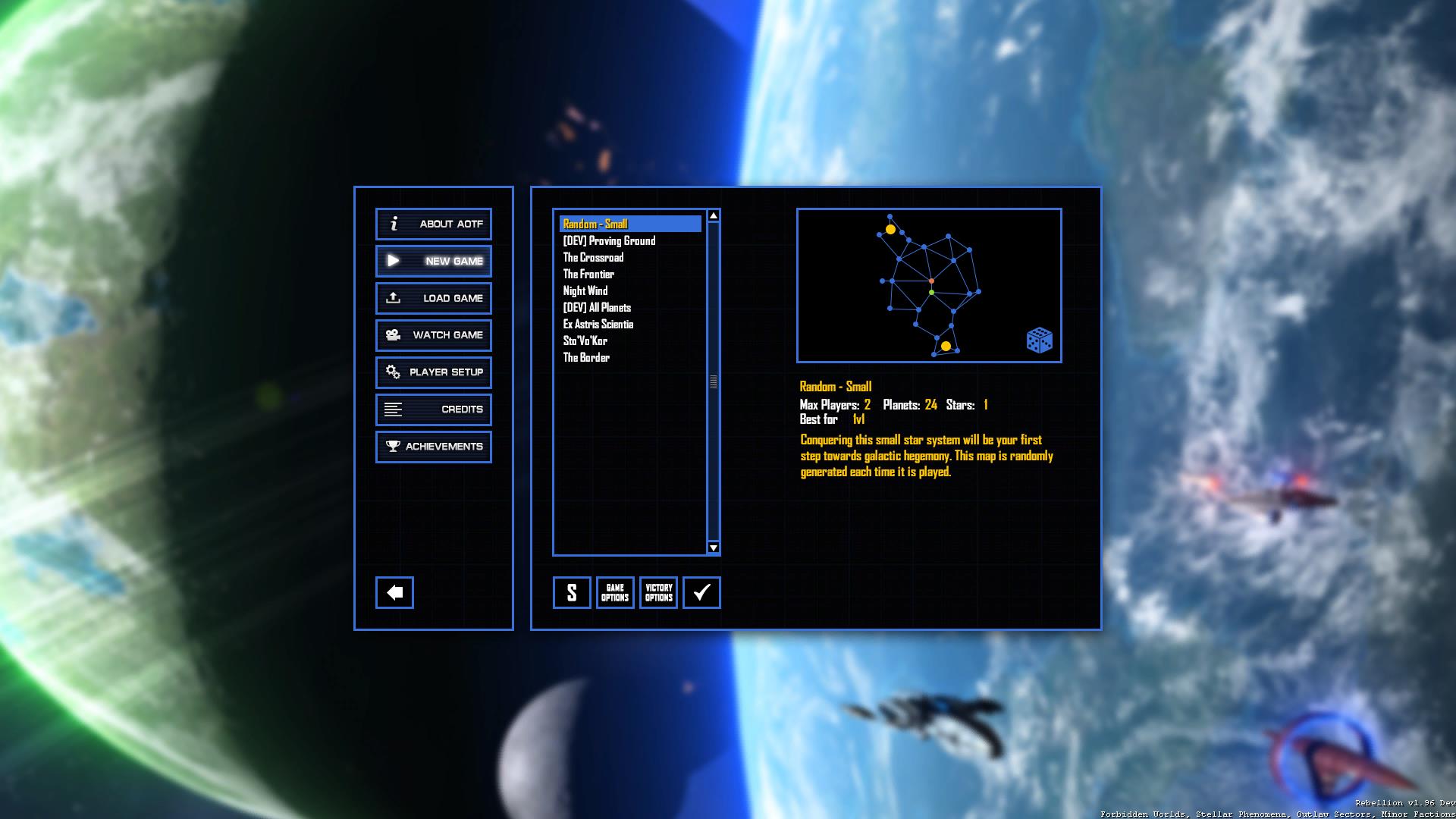 Meanwhile Echo and Brutoni have been having super secret discussions about new gameplay mechanics. We may have made the mistake of letting Echo run wild, because by God these two have been brainstorming up a hurricane. More on gameplay mechanics at a later date.
As you can see things are really moving along, and we're really excitied about this project. We'll be back with another update soon. See you then.
Till then, be good. But not too good.
- OrionSlaver