We have some really cool news today.
You haven't heard from us in a while and the reason for that is actually pretty exciting:
We decided to add asynchronous Online Multiplayer™ to Mimics. This means you'll be able to send your imitation selfies to your friends, guess theirs and even play with random strangers if you choose to do so.
This works cross-platform on iOS and Android.
Here's a puzzle Lara received from Louis: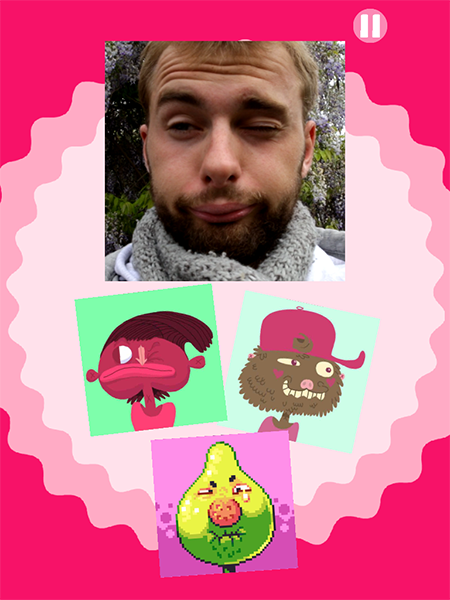 Can you guess which one he imitated?
Pretty much every bullet-point-list of advice for indies includes 'don't do online multiplayer' and now we know why – it's difficult and time-consuming. That's why we didn't want to announce it officially until we were confident that it would actually work out.
So here we are, making an online multiplayer game as the follow-up to our debut and we're really looking forward to see your reactions.
This is Lara's hub, where she can see all her on-going games with friends and start new ones: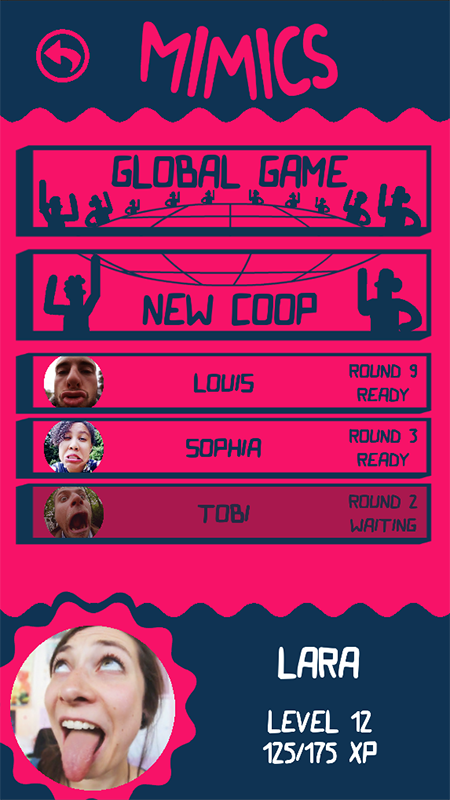 Everybody should have a hub.
As a consequence of having an online mode, Mimics will be free with ad-support instead of our initially-planned premium model. You'll be able to remove the ads at the prize we originally planned to charge the app for, which we think is totally fair.
We're pretty excited to announce a release date for Mimics soon, as everything is finally coming together smoothly. Stay tuned!