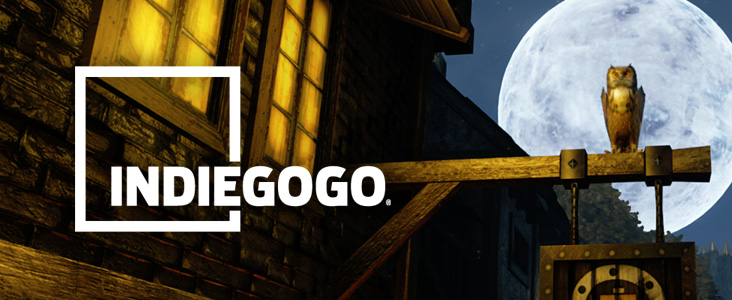 Let's make "The Tale of Three" a reality! We have just launched our Indiegogo campaign in order to fund the development, so if you want to help us, please go to our crowdfunding page and make a contribution. We will appreciate that!

Why are we asking you for money?
First of all because we have to pay for some really expensive programs, updates and assets that are necessary to create an up-to-date game including SpeedTree for beautiful grass and other plants, and Mixamo for realistic animations.
Because we would be able to hire a few people who offered us their help. After all they will not work for free so we would be able to pay them wages.
Because we need to update some of our equipment in order to better optimize it for game development. We have to buy a new computer with the powerful graphics card because Unreal Editor needs a high performance hardware.
And last but not least, as for now we finance the game with our own savings that are running out. We work from home to minimize costs but we have to pay the rent, bills, taxes and other administrative costs. Also we must eat.
Combining it all together and adding the costs for the development and the perks, the budged set for this campaign is the total minimum. We chose "fixed funding" so if we do not reach our goal, "The Tale of Three" will most probably not be made because we will be forced to go to work and we will not have time to make it. Simply, it's all or nothing.
But on the other hand, if we exceed the minimum goal, we will be able to create for you much more! We could port game to GNU/Linux and Mac, and add more characters, locations and quests.