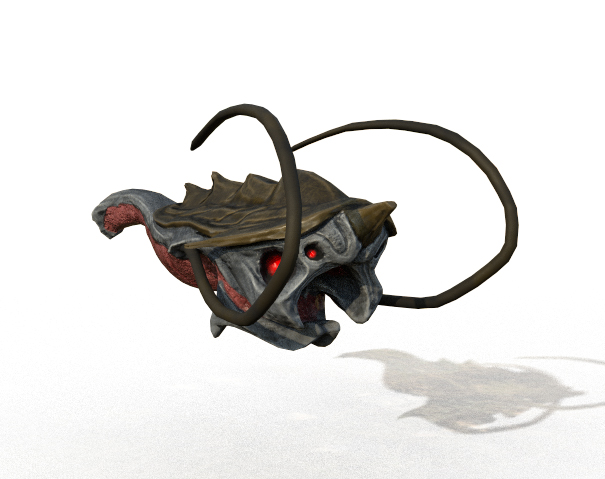 All the voicework is recorded, and most of the cutscenes are animated, we're just balancing the missions, making sure all the triggers work and testing against unforeseen player behavior.
We're getting a bunch of new monsters done, and we've got an "Armored Knasher" that is probably a day or two from being fully animated.
There's a floating pod mine that launches spikey bone fragments that is nearing completion.
We're also very close to being ready with a creature that transforms itself into a harmless looking asteroid, just to make mining that much more nerve-wracking.
We've still got plenty more monsters to go, but we've accelerated production significantly.