The Sound Of BOAT-LESS
Sorry for the silence, I tried my best to post some new stuff here but sadly couldn't find the time to do so. But we are back!
This time we have some cool stuff for your ears!
We put a big emphasis on sound in BOAT-LESS. Sound design is something VALVe mastered in their games, and we belive all games should have solid sound in them.
---
1. The Voice Of The Resistance
Let's start with something new. We wanted to make the resistance have more story behind it, as the rebels play a large role in BOAT-LESS. For this, we decided to introduce these little things: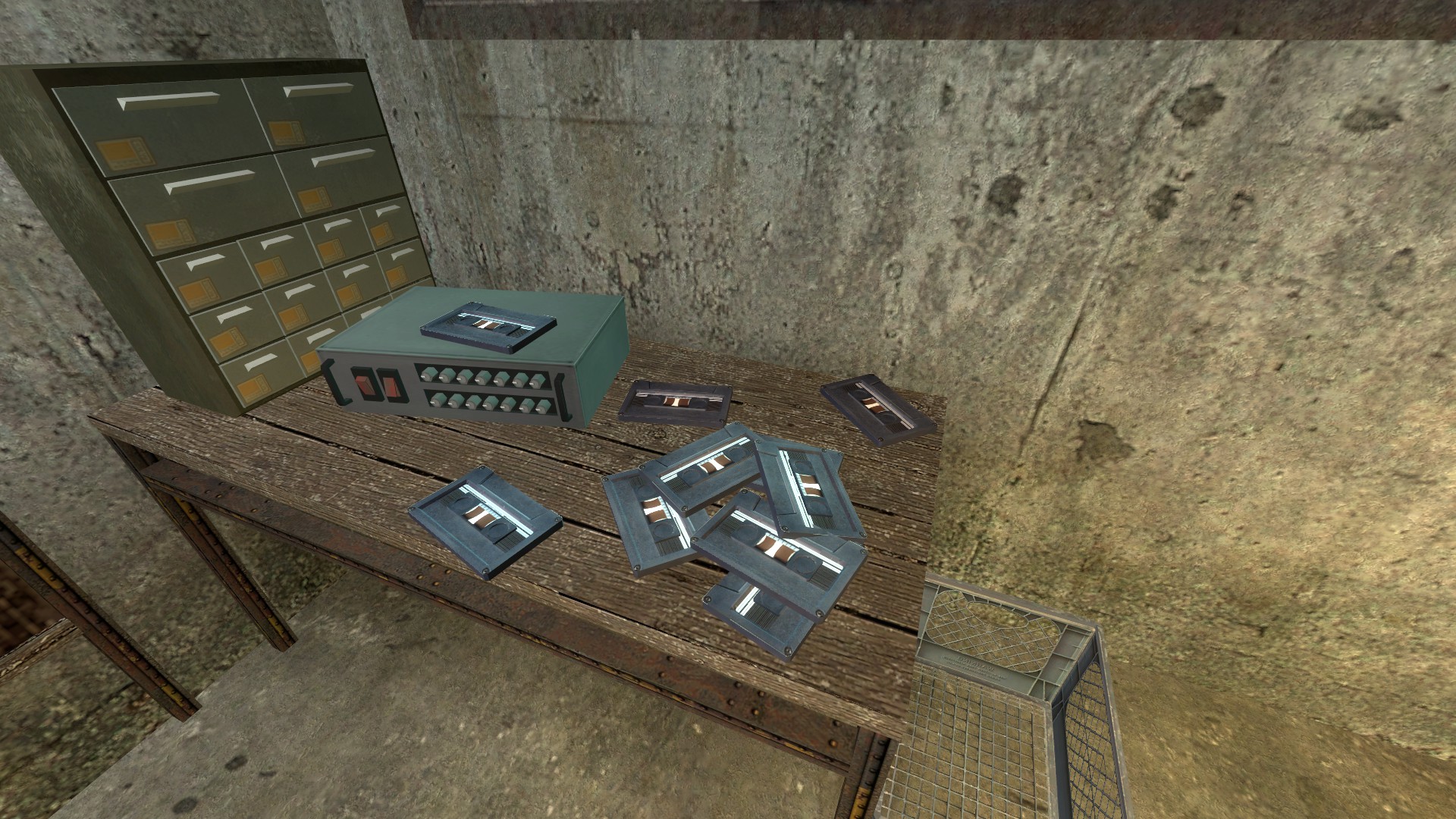 With the help of Gmadador (the person who made the models), we present to you COLLECTIBLE CASSETTES! Now, before you start screaming "THIS DOESN'T FIT IN HALF-LIFE, IT WILL BREAK IMMERSION!", let me assure you these will be made in a way to fit the game perfectly well. In short, these will allow you to learn more about the everyday lives of rebels, refugees, and citizens of City 17. More information on these will come in another post, so stay tuned!
---
2. The Sound Track
I am happy to announce and preview to you all that BOAT-LESS will feature a brand new soundtrack!
The amount of tracks is yet to be decided, but fear not - it won't be just 1 or 2 tracks :) We had to change our composer due to problems in communication, however we now have a new one that has already prepared a track for you all to listen to! Where the track plays in-game is a mystery, and will be one until the mod is released...
While the style of the music isn't the exact same as Half-Life's music is, the team belives it fits the mod well, and adds character to it, which helps to make BOAT-LESS feel like a standalone game instead of yet another mod. We want BOAT-LESS to feel different; to feel like something new and fresh.
Check it out here:
Preview Music - Mod DB
I hope you like it as much as I do!
---
That's all for now. Don't worry, the mod is NOT dead and will not be. Feel free to ask any questions, and please tell me - what sort of articles would you like to see? I love sharing what the team has made (to an extent, obviously), and I'd like to share what you would like to know more about! Maybe it's more about sound? Or maybe it's the maps? Or maybe something else? Your choice!
More articles with more information coming soon!
-WALLe