We're not joking. The shield system is finished, thanks to our Creative Director, Julian "EchoRed" Vinet. We told you that, previously, our brilliant coder Zeratul Kctsu was working on it until he had a serious family issue. It was difficult, it was something really hard but we managed to finish our shield system.
I - Star Trek : Continuum managed to do it, are you using the same system ?
Definitely not. Our friends at Star Trek Continuum did an impressive work. While their system is really great and impressive, we wanted to have our own, mostly because the shield system in Stargate works differently. The main issue was to get a different impact with the weapon. That being said, I'd like to thanks Stargazer for sharing his ideas and some effects he did to Julian Vinet.
Yes, I guess you all remember, in Stargate, firing colors influences the impact. In other words, a Goa'uld Ha'tak, which has yellow firings, will have a yellow impact on enemy's shields. So, basically, we had to find the best way to do it.
On the other hand, the other realism issue was that, in Stargate, the shield is invisible (except for Atlantis). We wanted to add this in our modification. But, we came to the conclusion that, for game-play reasons, keeping an invisible shield was not something really good. So, I proposed to our developers to force the shield to be activated all the time, due to a poll we published months ago on ModDB (when the shield is not depleted). That means, unless your shields are destroyed, you won't need to activate them because they are always on.
II - Are we going to see pictures of your shield system ?
Of course ! We hope you'll enjoy them.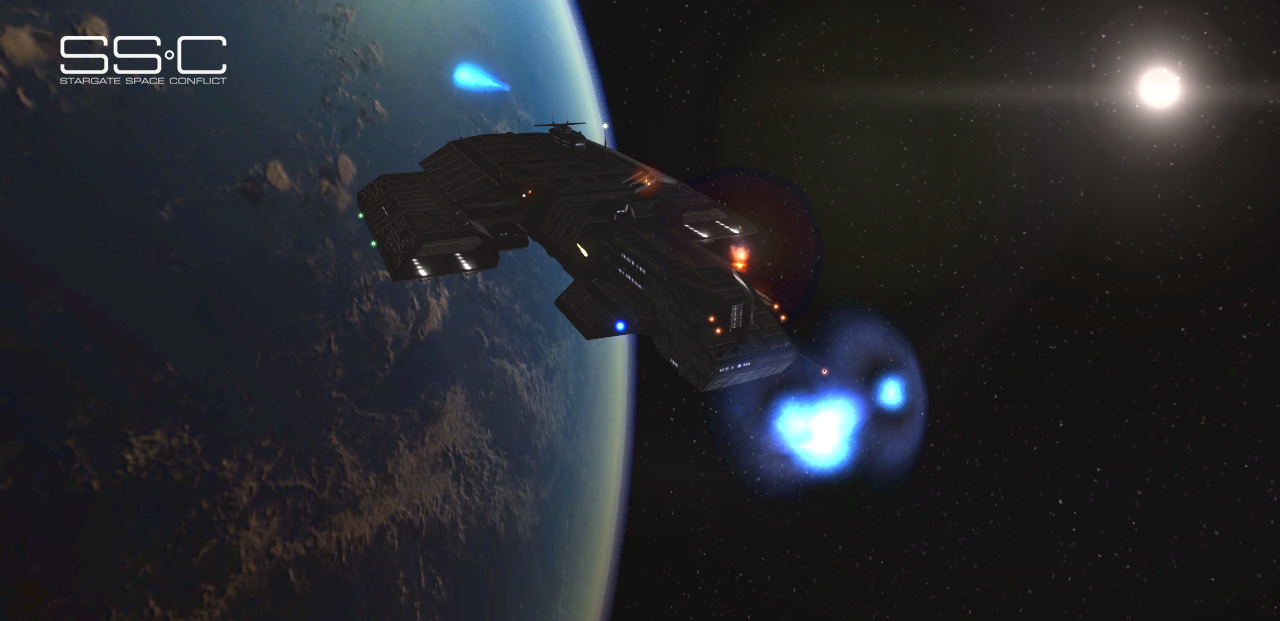 III - Does this news mean that we can expect a release soon ?
You get it ! Yes. It means that we're getting closer to the upcoming release... I won't say too much things... Don't worry you'll know soon enough.
Thanks for reading guys,
Stay tuned ;)