Greetings, companions of Edain!
In our first two updates for Edain 4.0 we introduced a new building mechanic based on the first Battle for Middle-Earth. Instead of being able to build structures everywhere, you will have to conquer neutral building plots. We showed you two different types beside of the camps and castles: One for economy buildings and another one for unique support buildings.
But there is another part in Bfme I, we wanted to implement. These are the outposts, which you could build on their own neutral build plots, giving you a small base with three building plots. This way the game became much more dynamic, as it added even more important positions to conquer and hold.
Additionally there were some more strategic decisions to be made: Do you want a well near the front or do you want better economy or the possibility to rebuild your army quickly? And do you want to protect the outpost by using one of its plots for a battle tower or do you want to play risky and use all three plots for production?
The question for us was: Where should the players be able to build those outposts? There were different possibilities:
- We could just add a new type of plot. However, on most maps there wouldn't be enough space for even more different plots.
- We could make them buildable on the same plot as the economy buildings, but this would cause problems as well. Firstly you would be able to build way too many outposts and secondly an outpost is much more useful than a single farm, as you would be able to build three farms with the outpost. You would only ever build individual farms in the beginning to get enough money for the outposts.
- Support plots are already placed on hard fought positions and there are only a few of them on each map, so they would be ideal for outposts. But once again, there's a question of efficiency: Most support structures are useful, but not as useful as the three normal structures an outpost provides. Sure, the Dwarven expedition camp is good, but wouldn't I rather just have three Halls of Warriors?
Therefore, we have decided to redesign the system of the building plots into the following scheme:
Settlements are small and numerous plots.
At those points you'll be able to construct economy buildings and support buildings. When creating a building you have to decide if you want to strengthen your economy or add more supporting options your army. This looked fair to us, as you always need at least some economy buildings, but more possibilities to specialize your army to counter your enemy is always an advantage.
Outposts are bigger, but rarer and more contested building plots. You can build the already mentioned mini camps on those plots and have the possibility to create 3 buildings around it. Some support buildings can only be built on one of those plots, as they would be too powerful for the settlements.
Additionally there are the camps and castles, which already have been shown.
To demonstrate how the systems work we'll give you two factions as examples: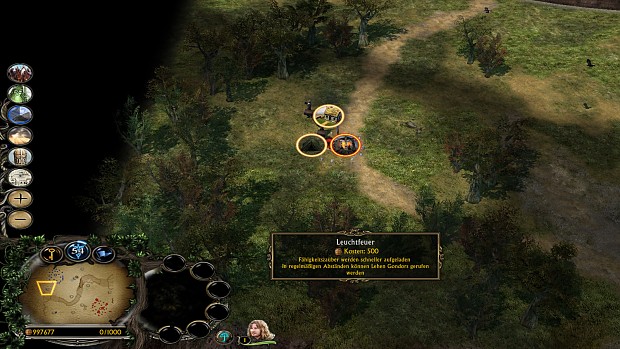 Gondor primarly uses farms to strengthen its economy. But there are also two support buildings: The already known signal fire, which gives you troops of the fiefdoms in regular intervals. If you own more signal fires, the intervals become only a bit shorter, but the units arrive on a higher level. Additonally you can build the camp of the ithilien rangers.
Faramir and his rangers won't be available in the fortress anymore, but can be recruited from their own camp in the wild. This is not only atmospheric and true to the source material, but also forces the player to decide whether he wants to build elite archers or a stronger economy in exchange for having to make do with regular archers. Those are recruited from the normal archery, where fire arrows can also be researchered.
We also took this chance to give Faramir a much-needed visual overhaul: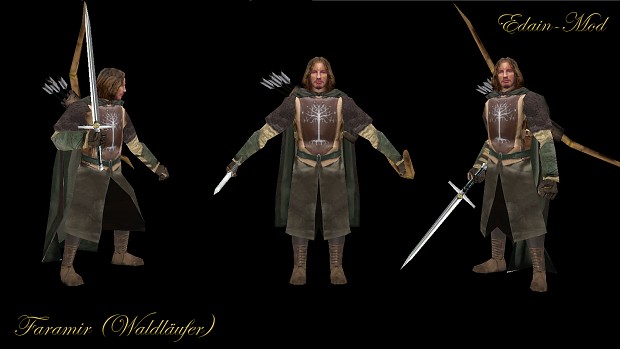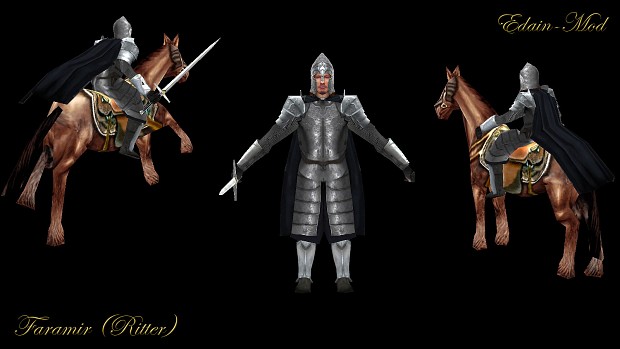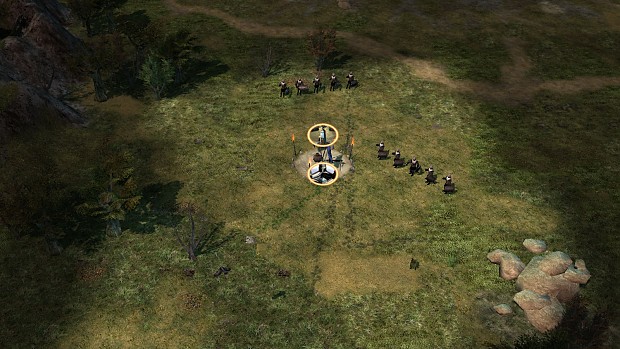 At the outpost Gondor also has to decide: Either the normal outpost which provides you plots for three buildings or the mighty fortress of Dol Amroth.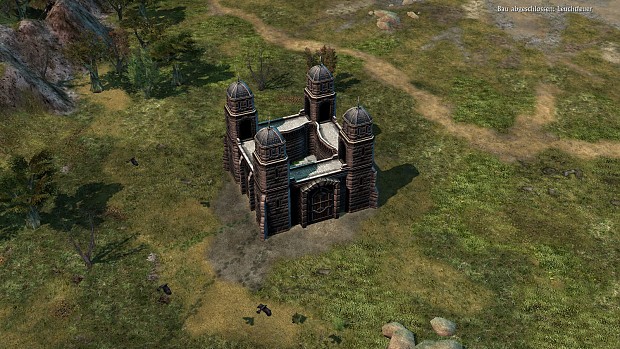 The fortress gives no economy benefits, but acts as a powerful defensive fortification to drive back all intruders. That's why this is a good building to defend contested areas, which outposts usually are. Additionally you can build Imrahil and the elite soldiers in this building.
As an elvenlord you have to make decisions too. In contrast to Gondor Rivendell has the possibility to build two different economy buildings: The Elven farm, which decreases the price of your cavalry or the Hobbit farm which can be defended by Thains for a short period of time. An even better defense is offered with the lindon tower. Here you can also buy Cirdan and his loyal elite warriors, but the lindon tower doesn't produce any resources.
The difference on the outpost is even huger for Imladris than for Gondor. Rivendell can't build any elven buildings there. On outposts the dunedain of the north will put up their camps instead.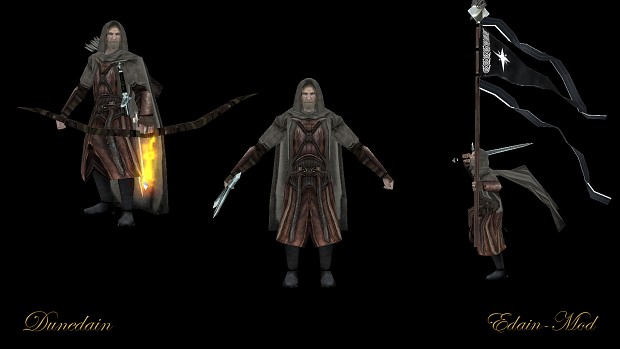 On the outpost you can only build dunedain buildings, including an economy building, a healer's tent and a tent for recruiting sword fighters, spear fighters and archers of the Dunedain. The archers have a higher range than Elven archers and the melee fighters provide a faster and cheaper alternative to Rivendell's costly heavy elite.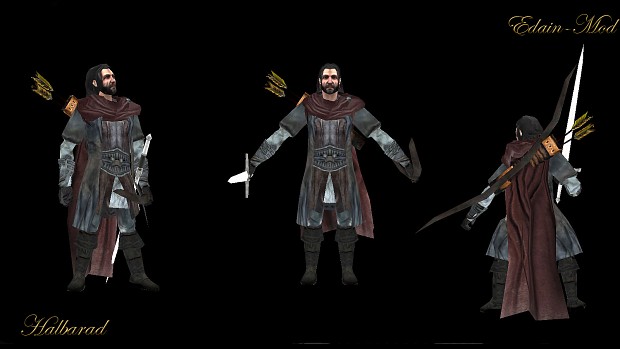 In our opinion it fits perfectly that Rivendell does not expand its own territory, as it really consisted of only one Elven refuge in contrast to a large country like Gondor. This also allowed us give the Dunedain a more important role in the game to better reflect their part in the War of the Ring.
With these two examples we tried to show you the variety in mechanics you can expect from the different factions on settlements and outposts. After talking so much about the good factions, we'll move on to the icy areas of Angmar in our next update. We hope you enjoyed this update and are looking forward to your feedback!
Your edain-team