The Road to Edain 4.0: Angmar

Greetings, companions of Edain!
Long was the time you had to wait for news about the evil factions, but today without further ado we'll heed the call of the Iron Crown and venture into the frozen realm of Angmar...
Despite it being an evil faction we decided that Angmar's strongholds should have walls. Beside the lowly hordes of hillmen and orcs the Witch-King also rallies the fallen Dunedain under his banner. Like their former brothers they are talented in the arts of forging, fighting and building and use them to serve the Witch-King.
Even the camps are protected by mighty walls, an eternal testament to the glory and power of the Iron Crown.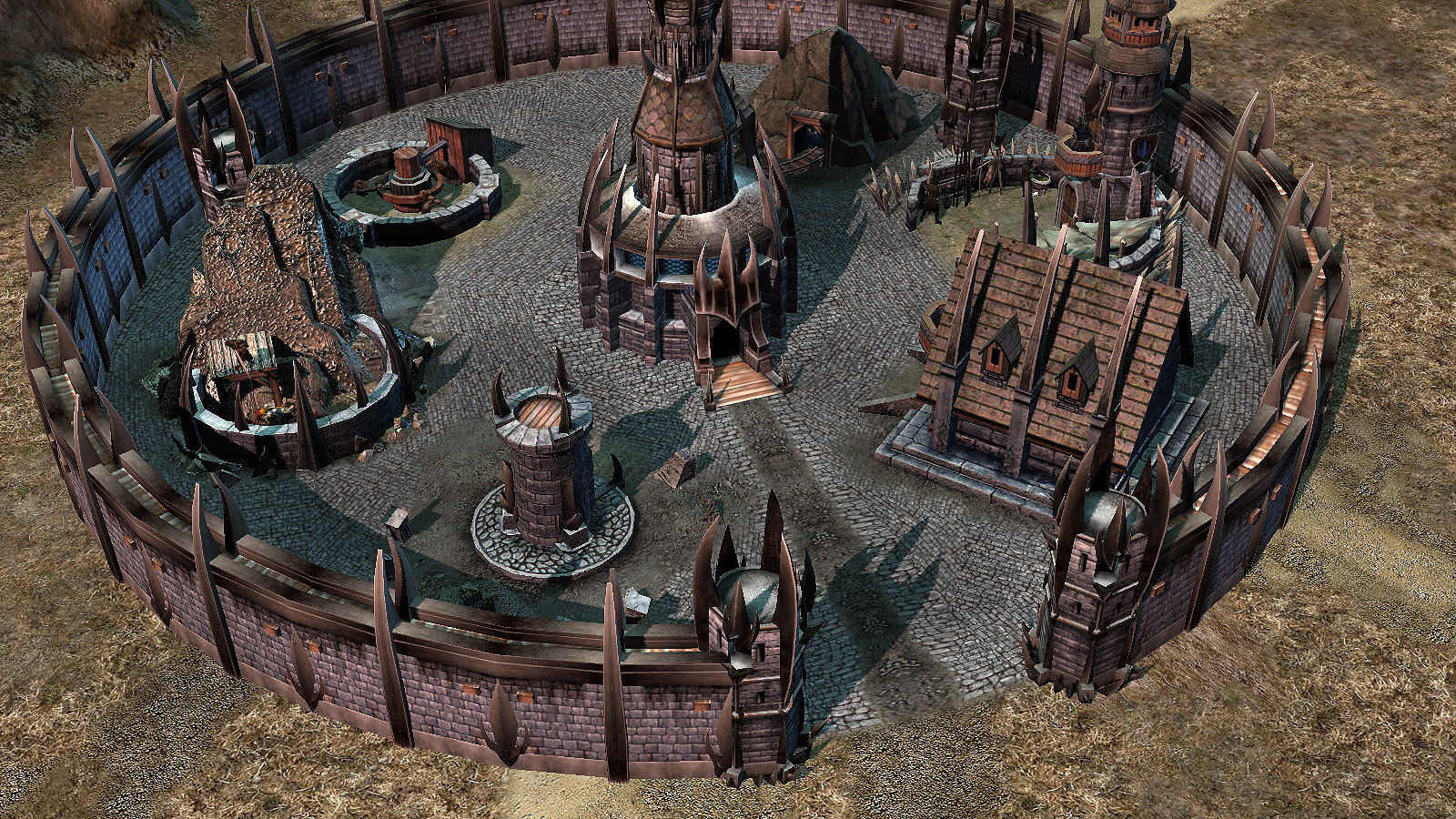 Angmar is able to build two different economy buildings in their base: The known mill, which reduces the costs of wolves and werewolves, and the iron mine, which reduces the costs of all forge upgrades.
The upgrade system used in the current version, where you have to research Men of Carn Dûm, sorcerers, Barrow Wights and the Shadow as seperate technologies before you can recruit them, won't be integrated in version 4.0. After long consideration we felt that it just didn't do justice to Angmar's history, as this faction emerged over the span of 600 years. Such a long period can't be properly represented in a small skirmish. Additionally we decided a long time ago to design Arnor as it was short before the final battle of the northern war. Therefore Angmar should be designed as it was at the climax of their power. Angmar is able to build all structures from the beginning, but buildings like the hall of kings are expensive, which is why it is recommandable to start with a vasall camp instead of the fallen dunedain.
Nevertheless we wanted to show Angmar as a kingdom consisting of many different factions, united by the iron hand of the witchking and their own greed. Likewise there's no sympathy left between them, they compete with one another for their master's grace, while hoping to achieve their own goals - for example the fallen dunedain don't mind if some hillmen has to be sacrified for the victory over Arnor.
The Witch-King rewards unquestioning loyality by granting his servants their share of the loot and allowing them to settle in conquered areas, to let them strengthen their own power and serve Angmar even better in the future. Therefore you can decide which faction gets hold of which conquered settlements.If you're building a Hillmen-Village, the hillmen start paying you tributs by producing resources for your army and additionally reducing the costs of all hill men and thrall masters.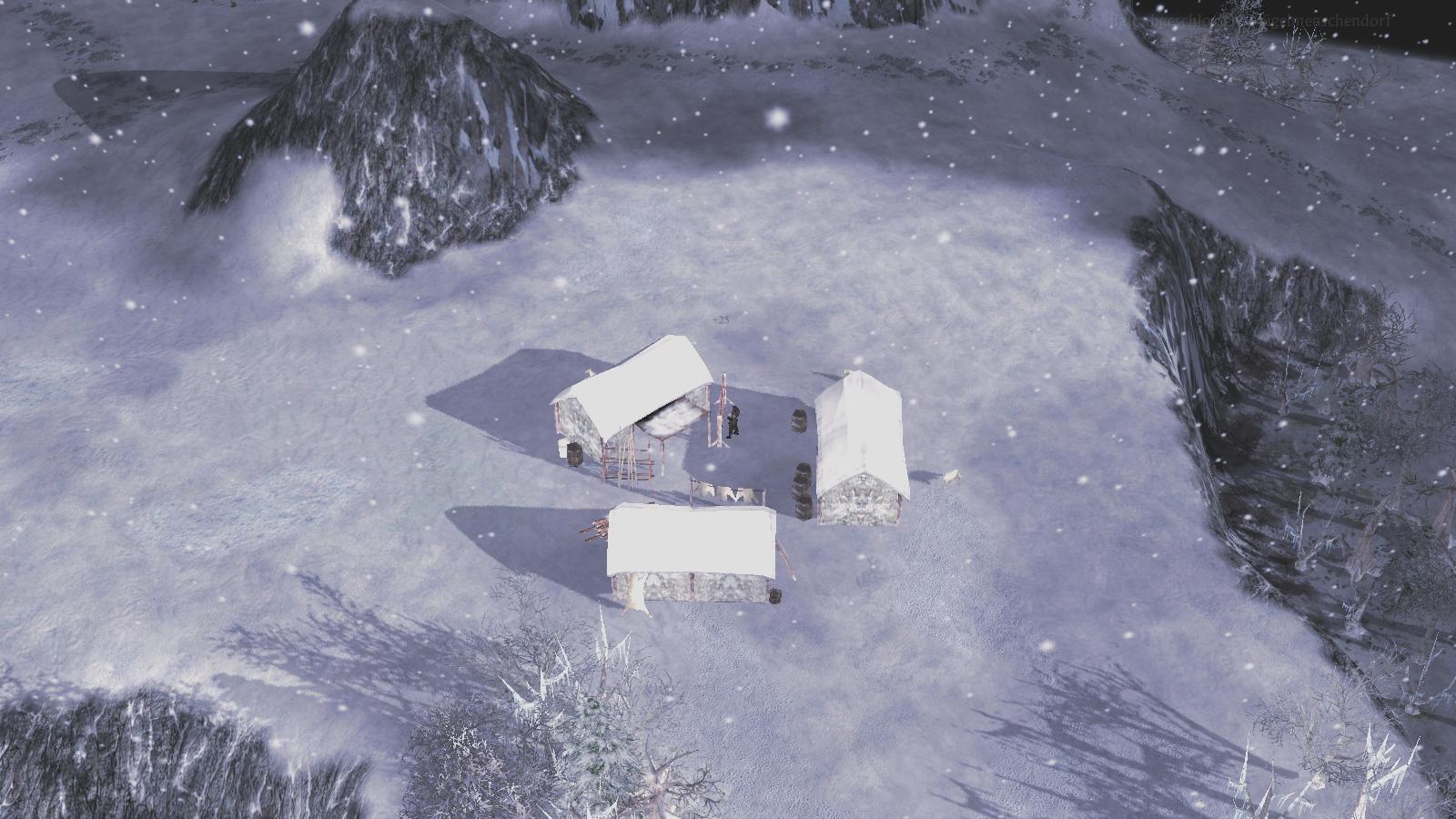 Alternatively you may to let your orcs settle there by building an Orc-Camp. The orcs are also paying tributs, and every camp lowers the costs of the thrall master's orc units.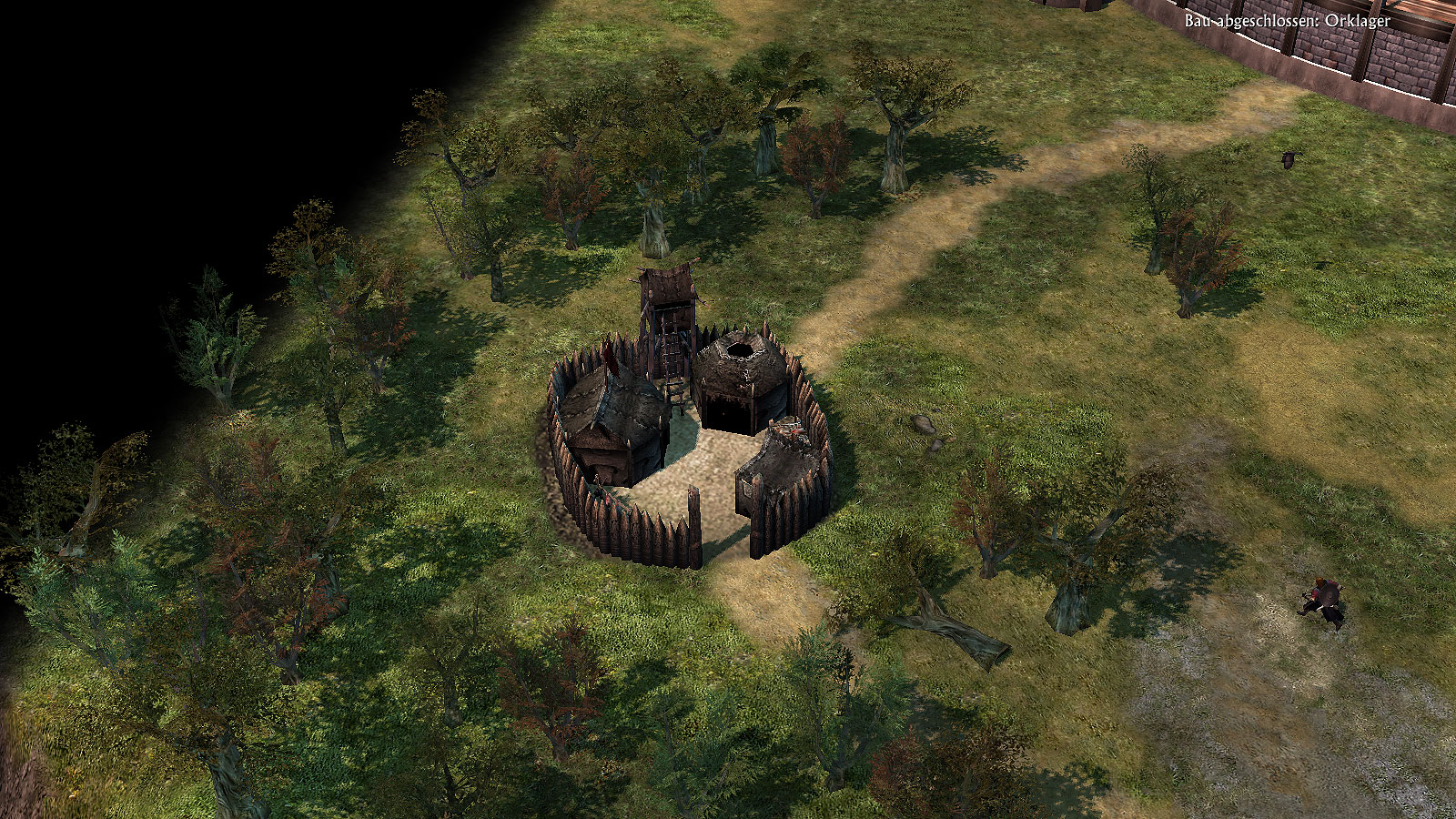 We are fond of these two buildings, as they show more aspects of Angmar. Beside the mighty fortress, which is the residence for the fallen dunedain and the witchking himself, these buildings also show the untamed areas, being home to orcs and hillmen. Until now the thrall masters summoned their units without any reference to their origin, which never really fitted in our opinion.
You may also build a barrow on your settlements. To thwart rebuilding and repopulation of the surrounding lands, the witchking sent his wights to haunt the old barrows of Arnor. The ability "spell of the barrow wight" paralyzes enemies near the building and summons five wights to drag them to their deaths. Additionally the the old graves can be looted for resources and grant access to the tunnel-system of the crypt. Therefore the barrow is more easily defended than other economic buildings, yet its benefits to recruitment costs only account if you utilize barrow wights.
Finally you can declare your settlement to be a hunting ground for the white wolves by building a Wolf-Den. You won't get any resources and can't recruit any units, but it's a cheap building that's guarded by wild wolves. If you conquer a settlement in enemy territory that you probably won't hold long enough to make economy-buildings a viable option, you can instead raise this den to delay enemy reconquest and spy on enemy movements. This coincides with Angmar's strategy of crippling the enemy economy to make up for their own mediocre one.
You won't be able to summon wolfs with a spell any more. Instead you may create a dark obelisk which weakens nearby enemies, but can also be destroyed. The wights will also be replaced, allowing you to summon a few orc hordes of Gram. These have been recruited in the inn until now, yet this spot has always been a less-than-ideal solution. Angmar generally never fitted the inn-system since it's got no allies outside its own borders. This is another reason for the new concept of settlements and outposts. There are new possibilities for factions like Angmar because we are no longer limiting ourselves to what fits in an inn but rather concentrate on what a specific faction would be able to build on a given patch of land.
The fallen dunedain have no presence on settlements. Instead you may grant them ownership of an outpost to expand their power. But you won't have to decide prior to conquering an outpost. You start with a general outpost consisting of three building plots and a small tower. You may then assign it to one of the two fallen dunedain factions at any time. By building the Tower of Witchcraft you grant the outpost to the necromancers. There won't be any changes to your building options, but by expanding their territory the necromancer's powers will grow. Abilities from the spellbook recharge faster and necromancers formerly specialized in one type of spell may now use all three of them.
By building the Garrison Tower you assign the outpost to the army of Angmar. The tower will be guarded by dunedian archers and as long as it's on the field fallen dunedain units are recruited faster. Therefore you can redistribute resources you would have needed for additional defence towers and barracks.
Without the expansion-system the Witch-King's abilities won't be unlocked by upgrades and buildings and goes back to unlocking by gaining experience. He loses a unique feature, but the old system caused too many problems so we returned to the common conditions. At the same time we've cleaned up his arsenal:
- Level 1: Riding. He'll always have this one.
- Level 2: Harbinger of winter: The presence of the witchking weakens armor and attack power of nearby enemies. Activate the ability to temporary conjure a snowstorm around the witchking which doubles the effects.
Deathblade. The witchking temporary attacks with a poisoned blade. He won't deal damage to an area like he would with his mace, but poisoned units and heroes suffer high damage and their attack power is lowered by 30%. Will be elevated to Lifedrinker-Blade on level 10.
- Level 5: Brutal charge. This ability stays as it is, it increases attack power of a chosen unit and temporarily renders them invulnerable, but they die when the effect wears off.
- Level 7: Soul Torture. The witchking sets an enemy hero's abilities to 'just used'. Another well established ability which just belongs in the witchkings arsenal.
Level 10: Lifedrinker-Blade. The witchking draws in nearby enemies with an arcane pull and strikes them with his poisoned blade. Units and heroes which suffer hits are severely poisoned and temporarily deal 30% less damage. After their death their bodies become vessels for wights. This ability is the equivalent of Mordor's version of the witchking where he uses a flaming sword and pushes enemies away.
We condensed his arsenal down to essential abilities, things like the Halo of Angmar was unnecessary next to an annihilator like Zaphragor. Likewise the ring-mechanics have been attenuated. It still unleashes winter on enemy buildings and impairs their productiveness, but Angmar's buildings no longer freeze enemy units and won't conjure ice demons - these things only distracted from the fundamental impact of a bitter, depleting winter trapped on enemy territory.
The Witch-King now has a multifaceted arsenal which covers the entirety of Angmar's nature: cold, morgul magic, poison, military prowess and fanatical commitment to the iron crown - to the death.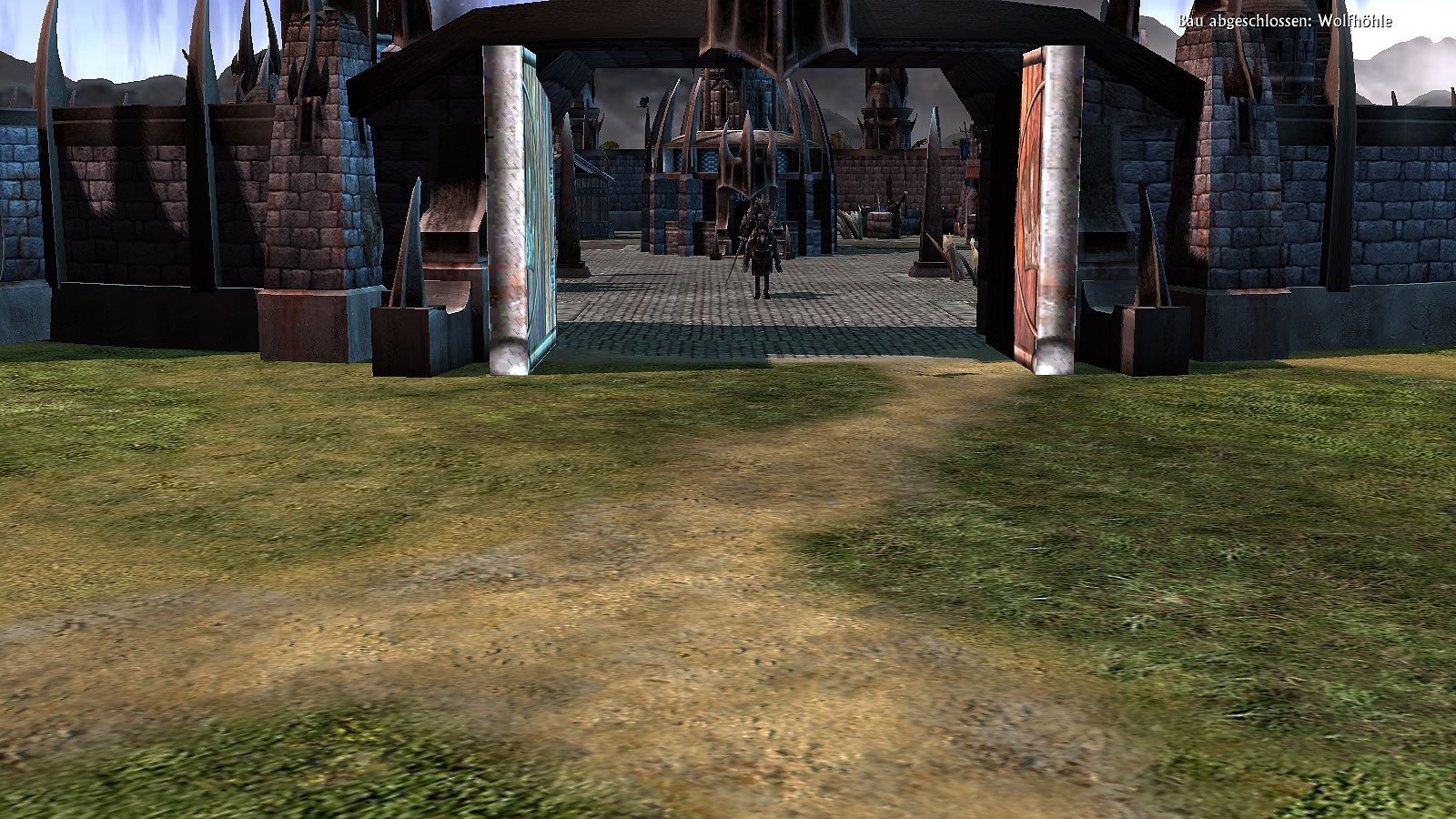 Whether you pledge your allegiance to the Iron Crown or brace yourselves for the coming winter, share your feedback in the comment section.
Your Edain-Team