The Concept

From the start, I knew that I didn't want the Necrotroph to be incredibly hostile looking at first glance. When the player spotted a Necro, there should be a moment of hesitation as they try to discern if what they are looking is a threat. So for the first round of sketches, we played around with different ways the Necro could "transform" from appearing human to looking hostile.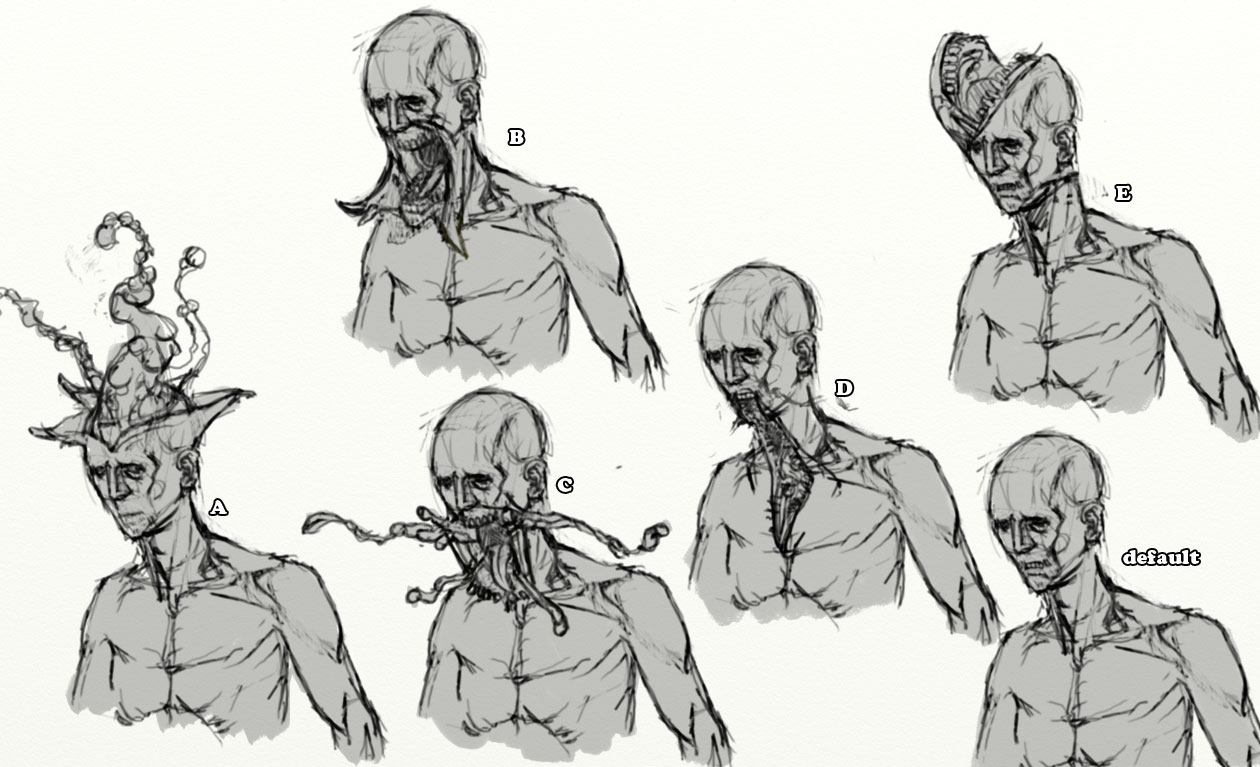 We ended up combining both C and B.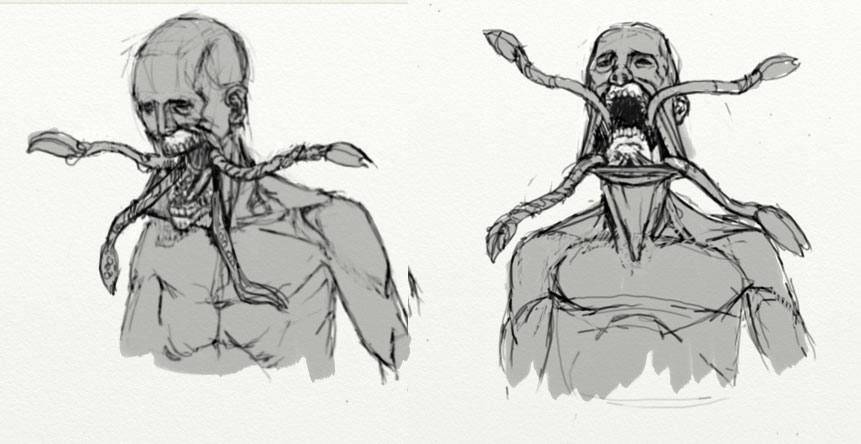 Once we found the face we liked, figuring out the rest of the body was fairly easy. We instantly knew a character like this needed to have ripped clothing, lots of dirt, and overall just raggedy. While the rest of the body was being fleshed out, Jonny had simultaneously began choosing colors. Being a parasite-controlled human and NOT a Zombie, more pink, yellow, and purple-ish colors were chosen to show the Necro was more diseased looking and "alive" rather than "dead" like a zombie.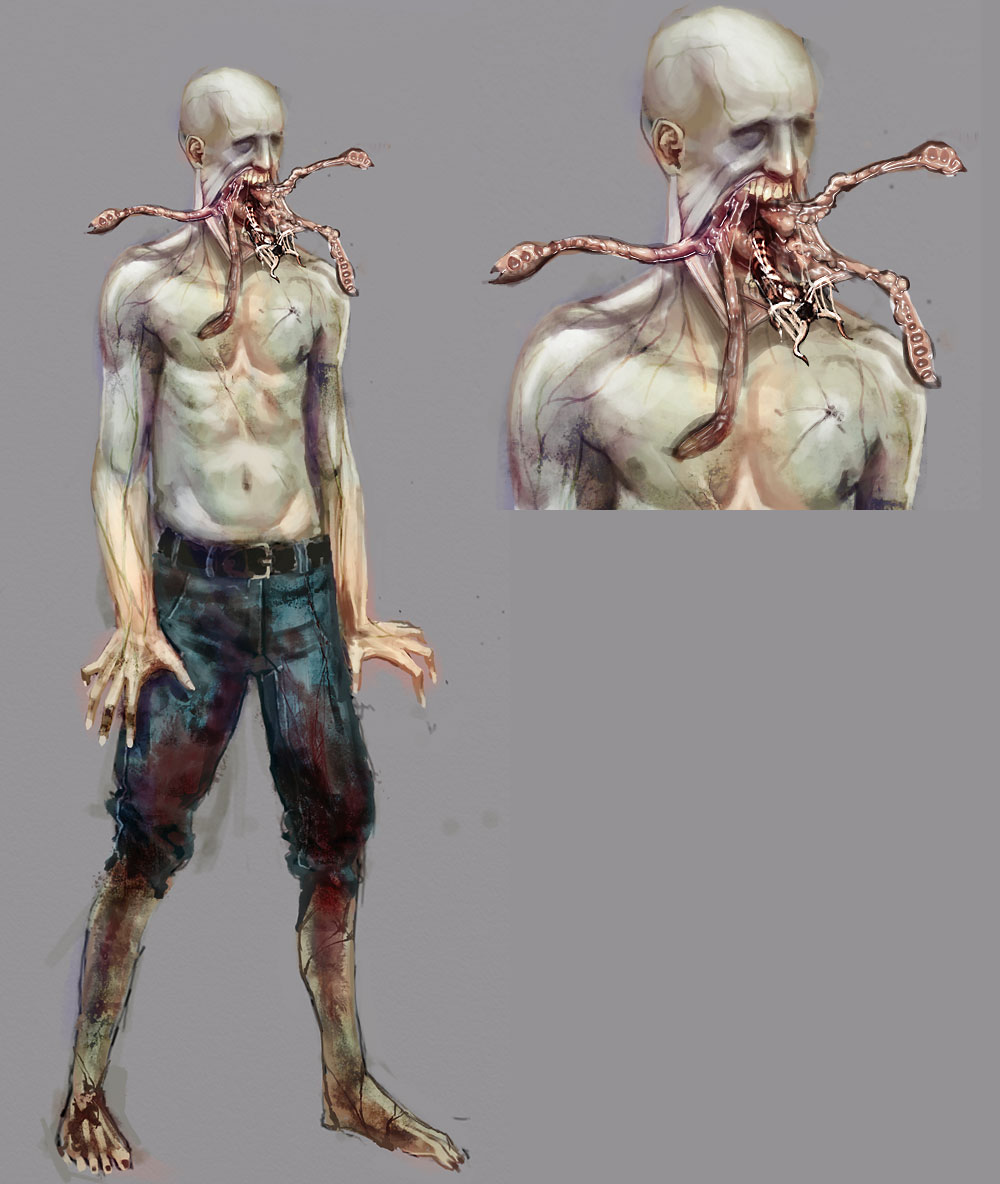 While we felt overall the character was moving in the right direction, we still needed to make some changes to the mouth and face. At this stage, the tentacles resembled more of a plant than of a realistic parasitic organism. Also, we wanted to show that the host's body was trying to reject the organism so Jonny added more rashes to the Necro's mouth (as the parasite's tentacles slither in/out frequently). We ended up going for more of an octopus/sea creature look for a couple reasons: 1. The parasite needed to look like it belonged to a water-based environment (since it primarily lives most of it's life within a host) and 2. Adding suction cups hinted that in addition to strangulation, the parasite also uses suction to hold it's prey in place (so that it can fully emerge from it's current host and transfer itself to another or just feed).
The Sculpt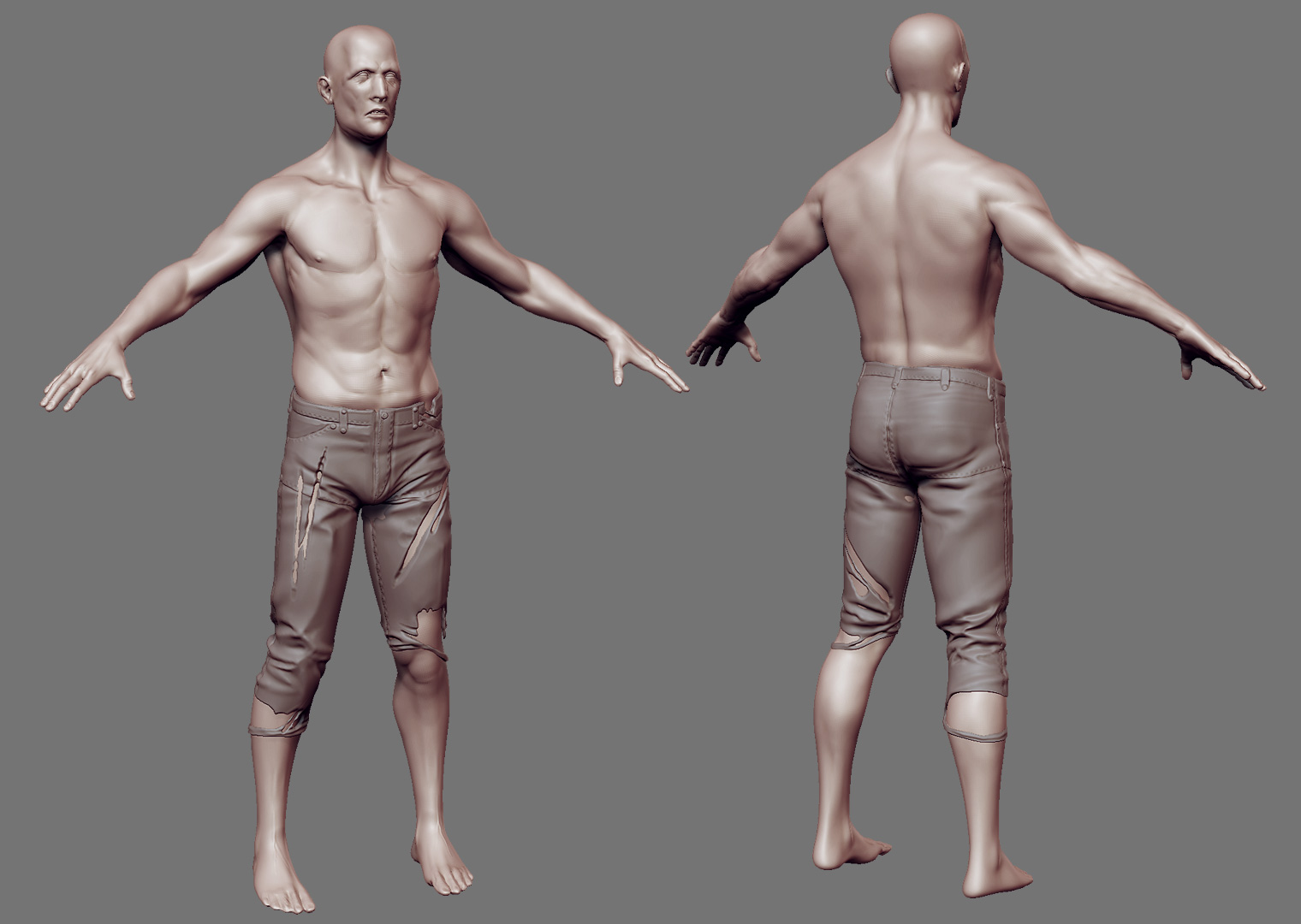 The first stages of the sculpture were looking great, however he was a bit too muscular for someone that roams the street stalking prey. The Necrotroph needed to look more like an agile hunter/predator as opposed to a burly man. The reference I turned to for his appearance and behavior was a Hyena.
Fun Fact:
"Hyenas make a variety of vocalizations including wailing calls, howling screams and the well-known "laughter" used to alert other clan members up to three miles away of a food source."
Another change we made was to his back. We felt that showing a deeper level of integration with the parasite would make the character more believable. Now by showing that the parasite had weaved itself within the host's rib cage and spine/neck, we felt it grounded the character more into reality and allowed us to hint at how the parasite was controlling it's host without having to flat-out say it.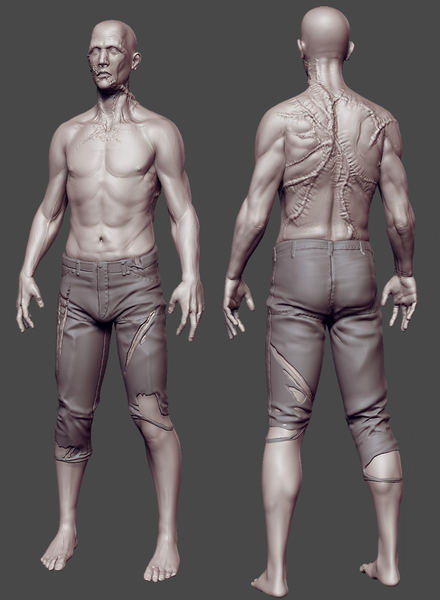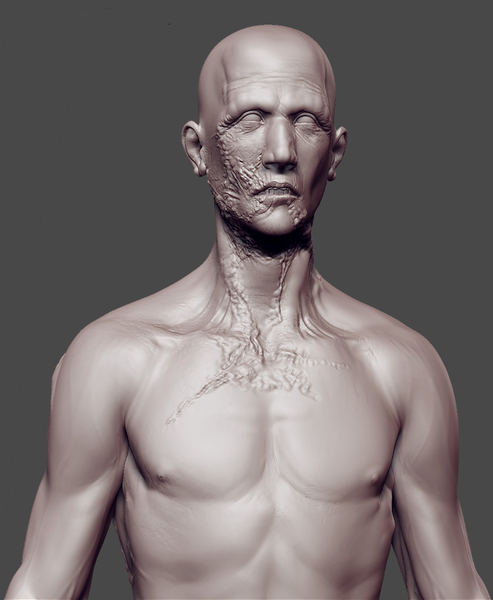 Now with a sculpt ready for texturing, Jonny went at it.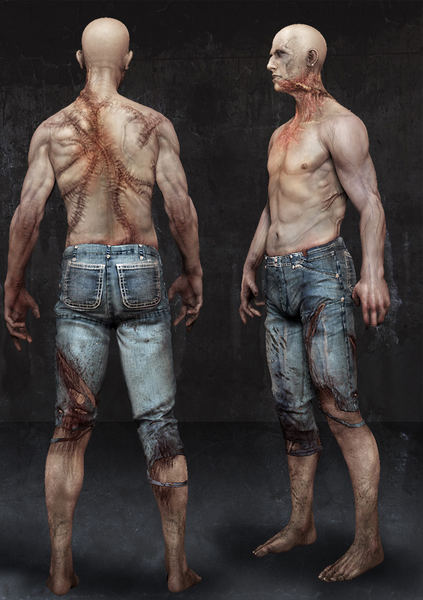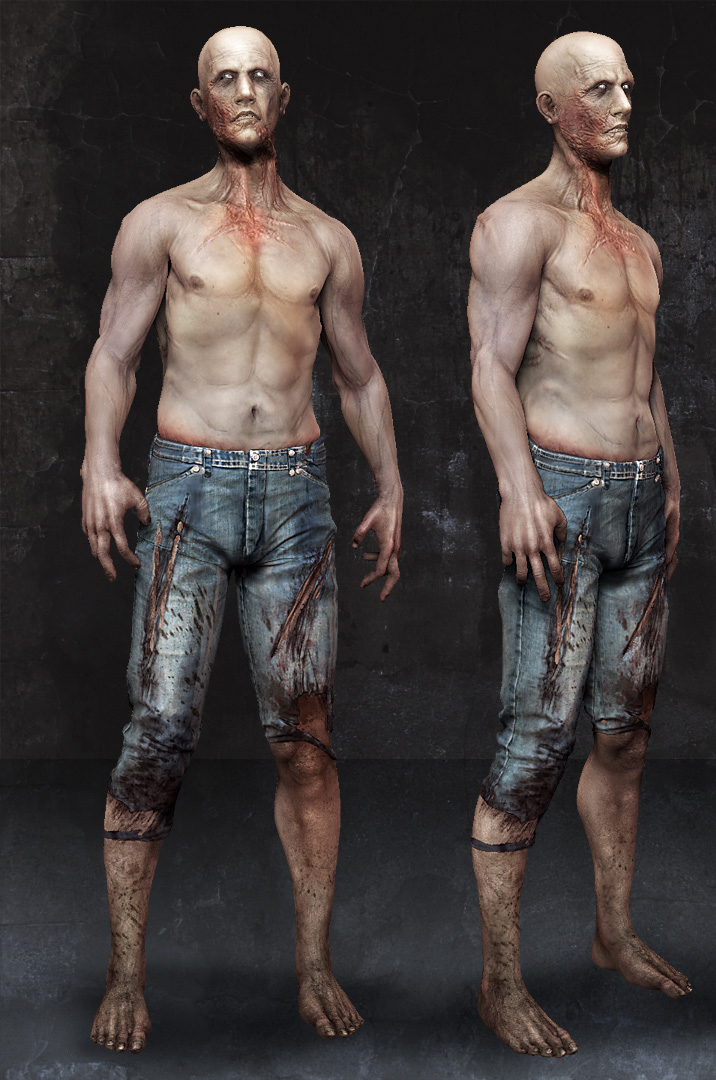 Complete Model (Low-Poly with Phong in Half-Life Model Viewer)

Previous News Posts
The Rising MOD - Update
The Rising MOD - Update 2 "Ammo Checking"
The Rising MOD - Update 3 Part 1: The Resistance Voice Command Menu