Hello Eastern Front fans,
We proudly announce a special mode for Angoville map on the incoming 1.24 patch, The Red Tide/Blitzkrieg Challenge, created for Eastern Front; it has a sole objective: to hold your base with the time given, against the hostile waves of infantry and tanks that the enemy will send to rip you and your base.
You can choose between play the challenge at Normal or Speed Mode.
You can select up to three difficulty settings: Rookie, Veteran or Hardened.
If you select Normal Mode you will defend your base against enemy raids at normal speed with moderate resources.
If you select Speed Mode, you'll defend your base against the enemy on a faster environment: the speed of the game will be tweaked depending of the chosen difficult. You will earn huge resources with this mode, of course, on easy you will receive more than in hardened. But the AI will have a boost as well.
The time you must hold depends of the difficult as well, but is the same in both modes. For Rookie the timer starts from 15 minutes, Veteran lasts for 20 minutes and Hardened 25 minutes long.
As well in Speed Mode, if you choose Rookie the game speed is 3 times faster than normal. Veteran is 6 times faster. Hardened is 9 times faster. Your mission is to hold your base, that's it.
If you play as the axis, purchasing veterancy will be disabled, instead you gain veterancy through combat.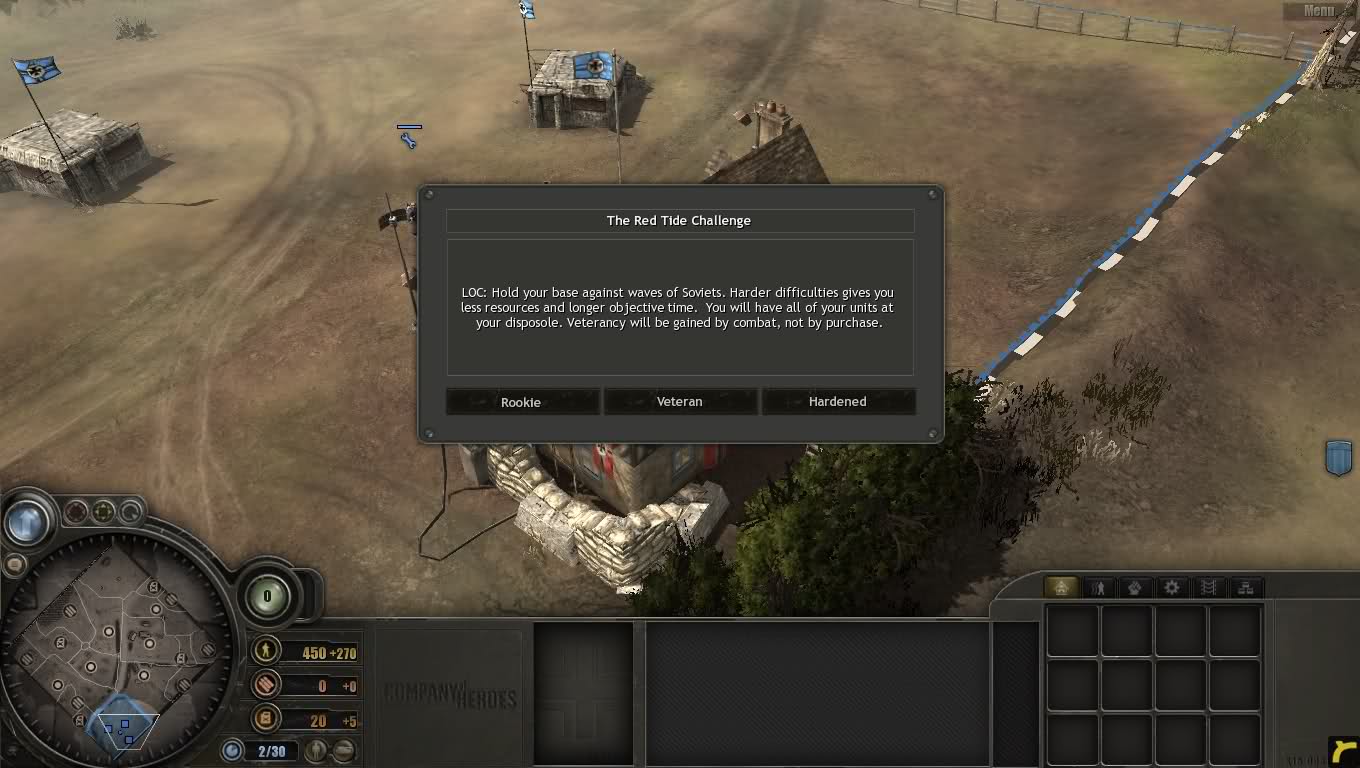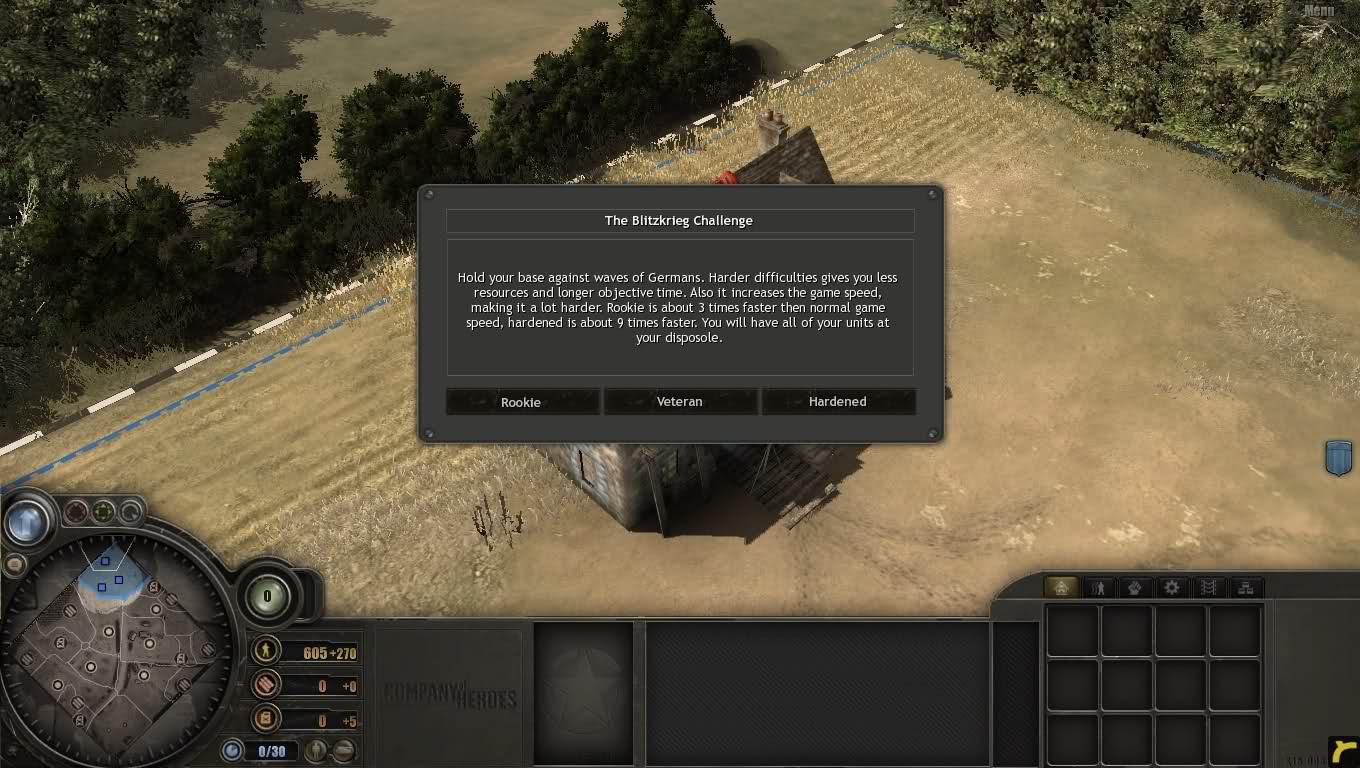 We also apologies for the lack of updates - news or release; but real life is unpredictable, and we all do try and live it.
Nonetheless, 1.24 is in the works and will contain further balance improvements to the game; changes in gameplay; and you can expect an interesting twist...