Recruitment Limitation Script

This script has a bit of a history. First it was developed by the DLV Team for their mod, which inspired me to create a recruitment limitation script myself for the Italian Wars. Especially in the context of major and minor factions, which should be limited in their amount of troops they can sustain in the field. My first attempt for version 4.0 failed and was not fully functional. Gigantus did lend me a hand and made several improvements and finally even successfully implemented it into the EB mod. Now after some time I started a second attempt, which was a full success and I was able to adjust the script into the Italian Wars mod. Please enjoy this new feature introduced to the Italian Wars - Ultimate version.

Basics of the Recruitment Limitation script
Every faction starts with the certain amount of available slots in their pool. The size of the pool is determined by the amount and size of settlements it controls. So the larger a settlement is and the more settlements you control, the more points for the pool you get. You can increase the pool's size by either expanding your realm or upgrading your settlements. Of course, the pool will decrease if you should loose a settlement.
Within the size of your faction specific pool you can recruit as many units as you want. It is basically a point system, where each unit has a value in points. E.g. light infantry has 1 point, but heavy cavalry has 3 or for instance heavy infantry adds 2 points.
So in case the amount of points exceeds the size of your current pool, your recruitment slots within the settlements got deactivated and till you either increase the size of your pool or decrease the amount of points of your units, you can not recruit any new ones.
So basically the amount of troops you can sustain is limited to the amount and size of settlements you control.
---
How the script works in game
To illustrate my bla bla above here an example on how it works in game on the Republic of Siena.
First we recruit some cool units, heavy cavalry and heavy infantry units.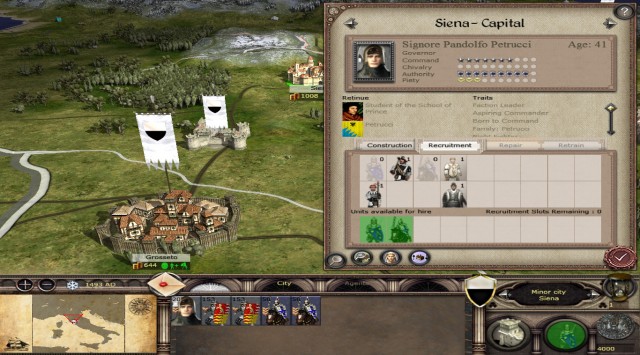 So what happens in the next turn, after the units are fully recruited, is you will receive an event which informs you about the exceeding of your funds.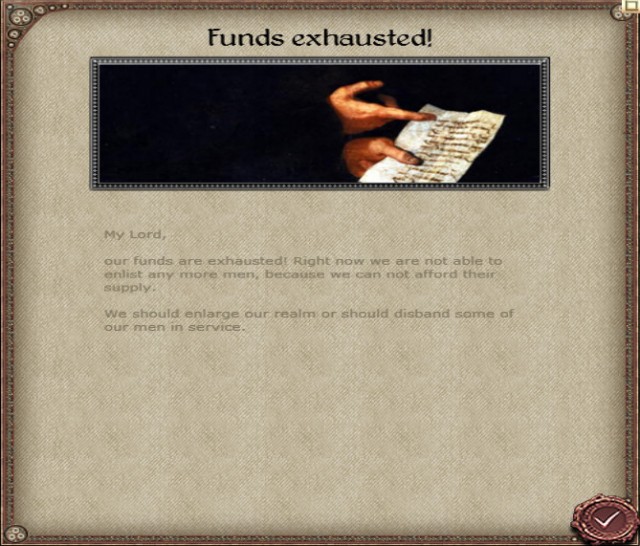 Looking at your recruitment queue, no units are available.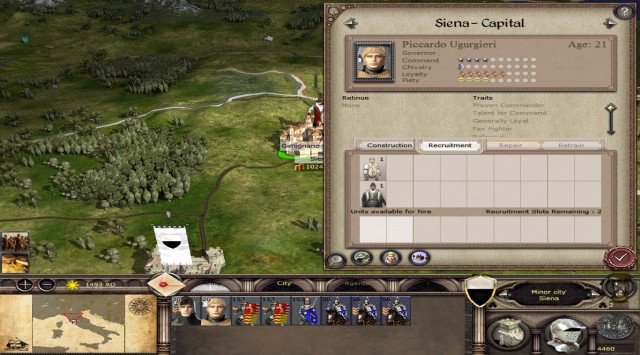 To make some space we disband some of our units again and see what happens.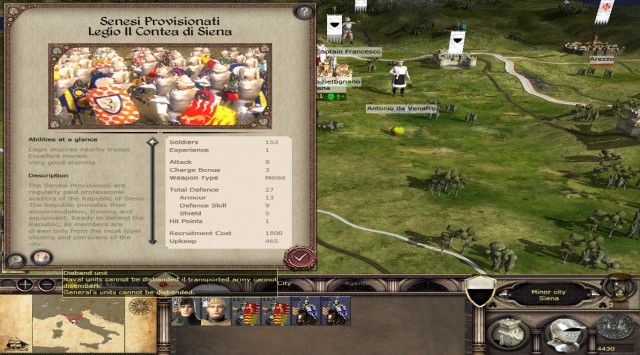 At the start of the next turn we'll get the message that our funds are sufficient again.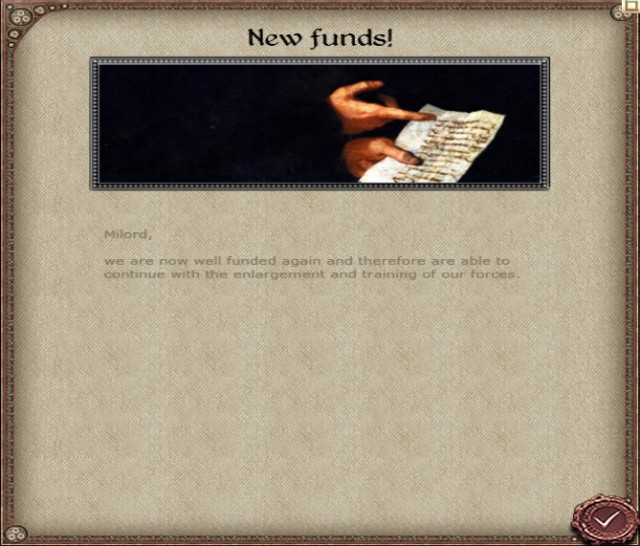 As you can see the recruitment slots are available once more.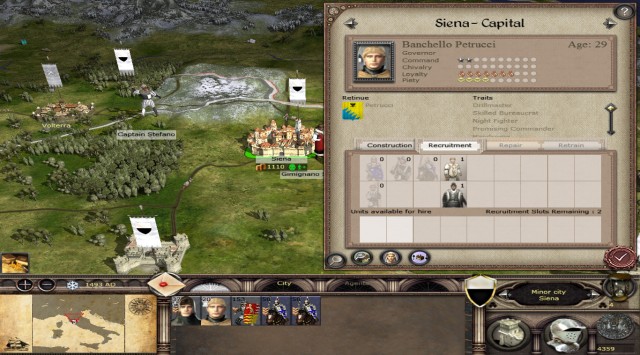 This feature is going to be applied to all factions available to the player.

Gameplay impact:
Since now you need to be more careful about your recruiting strategy, mercenaries seem to be the right option and yes they are! Mercenaries or any spawned condottiere will not be taken into account of the script. So in case you are a minor Italian power facing a war you should strengthen your armies with several mercenaries. The richer you are, the more you can afford of course ;)
That said, I hope you enjoyed this preview!
Let us know what you think and leave a comment below!
Like us on Facebook!
Follow us on Twitter!
Your Ned