As the release of the long anticipated and unimaginatively named The Nameless Mod approaches, we've finally started to put the finishing touches on a project that has been our obsession for the last seven years. One of the most unique aspects of the TNM release will be the option to have the mod delivered to your door on a snappy, extremely sexy DVD! We have striven in every way to produce a mod that is just as professional and exciting as anything that you might refer to as a 'real' game.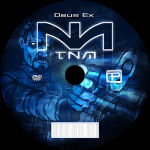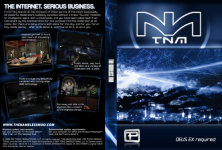 Cost of the disk will simply be the replication fee and shipping. Total cost will be less than $10 total to anywhere in the world; a nice treat for those that like a physical object in their hands, just can't be bothered with the 800mb download, or just enjoying admiring fantastic art. Of course the mod will still be available as a free download, including an iso image of the disk and all the associated artwork!
Keep an eye out for a few other interesting tidbits as we approach release, including an interview with Noesis Interactive!