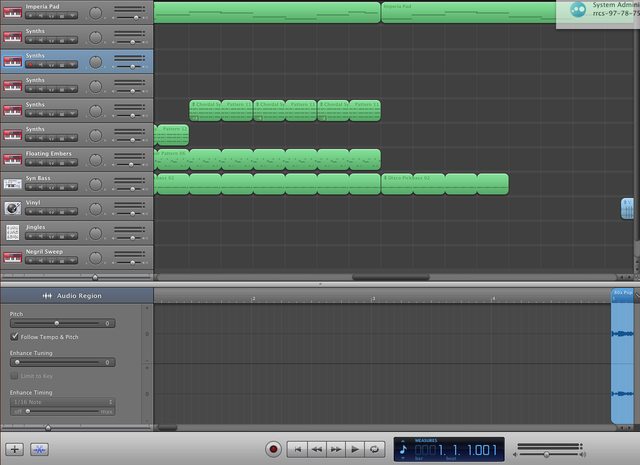 This is what me rediscovering music looks like. I started messing around with Garage Band again (again as in, I learned me some things) and discovered I have the ability to produce something that sounds like what my ears register as a song. A quite fitting song too, if I do say myself, and it just so happens to be the Theme Song to Radiant Escape.
What I've done is I've posted the background story to our game in the forum. It's really not too hard to find and if you are willing to make the effort, I am more than sure that you'll stumble upon it. Here's the fun part: I want you to use information in the story to fill in the blank of a url, so you can listen to a snippet of the Theme Song, before anyone else in the world!
Read the story, and answer this question (lowercase, two words, no spaces, add http:// to the beginning of it):
Where are Flux and Fara working in the story?
dl.dropbox.com/u/7088084/_____________.mp3
I really hope you enjoy this sample of the Theme Song and our story and that you continue to watch us for the latest updates! I guess now would be the perfect time to let you all know that we are planning on releasing an art-asset demo before the Unity Contest deadline. I'd give you more information, but I don't want to not live up to any promises, so I won't be making any.
Lastly, I wanted to show off a in-engine sample of how our virtual environments will look in the game: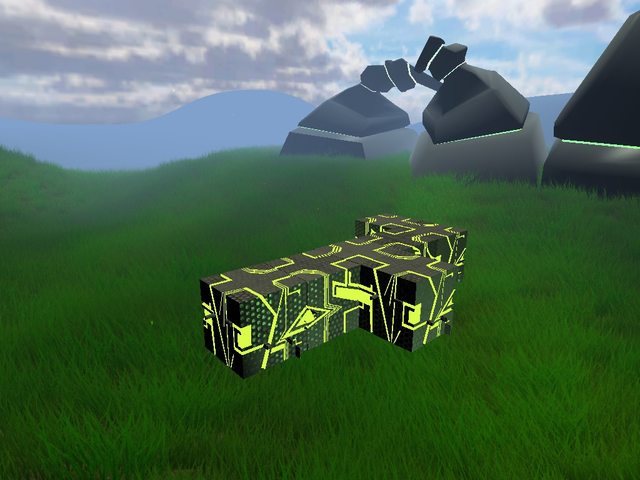 There will be different environments for each area. You should be seeing this in that demo I mentioned, if we are able to deliver it in time.
-Seraphim