Hey people here is my latest update.
I will start with the latest images that have been places since the last update. If you want more information on them, click the image and read the description! Thanks.
First the latest bunch of weapons since the last update.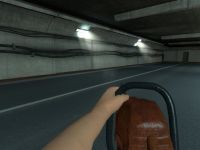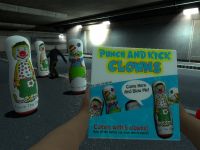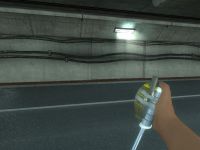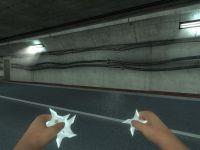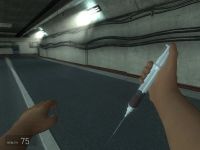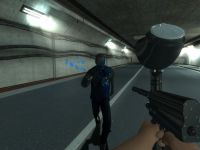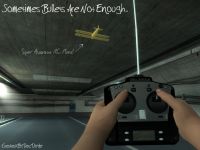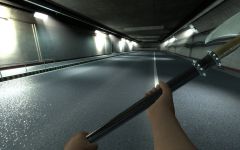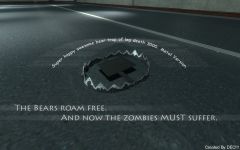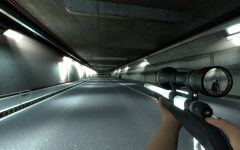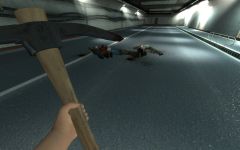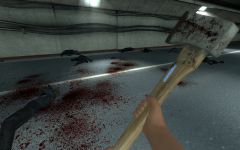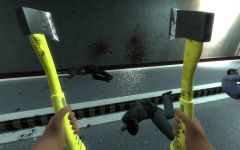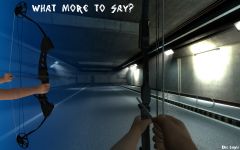 And the whole lot! :D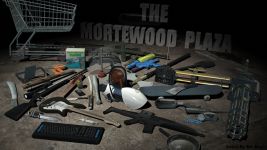 And here is just the latest other content that doesn't fit under the weapons section: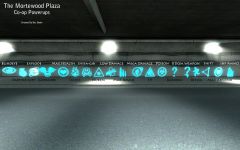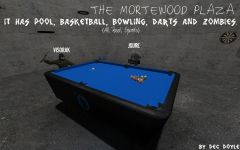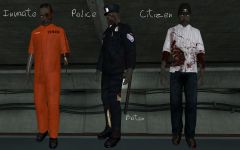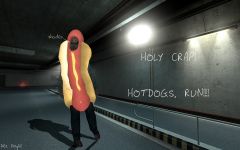 And here is my latest mini video:

This next section i am very happy with. Special thanks to LPFreak for getting me this image, informing me about it and doing the French to English translation. This is an article about The Morteood Plaza in the french gaming magazine called PCJeux.
The Mortewood Plaza
(Living) Dead for ever.
In spite of the smell of their rotting flesh, zombies have never been as apprecieted as now by the community of modders... In the role of a victim, ofcourse! More a "Dead Rising"-like then a second Left 4 Dead, The Mortewood Plaza also proposes to finish of a zombie-invasion in a giantic Commercial Center. Inspired by Capcom's surival-horror game, this mod made for Half-Life 2 will offer about 80 weapons to kill on your one hordes of stumbling and stinking creatures. There is an not very original military arsenal with a mini-gun, a gun and a submachine gun, but you'll also be able to sends this creatures back to hell with a surprising amount of death-bringers! Destroy their infected heads with a keyboard or a frying pan, and amuse yourself by cutting them into pieces with the help of a katana or a chain saw. If the solo campaign of the gameis very rich with twenty overpopulated environnements, this mod will also propose 6 other gametypes you can play on your own, and a cooperative mode we're waiting for with very bit of patience! To congratulate you with your work, there will be achievements to unlock, but also new weapons and secrets places to be found. Even if te graphics aren't always the best ones you can imagine, The Mortewood Plaza is going to be something we won't forget soon. This mod promising to be very gore and to have a high fun-rate, there exists no doute it will make you want to play Dead Rising 2.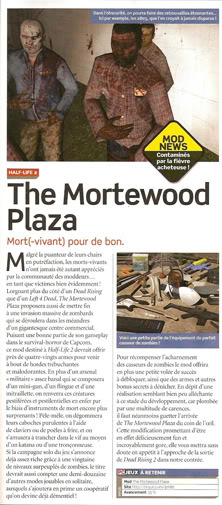 Thanks everyone and i hope you enjoyed this little status update!
Also please check out:
The Mortewood Plaza Fans Steam Group
Dec's Youtube Profile
Dec's Moddb Profile
Or you can add me on Steam if you have any NON-stupid questions/suggestions.
"decisruler" or on here
Thanks everyone! :)