New Radio and Receiver assets
When we initially made the radio the player would use to call Miles, we hacked together a few brushes and patches to create something reminiscent of a communication device and a console. While it served its purpose just fine, we felt that an item this important should have higher quality assets. The following two renders and screenshot show the final product.

Subtitles
If you look closely at the screenshot above you will see that Phobos now has subtitles. These can be turned on and off in the settings menu as well as via a console command. So far we only have english subtitles, but hope to support more languages over time.

If you want to help us translate all dialogue in Doom 3: Phobos, you should message us here or by email (infoteamfuture@gmail.com). We do not at this point know which languages to support, but we imagine something along these lines.
Spanish
German
Italian
French
Russian
FCE Key + reader
In Episode 3 you will visit FCE occupied areas and facilities. For this we have created a custom key-card reader together with key-cards. Expect to use these to get further into the FCE complex.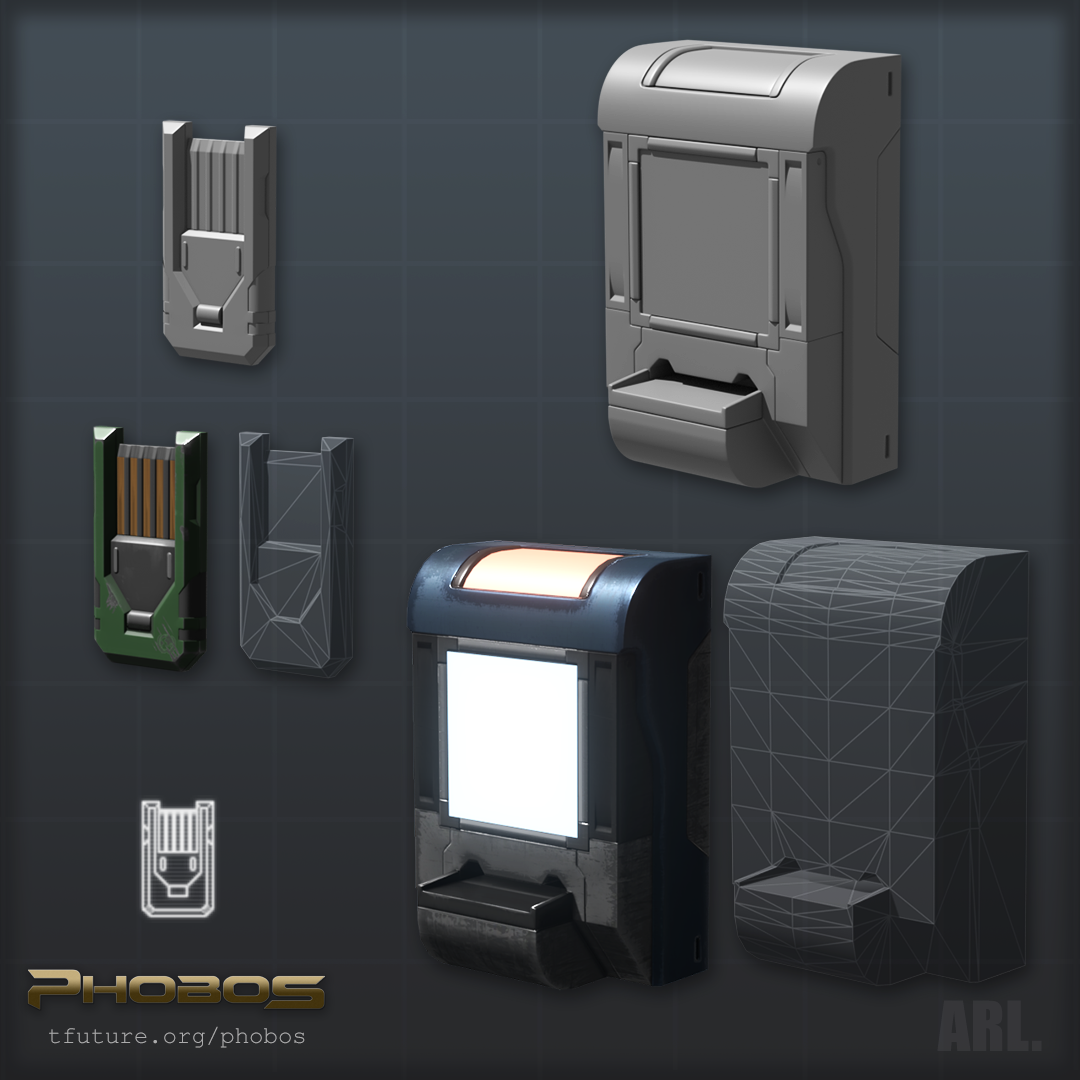 New visual look of the click items
We updated the look and feel of our interaction buttons. These used to consist of floating yellow text. They are now a lot easier to see in the world and the button now has an icon that signifies the nature of its usage. Among others a looking glass for inspection, a wrench for utility or a speech bubble for internal reactions or external communication.

Some buttons will now be disabled instead of hidden; for instance when two different buttons both trigger voiceovers, so we can only trigger one at a time.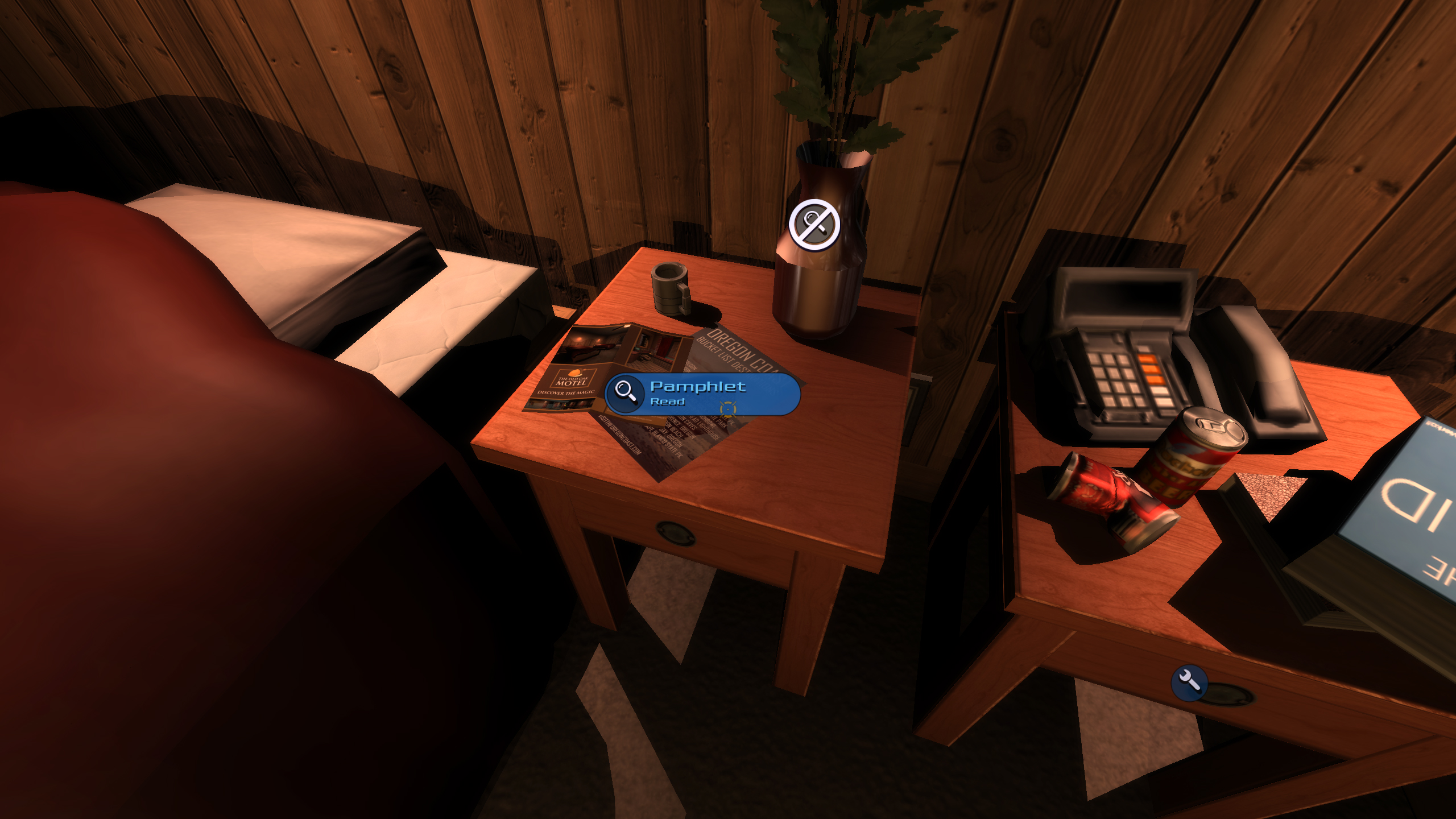 Voice acting and script
The script for Episode 3 is nearing finalization and soon we will be reaching out to the voice actors. We have already received the very first lines. Exciting times! This being the third episode and ultimately third act of the story, we have some new challenges to work out and it has been a very interesting and giving process. This is where you start to cash in on some of the set up you've done - both in terms of the story and the characters, but also in terms of location, puzzles and action set pieces.
Number of levels
We earlier reported that Episode 3 would have 7 new levels. On a factual level, the episode now has 8 levels on a file basis, but we of course use the term 'level' somewhat loosely. This brings the tally to 19 which is a fact we can only be truly proud of. Keep in mind that Doom 3 had 27, but those levels were much smaller.

We appreciate all the nice reviews we have received. If you haven't already, please leave a review and a comment. It means a lot to us.
Thank you and take care!