Some Backstory
Who ever said that game development was an easy job was trying to make it sound short and sweet. In all honesty game development has its highs and lows for everyone, but if it is what you enjoy then its not really all that hard for you. Here at Empty Square Entertainment, out dev team is a dedicated group of people who love to do what we do. Its not a job, its a passion that we all share mutually.
War Zone : 4 Fronts has been in development for the better part of a year with different titles, genres, and styles that have come and gone. It took a while but we finally settled on a WWII era game that stays true to the authentic history that is World War II. The choice was fairly easy as we all miss the WWII era of FPS's.
The Long Road Ahead
Development on the game has begun with the modeling and map creation. Right now our focus in on a Closed Alpha that we are aiming to release holiday this year. We only have a few assets modeled like the M1A1 Thompson, and the German V2 Rocket with many more being worked on now. The Alpha will showcase the Battle of Bastogne (A Campaign Mission), and the Battle of Midway (Multiplayer Map).
Areas of Focus
Our main focus is to create the models and the maps for the Alpha.
Map and Gameplay
To give the player the sense of a authentic battle we had to rethink the way most FPSs are made. We threw out the linear follow the path and get to the objective formula and created a open dynamic objective based gameplay style. Lets use the Battle of Bastogne as an example. Below is a map of the area...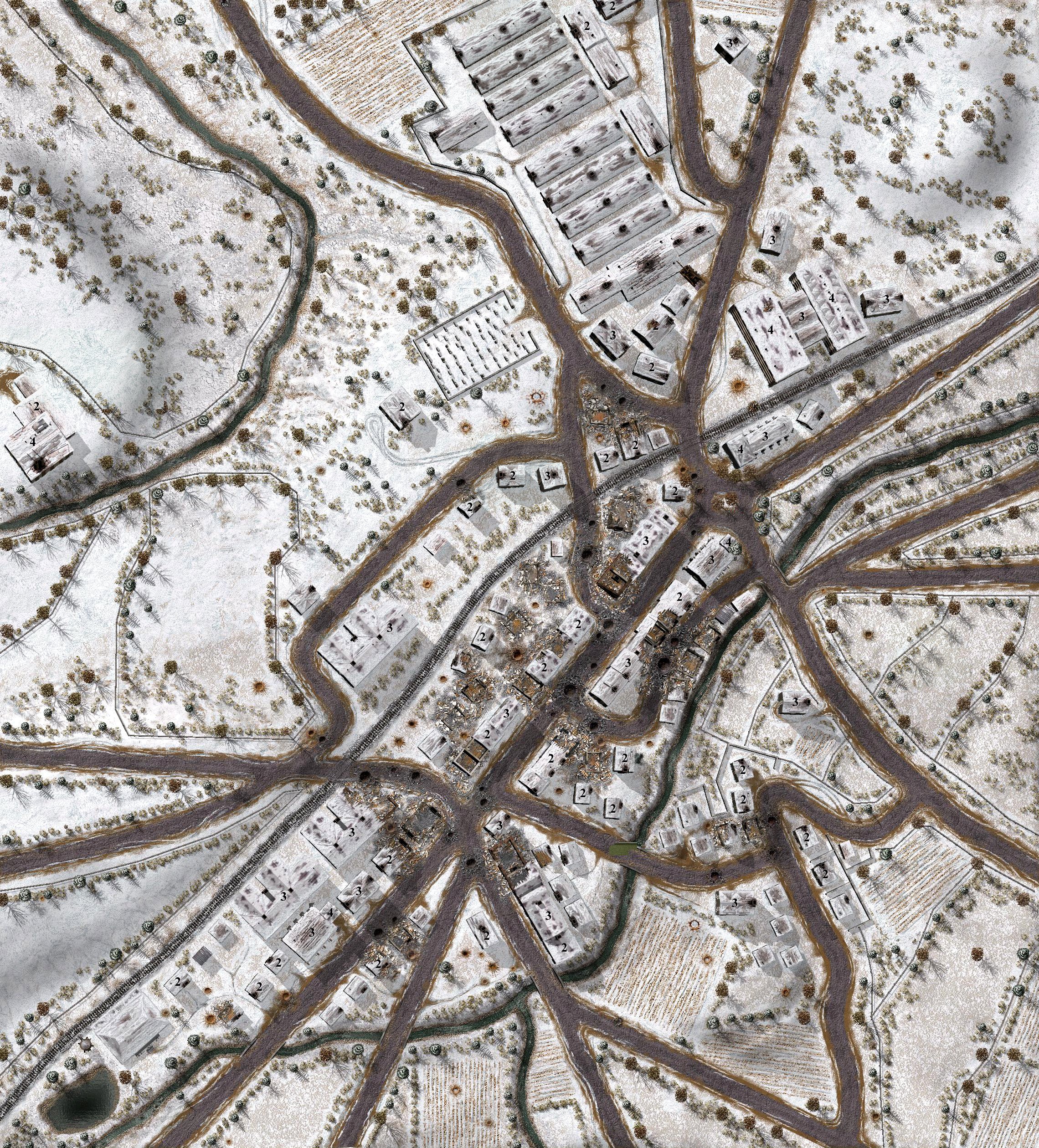 Traditional FPSs would just have the player go down the main road through the center of town and then have a shoot out in a crossroads or in two buildings across the street from each other. We threw that out. Everything you see in the photo above will be playable area. Every building will be dynamic and destructible as well as the landscape. So if a mortar shell hits a building or the road, expect dust, dirt and snow to go flying and a crater to appear.
Weaponry and Vehicles
The weaponry and vehicles are key to making the game authentic. You can have a soldier with an M416 running around. Each battle will have the weapons and vehicles that where used during that battle. The weapons will be created in fine detail and be as close to the originals as possible. Firing rate, fire power, bullet speed, weapon weight, etc. Same thing for the vehicles, vehicle weight, speed, load out, etc.
We will save the soldiers for another news update but until then we hope you enjoy this post along with the new and upcoming screens of progress!
All The Best
Evean Land - C.E.O. of Empty Square Entertainment