Standby.....
Command Activated
Opening Battlefield Control.....
Battle Control Exstabished
Verify General Name.....
SmasherJackson, Secondary United Nations Command
Verification Complete
Opening News Files:
Reports have been confermed that a new Liberation Front is arising in Eastern Asia, They have no Military Connection with the US Ranger Corps, China's Peoples Liberation Army or Either the Global Liberation Army. The new faction, called The Cult of Liberation has arisen and is taking back their homeland by storm from the GLA Terrorists in Central Asia & Europe, the army is consisting of Military Weapons Purchased from American & Chinese Military Vehicle & Weapon Contractors while other vehicles have been recovered from Scrap Yards accross Europe and Asia. The Multi-Million Dollar Corporation Evans Military Tank & Vehicle Inc. has confermed records of Cult Members purchasing over 500 M5A3 Leopard Tanks in a Black/Greyish Colour and shipped to bases accross the world to help them retake their homeland from the Terrorists in their name.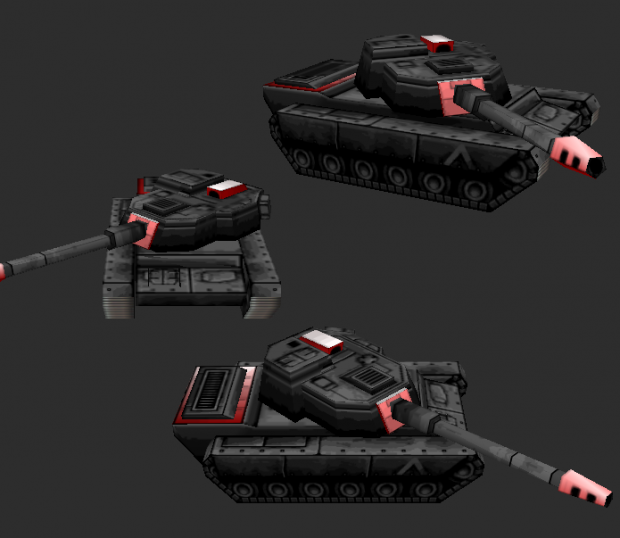 The Leopard is the Similar Tank used by the Americans during their attack on the GLA in 2021. The Cult's M5A3 Leopard Tank has 10% Additional Armour & the tank serves as the Cults MBT. Evans Military Tank & Vehicle Inc. told reporters that the Cult was on a Mission to Resecure their homeland from GLA Aggressors as the terrorism threat got worse, the official reason why they entered the war is still unknown, more updates on their reason upon entering the war is comming soon.
Russian Military Contractors have also Records that Several Tanks and Vehicles sold in Russia were also purchased from the sellers in the meantime. Several Varients were D-34 Scorpion Tanks, the similar tank used by the GLA during their genocidal campaign against China & America.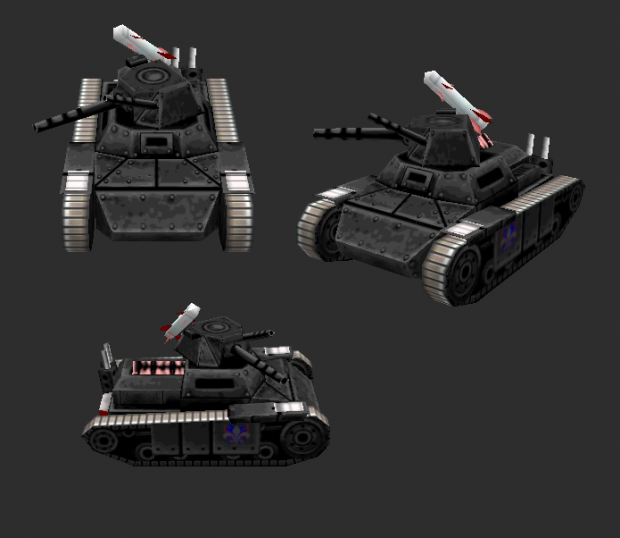 The Cult were able to acquire some D-34 Scorpions as their small-time Light Tank with the M5A3 Tanks right behind them to make them a good blow against the GLA.
Black Coloured Technicals with an additional cab on the flatbed have been appearing accross battlefields in Asia & Europe with Soliers going into the field with guns blazing, Some had some RPG Launchers or a 50.Cal Machine Gun on the top of the installed cab. The Technical was also used by the GLA on their Genocidal Campaign but somehow, the Cult managed to salvage and use the old pickup-truck hulls with a metal hatch on their flatbed converting them into transporter vans serving the Cult of Liberation. The Transport Van is a scout unit which helps them in scouting regions for enemies & searching for supplies.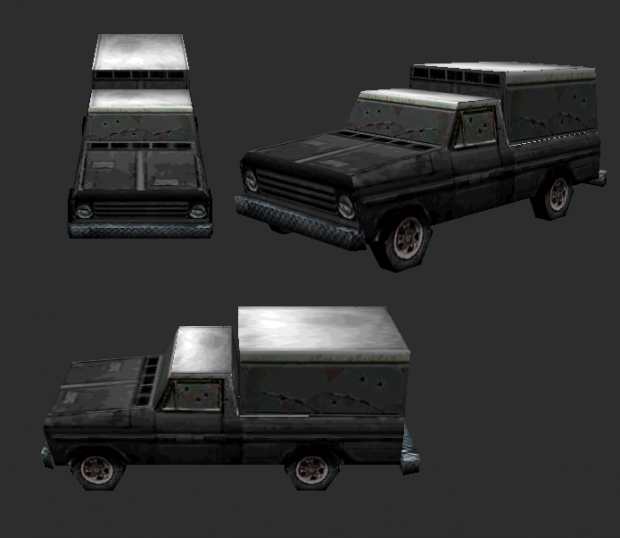 Reports have not been confermed that the Cult is either an Ally of America's Ranger Corps, China's Peoples Liberation Army or GLA Terrorist Forces but it seems that they are preparing an army which is almost the size the China's Peoples Liberation Army full of Volenteers and war-torn families which want the GLA to be demolished forever. No other News on them is Confermed at this time, stay tuned for more updates on the field General.
Closing News Files.....
End Transmission.
Battlecontrol Terminated
Signing Off