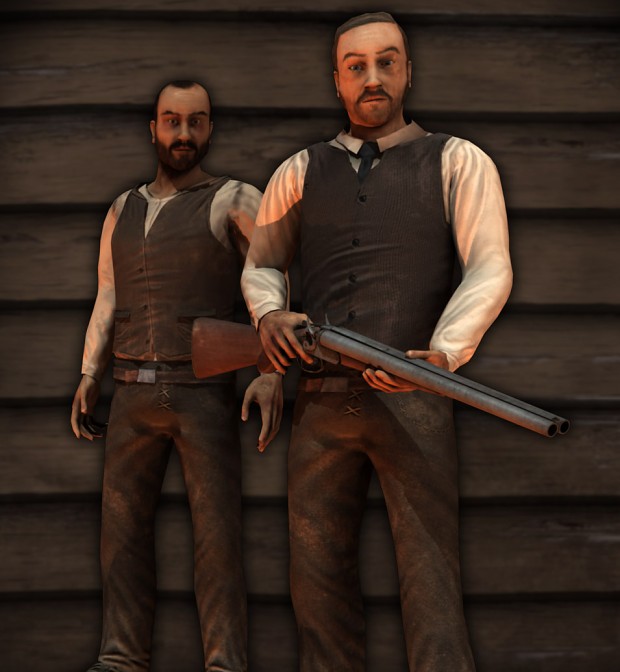 It's been a very long and stressful past 8 months developing The Lawless but we have finally got to a stage where we can very confidently see the light at the end of the tunnel.
A lot have people have covered the subject, but the pros and cons of working in such a small team were never that apparent to me before we embarked on this project. The pros are definitely that gameplay and story and theme don't get overloaded with too many people offering in their suggestions, and we don't end up arguing over different visions. It's hard to have a vision of something you want to create, its even harder to have someone else share that same vision, and if you're doing it to a large team its even harder!
The cons are that each person's role is much more intensive. I am the artist behind The Lawless, and most of the 8 months of development were spent experimenting and learning new things to help the project. Especially in the areas of Character Rigging!
Anyway, some of the notable things we have accomplished in the last few weeks:
Menu system and functionality finalized
The Training level has been completed
The first level is almost completed
Characters have been rigged and animation has started
Hardcore mode has been integrated
Work on The Lawless Online (website) has started
The Lawless Online is a website counterpart that is being created to be integrated with both The Lawless app and The Lawless Online which is a Role Playing Strategy game set in the world of The Lawless that will be developed for PC. From the website you will eventually be able to build character profiles and team profiles and these profiles will be integrated with the App and PC game. Scores, stats and experience you earn from playing both the games will be stored on your online account.
Voice work and scripts are being developed
Thanks for reading, and we'll let you know when the first launch version of the website is ready for you guys to check out.