Game development schedule: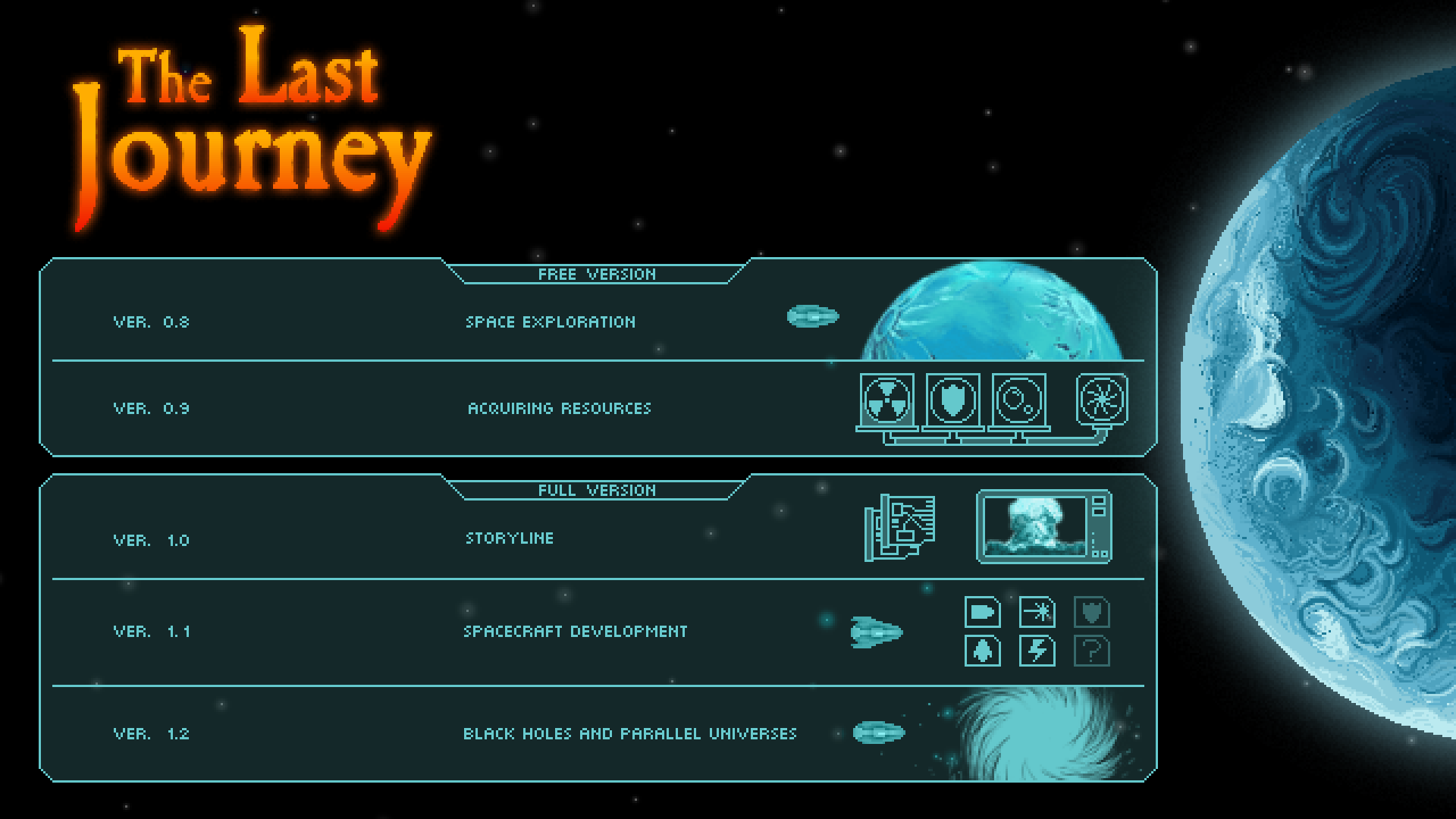 (click to enlarge)
The dates:
Alpha 0.8 - Done!
Alpha 0.9 - Done!
Ver. 1.0 - January 2015
Ver. 1.1 - March 2015
Ver. 1.2 - June 2015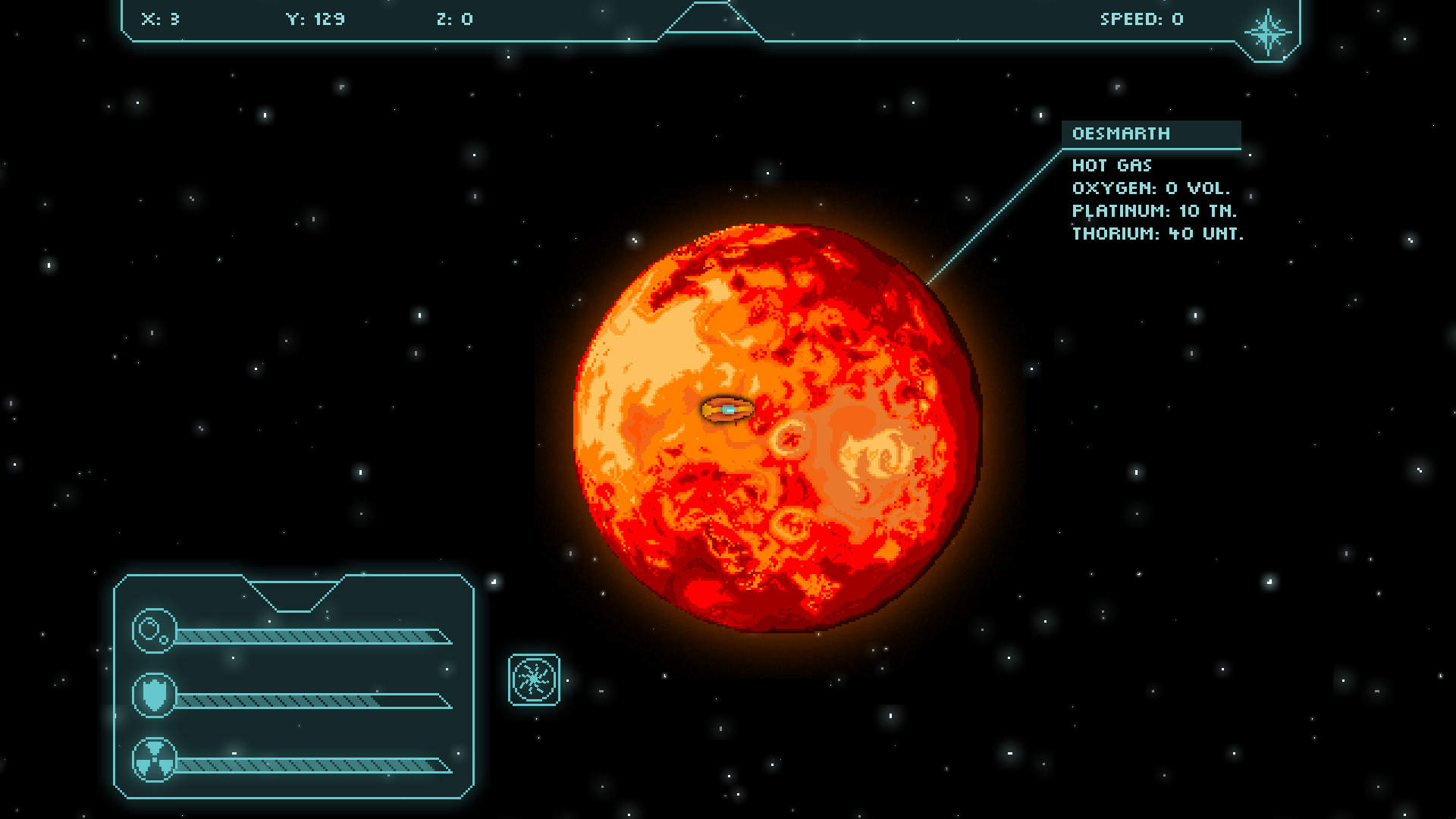 About the game:
The Last Journey is an exploration game in which you travel the universe to find a new planet suitable for mankind to live on after the Earth was destroyed in a nuclear war. The game will be released as an Alpha and will be developed with community feedback.