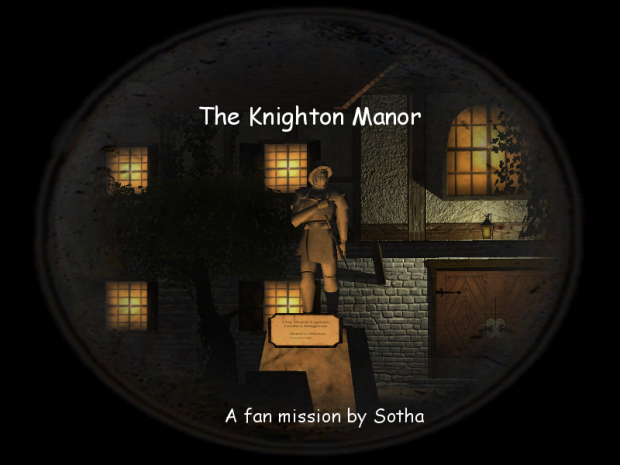 Briefing:
Few weeks ago my fence heard a rumour about a particularily valuable scepter that was awarded for meritous service to a city watch captain named Godfrey Knighton.
The captain's scepter is told to be of solid gold, with ornate jewels and diamonds, in other words valuable materials which we could break and sell separately without drawing too much attention to ourselves.
Last few days I've been monitoring the good captain's luxurious manor, which is located just north of the City gates; an easy place to sneak in during the dark of night.
The manor security seems lax: an archer by the main door, few guards patrolling the grounds and a couple of servants.
It shouldn't be difficult for me to sneak in undetected, grab the scepter and other loose valuables and get out unnoticed.
It is getting dark, I'll make my move as soon as darkness falls. This is going to be a rather simple night, with the exception of better than normal booty..
The mission was created by me, Sotha and I wish to thank Bikerdude, Ungoliant and Xarg for playtesting. An enormous thanks goes also to the fine people who created TDM and are still working hard, bringing it ever closer to perfection. Thanks also to the community for helping with my mapping efforts.
Download available from our Fan Missions wiki page (below):
Please visit the forums at www.thedarkmod.com for additional discussion with the mission author.