It's been so long since I played Homeworld 1 but I remember playing the campaign... and getting to the Garden of Kadesh.
I fell in love right away. The kadeshi were wonderful. Religious fanatics. Deadly. Sleek. Elegant. Scary... the perfect enemy. I was devestated to find out I couldn't play them.
So, when I began modding Homeworld 2 I dreamed of adding the Kadeshi in as a playable race. Only... I couldn't model. Now, 7 years after first modding Homeworld 2 I can model and texture to some extent. The result? I can make a dream come true. A dream I think is shared by many fans of the original Homeworld series: The Kadeshi are back and better than ever!
What really makes and breaks the kadeshi are their swarmers. The kadeshi fleet is essentially one big blob of madly swarming ships. They overwhelm by sheer numbers and percision.
The kadeshi mentality is: build build build, harvest, harvest, harvest and when the moment has come throw everything into battle for one allmighty punch that can not be stopped.
The Kadeshi faction system allows you to customize your fleet a little too, decide what ships you want to focus on ect. My goal there was to open up gameplay so every time you play you can try something a little different without giving you too many options either.
Of course there's a twist too. After going from initiate to believer to fanatic you are given a fundamental choice in faith: Will you venerate the Garden of Kadesh above all else or will you choose another God to lead you in battle?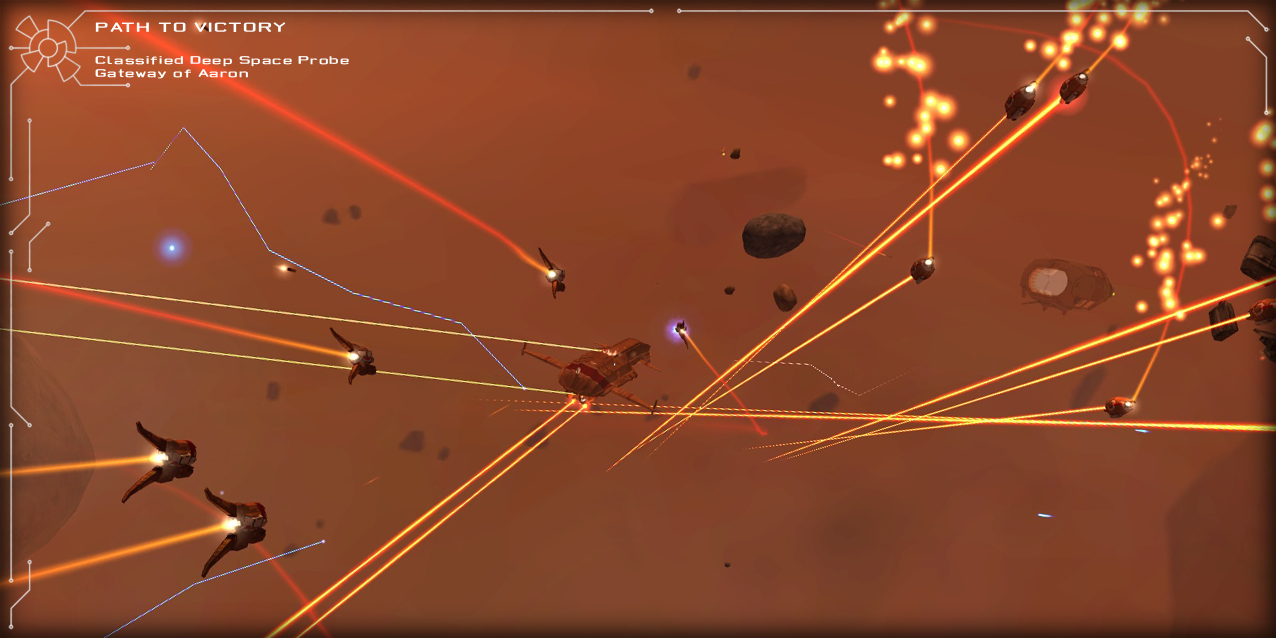 Just choose wisely. Defying a god in favor of another can be a dangerous thing...