---
Ever wanted to be part of a mod team but didn't think you had the skill or talent. Well this could be the opportunity you have been waiting for!!
STARGATE INVASION is inviting you to become a part of Stargate history. So if you think you can't model? Or you don't have the money to buy 3D modelling software or time to learn how to use it? But you have some great ideas then this is the competition for you.
We are looking for some great station or ship designs and in return the winner will get their design created and textured by our team and placed in the Stargate Invasion mod.
We are not asking for your designs to be 3D renders but if you are sitting on the bus one day or at the bar and an idea pops into your head jot it down on the nearest envelope, napkin or scrap of paper and send it in to us by the deadline!
So if you would like to take part and get your ideas seen by the world then get jotting . . .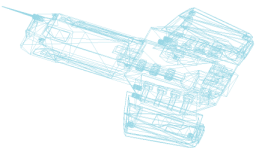 It's your chance to help make a great Stargate mod AWESOME!
All models need to be of (Wraith - Asgard - Goa'uld) design
Entries must be received by Midnight - 24th December
please send all entries to stargateinvasion@live.com
---

PLEASE VOTE FOR US TO MAKE US THE TOP MOD OF 2010!!