Hi everyone! I haven't posted any news lately but that's because I was so busy improving the chase scene for 'The Hunt for Slenderman. In the third installment of the series of development progresses I'm going to share a couple of screenshots and provide more info on the development so far in the game.
Firstly, I added an intro to the chase scene. Before being hunt by Slenderman, the game expresses narrative dialogues of the player's thoughts. The end of the dialogue leads to the chase scene.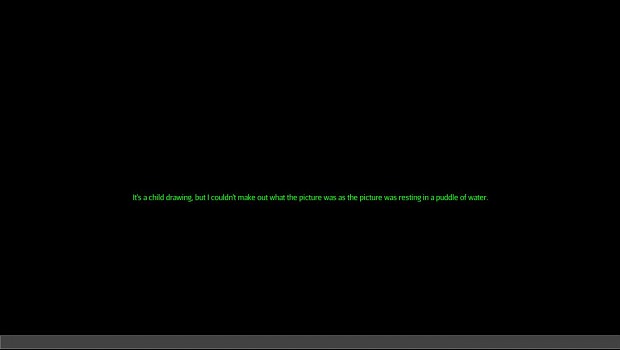 Dialogue example #1
At some point the dialogue changes to a blue color, which of course indicates that the players is actually talking, and in this case yelling at what he thought was a girl that was missing. The green color expresses 'thoughts' of the player.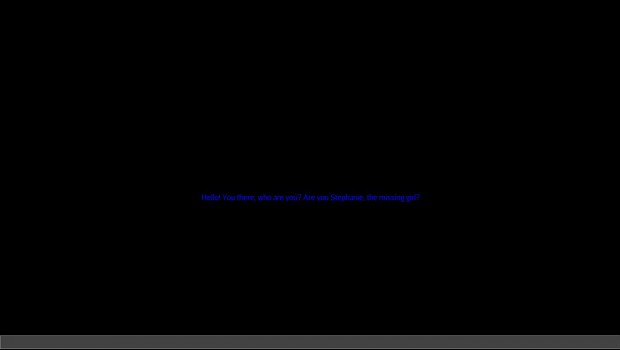 Dialogue example #2
Below is the list of different colors that relates to certain text or speech in the game:
The

blue

color indicates the protagonist speech: '

How are you doing

?'
The

yellow

color indicates a different character's speech: '

John: I'm doing good

.'
The

green

color indicates the protagonists thoughts: '

Hmmm, there is a piece of paper lying on the ground

'
The

gray

color indicates that the player has interacted with an object: '

You picked up the piece of paper

'
The

red

color indicates that Slender is hunting you, which also indicates your surroundings that will help you get away from Slender: '

There is a room right next to me, I can hide in here but Slender might choose to go in here too

'.
For more info, visit this news post: Indiedb.com
I also added more choices for the player when facing Slender man but there still improvements I need to make. At the moment, it randomizes the surroundings but I actually want to add a 'decision tree' feature in the chase scene that will allow better choices and each choice will have better benefits and consequences.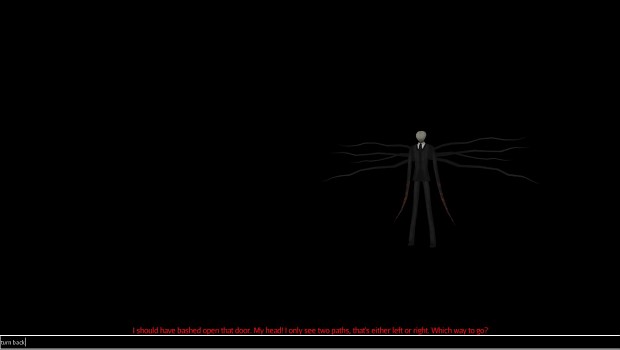 Slender chase scene.
So far I've only worked on the chase scene, improving it each and every day. And after I feel that it's finished, I will upload an 'Alpha demo' of the game for you all to test out the game to see if it works on your computer or notebook.
If you have any questions or suggestions, feel free to post it in the comment section or send me a private message.
Happy Halloween everyone!