Here are the first few character animations for Joe the guinea pig.
Joe Running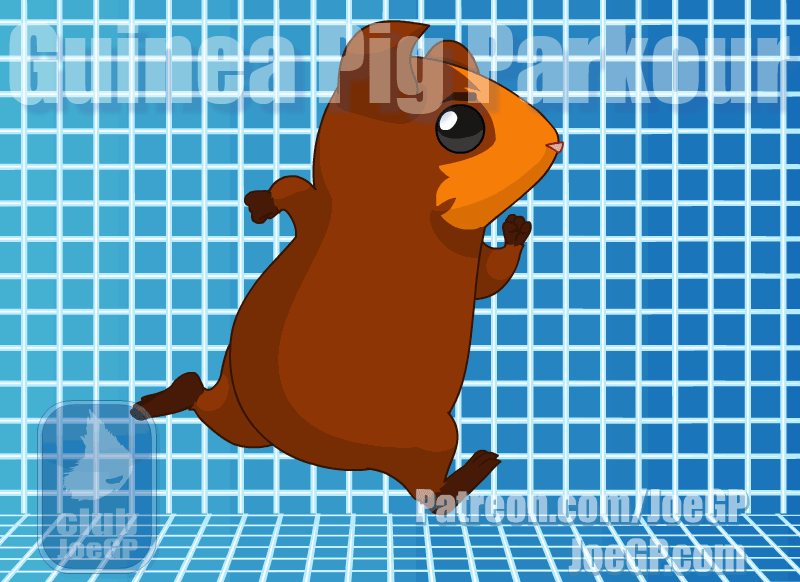 Joe Jumping/Landing

Joe Performing a "Vault," the first of many parkour moves

This is the animation that will play if you fail to perform the vault correctly.

Finally, here is a very simple demonstration of the engine completed thus far, with temporary backgrounds to show parallax movement.
Support the development of this game, and get access to pre-alpha game testing, when you become a supporter on Patreon.