We are pleased to give you all an early look at the atmosphere, visual style and a piece of the narrative.
Go ahead and try it out now. In this demo you can play the stripclub level and meet one of the bosses. Play alone or battle together with a friend in the multiplayer mode.
Use the keyboard or feel free to hook up a controller to control your character and blast your way through a horde of zombies. The Demo is currently available for Windows and Mac HERE.
suggestions and comments are welcome.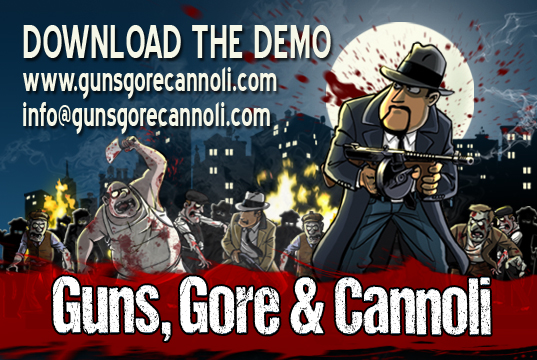 We also launched a Kickstarter campaign last week. With your support and a bigger budget we'll be able to go the extra mile, and accomplish our full vision for the game, as fantastic as it deserves to be. So feel free to back our project!