It's hard to pinpoint when the development process for Mars Base started. I probably spent 3 month just juggling the basic game idea around in my head. I always use this to filter out the good ideas from the bad as I just forget about the bad ones!
My best guess would be that the decision to stick to the *Mars Base* idea was made about 4 month ago.
At that time the game was going to be about constructing an Outpost on the Moon. The problem was that I could not create a realistic moon terrain and the lighting conditions on the Moon are weird.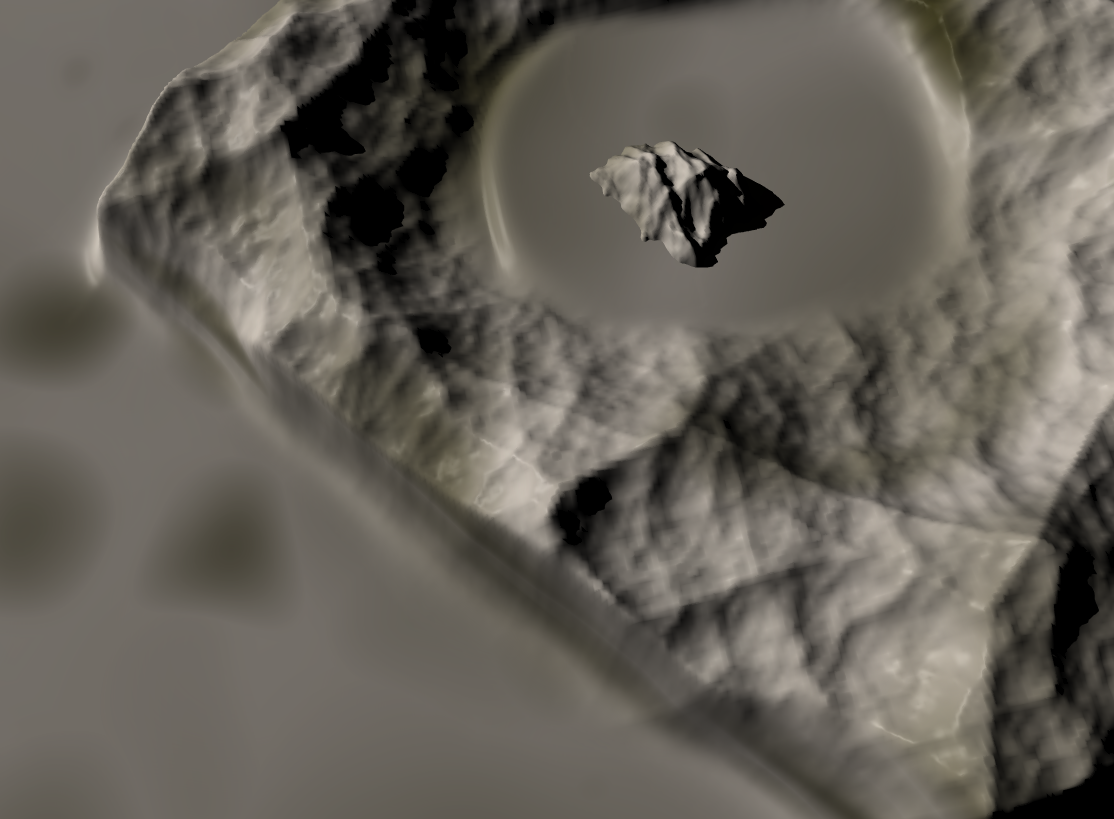 Does this look like the moon to you?? NO? Then that's why the game is called Mars Base.
With that set I went on to set the core features for the game:
-Controls that work well on Touch devices!
-At least 50 building sites available to the player.
-About 20 building types.
-A system for disasters and disaster prevention: hospital, police station...
-Building Upgrades
-A dynamic population system that is affected by all these elements.
I knew that the development time limit for this game would be 3 months from this point and thought those features were quite reasonable.
If you play the game today I think you will agree that I stand corrected now. However first of all the low poly models for the buildings had to be created and textured. That went surprisingly well and in 3DS Max they were looking good: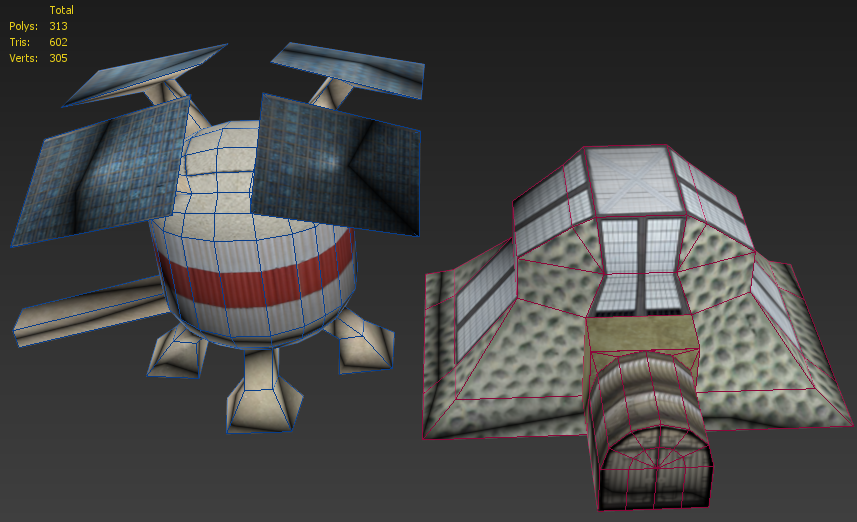 I had just finished my second year in a BA Game Design course so I knew how to use Unreal Development Kit quite well... or at least so I thought.
However when I tested my game models on mobile devices they looked quite ugly. After two weeks or so I finally got them all to look quite decent as I kept working around the limitations of my iPod Touch 4 Hardware.
Implementing the actual game mechanics was the hardest part. Most of the time I ended up using Kismet which is easier to handle. Also UDK licensees only have access to UnrealScript in addition to that and it will be depreciated for UE4...
Mars Base currently runs on a Kismet Script with 4200(!) Nodes. To offer some reference a typical mobile game level would have more like 400 Nodes. I wasn't going to publish this number as it is an embarrassingly bloated script.
However it turns out that this wasn't really my fault as there was a functionality missing from one node type which made it necessary to have about 7x more nodes.
Fortunately only a small part (200 nodes maybe?) of the script is called during any given frame so it runs smoothly nevertheless. An exception from that is when the game is saved which is why it freezes briefly.
In general it is fair to say that the Unreal Engine 3 has been created to make shooters and if you don't it will resist and break and be generally mean to you. Needless to say the more skilled you are in using it the less this will happen. However it will still happen A LOT more than if you just make a damn shooter already.
After many testing sessions Mars Base reached a state that could be safely released to the public.
I created 1GB of data for the game and 10GB for the trailer but ultimately decided to just publish this short teaser:

The Launch process has been a very valuable experience for me but I will cover that in a separate post.
Thanks for reading this and don't forget to play the game at:
Itunes.apple.com