Right.
We plan to release a few updates of the next few weeks. Hopefully we can get some sexy in game footage of the new mass gun as well as get the website up and running.
Recently I have started writing the script for Multiverse Materials. Which is a long and grouling task. Even though I know 99% of what has to be written down. There is a huge amount of Voice acting in this mod. A huge amount. Probably almost as much as HL2 even though this game is shorter. We have some surprises I can't wait to share.
After a long conversation with my coder. We spoke about a lot of things. In the end he convinced me that making 60-70 maps by my self, might be a bit of an uphill struggle. So If anyone is interested in joining the team as another mapper, give me a message. Though I am very skeptical as I have my own vision of how everything will look like. Still, I have a lot on my plate.
Anyway that's a small portion of the activity of the last month.
So now I present to you the glorious hammer problem solver. I don't use this much as I used to. I made it to make sense of the endless nonsensical problems that appeared in hammer (as well as cheer me up when my editor crashed for the 7th time).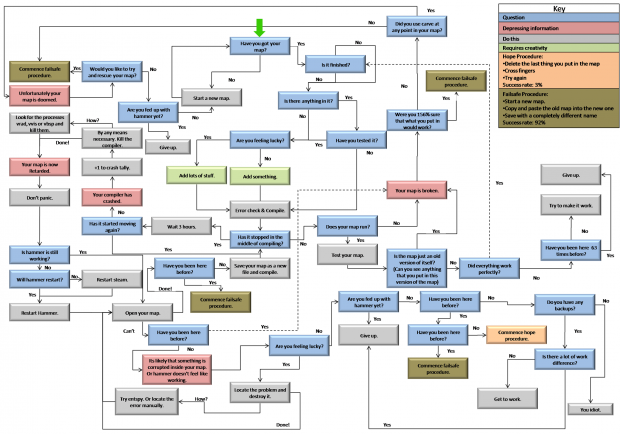 Thanks for reading.
We are still recruiting for numerous roles so take a look at my blog (until the website is up)