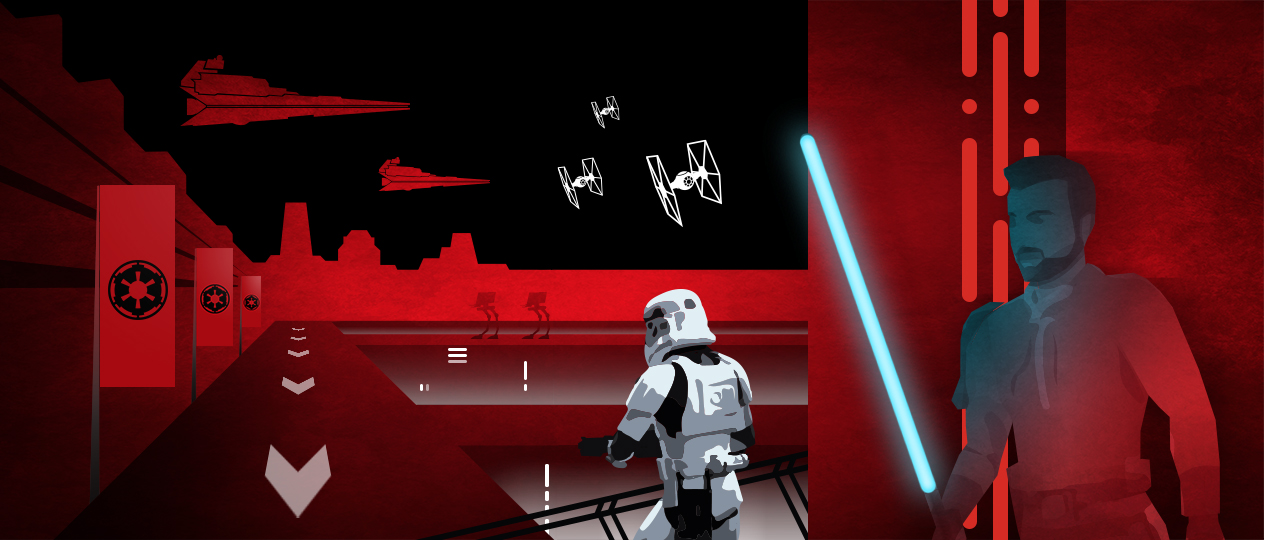 Hi, everyone! We might have been silent, but all this time we've been working on polishing the very first missions of Kyle Katarn in The Dark Pastime mod. This was perhaps the most complicated task before us, as everything was ready, when we started playing the mod the way it was. We also distributed the Chapter among some of the our friends and fans and that's when all the fun began!
While we were very careful in making the maps, and experienced lot of trouble with the JA engine, there were many glitches, that we've finally fixed with the help of our testers. Some of the bugs still remain in the mod though (we mention them in the ReadMe files, be sure to check it!).
In any case this was a very big work done. It would be impossible to complete it without our friends and families, as well as fellow fans, many of which took direct part in making The Dark Pastime, like making some models for us, or maps, or voice-acting, or simply backing up our efforts with kind words. We would like to thank everyone for their continuous support.
So here is the link below. Just remember, that this is a work of fans, without proper professional experience, but who did their best to bring this story to your attention. Don't be too harsh towards certain decisions and voice-acting. Enjoy the game and May the Force be with you!

Important note: The link contains several files, follow the Installation Instructions from DP_Install_guide.txt via the link to set the mod correctly (!!!).
Important note 2: The mod still has a few minor bugs, which due to JA specifics can't be fixed at the moment (despite all our efforts). Check ReadMe files for information and possible solutions.
Important note 3: We might change the link and update the files during these days, should we find any new bugs in the mod.