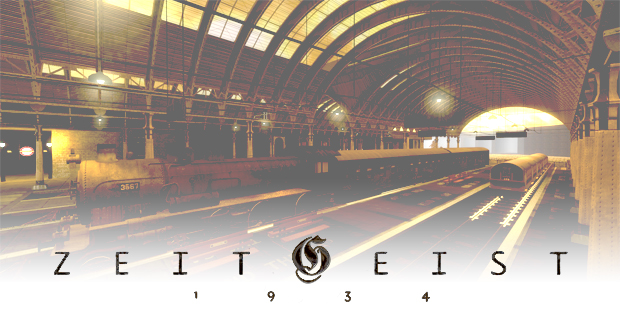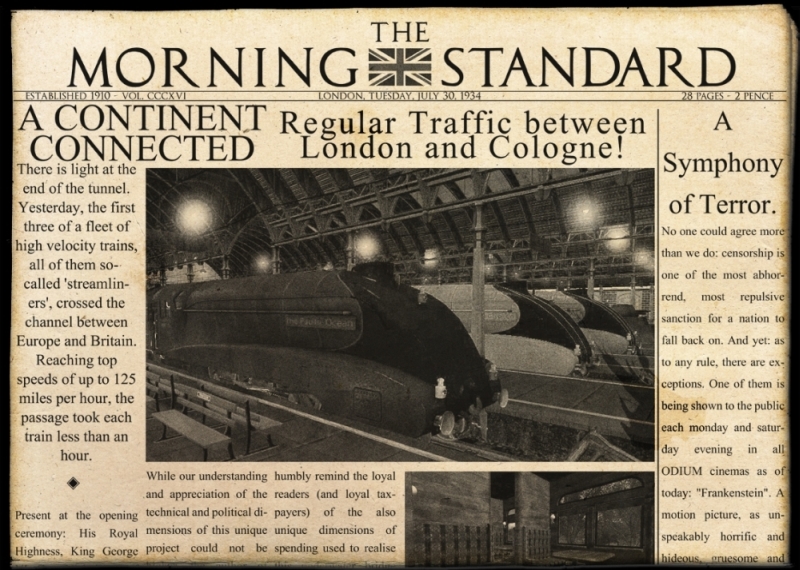 Dear friends,
first of all, we are terribly sorry for the lack of updates, and we feel that we owe you an explanation. Early in 2012, we had a very promising perspective on getting a "foot in the door" to achieve both funding and technical support for this game. Unfortunately, these plans did not work out, so we found ourselves back to square one and more or less had to start thinking and planning it all over again.
By now, the situation has improved a little, as there are alternative solutions taking shape. In the past months, we have been working on:
- code
- character models
- levels
- props
- animations
- music, and
- sound.
We're also very happy to announce that two new members have joined our team: Jamie Keen, a sound designer from the UK, and Patrick Hödl, a prop/texture artist from Austria.
You can see some of his work above, as he is the creator of the streamline locomotives shown in the newspaper.
For the next weeks, we hope to achieve another set of milestones in the development of Zeitgeist; we can't make any promises, but there is reason to believe that we can finish this project succesfully after all.
Thanks to all of you for your support and patience,
the Zeitgeist staff