Virus Bandicoot - is a 2D Platform game featuring main protagonist Crack from the Series with the same name. The game's style, it's a Indie game with pixelized-anime style. It was planned to be released in March 18th 2004. but never seen for a long time...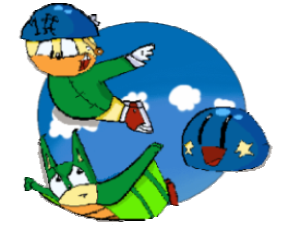 In concept for the game... Like in the previous titles, Crack can shoot, glide and attack his foes. In addition, Crack have a Anti-Virus vaccine which allows Crack attacking virus enemies and bosses. each level is split into smaller scenes and in total twenty two stages to complete. Player can also get power-ups like becoming invincible with flying, Laser-Pack Mode, and Saving checkpoints. Such we think we have to make own version of the game...
But Soon We'll gonna try on Game Maker Studio 2. If we need Programmers.