News
We're busy at work on the latest alpha build of the PC and Mac game, The Cinema Rosa. Internal testing is proceeding rapidly, with various bugs and errors found and fixed!
The next internal build is due in a week and we're excited to keep testing and experimenting with various aspects of the game, including lighting, modelling and optimisation (getting rid of any lag or performance issues).
Screenshots
We've managed to collect together various screenshots to showcase new or improved elements of the game. The following screenshots look at both the exterior and interior of the cinema and reflect our work on lighting in particular.
We're trying to establish a very classic, golden-age of Hollywood style environment, and we're always happy to receive feedback and comments, so feel free to post any below!
---
Below is a screenshot of the opening cinematic, with customers arriving at the cinema in old fashioned cars, ready for various movie screenings!
In this image, we're trying to balance the lighting to get blues, yellows and oranges shining through. Let us know what you think!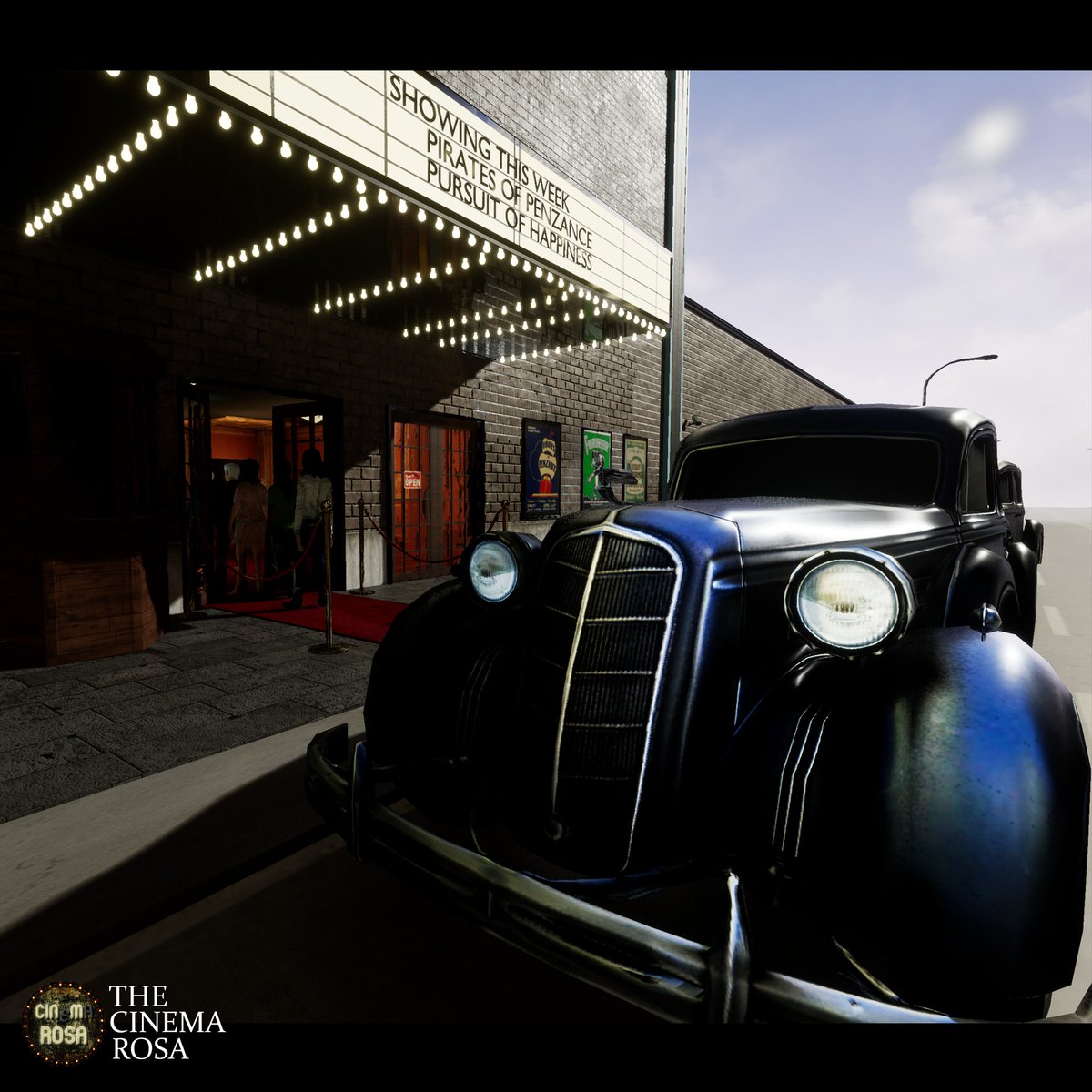 The next screenshot is of the opening doors. We're really excited to open the doors of the game for you all (metaphorically speaking) later in the year.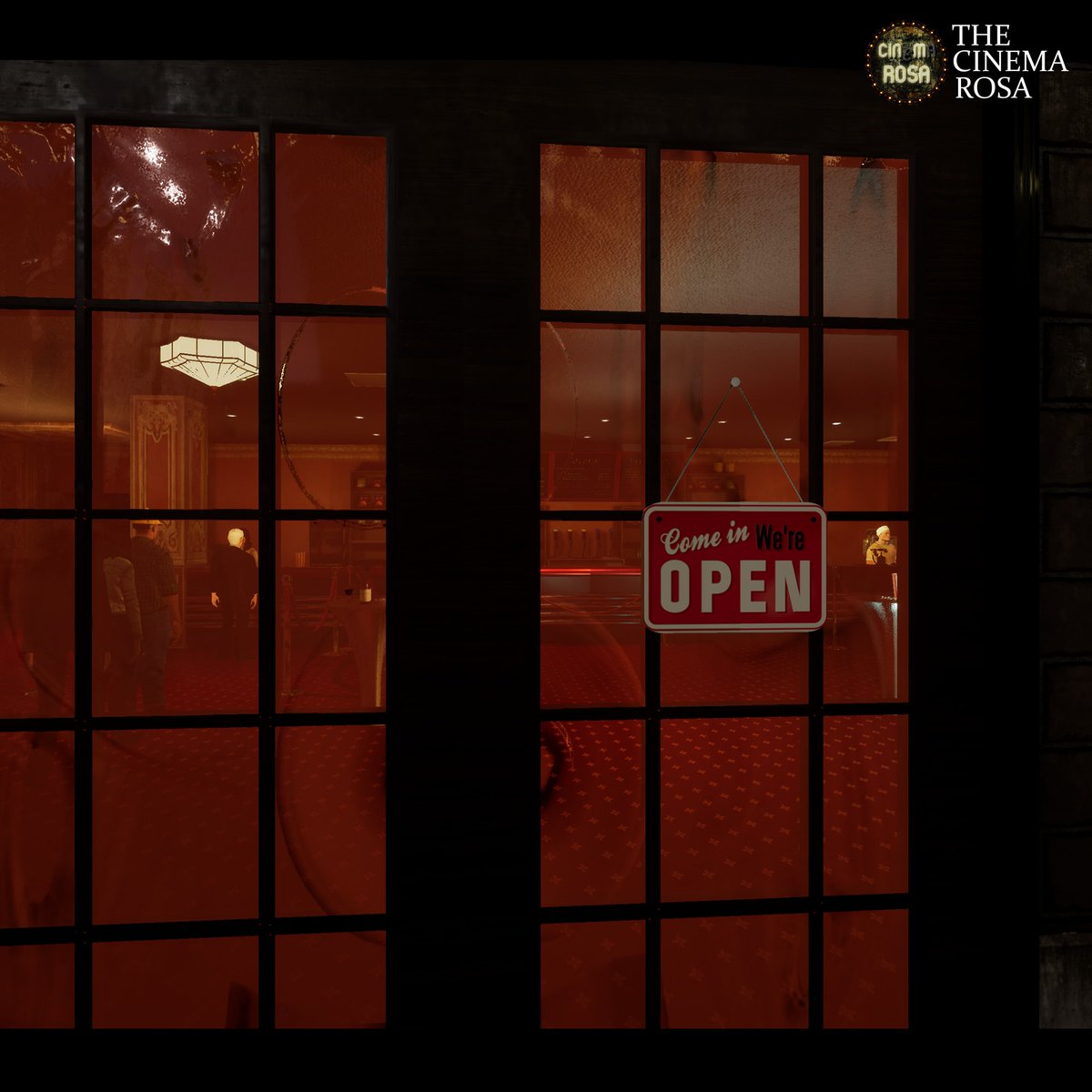 Below is an internal shot of the cinema. Recently abandoned, the internal area of the cinema looks a bit ransacked and dilapidated. We're hoping to dial this up even further in future builds by adding more dust and particle effects to the central areas.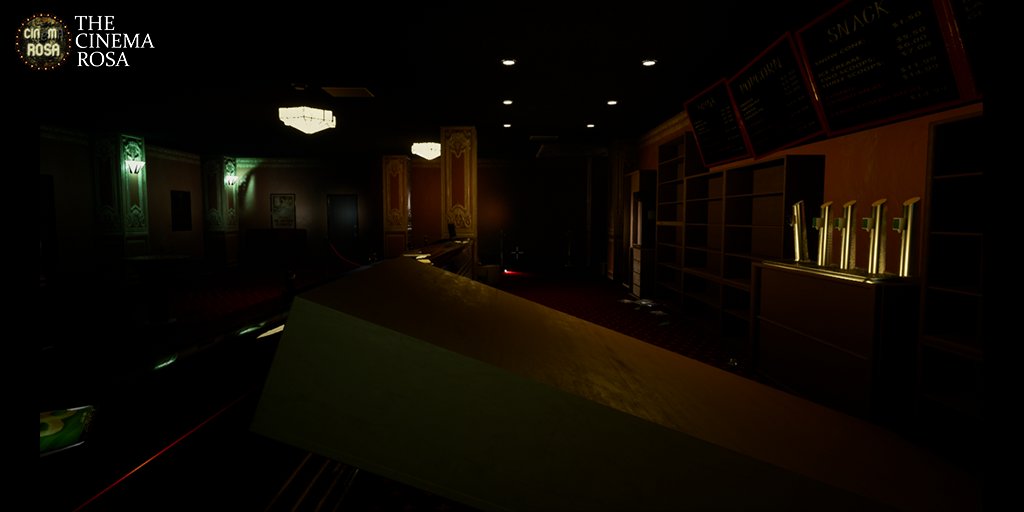 Below, again we see an internal shot of the cinema, this time showcasing some new posters and the mood and vibe of the inner sections.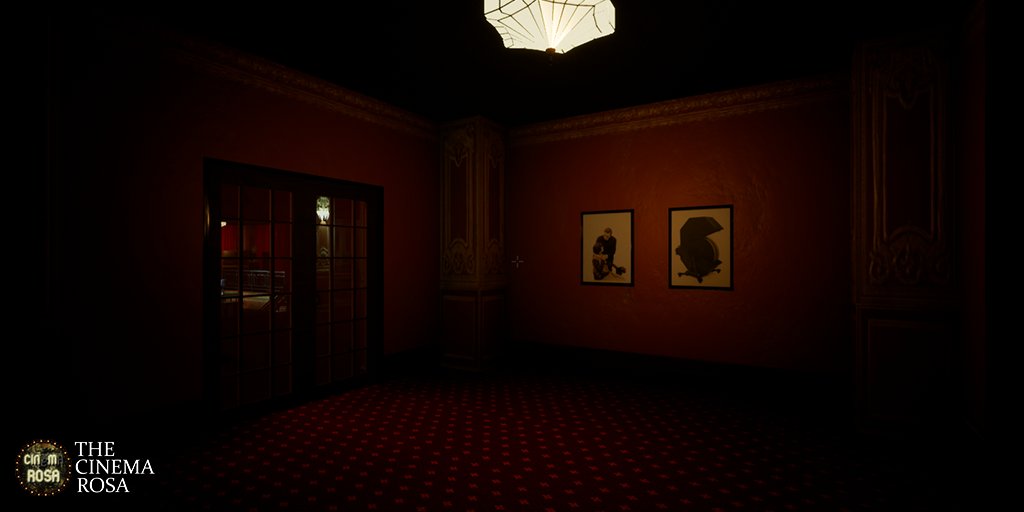 A classic image of a popcorn bucket: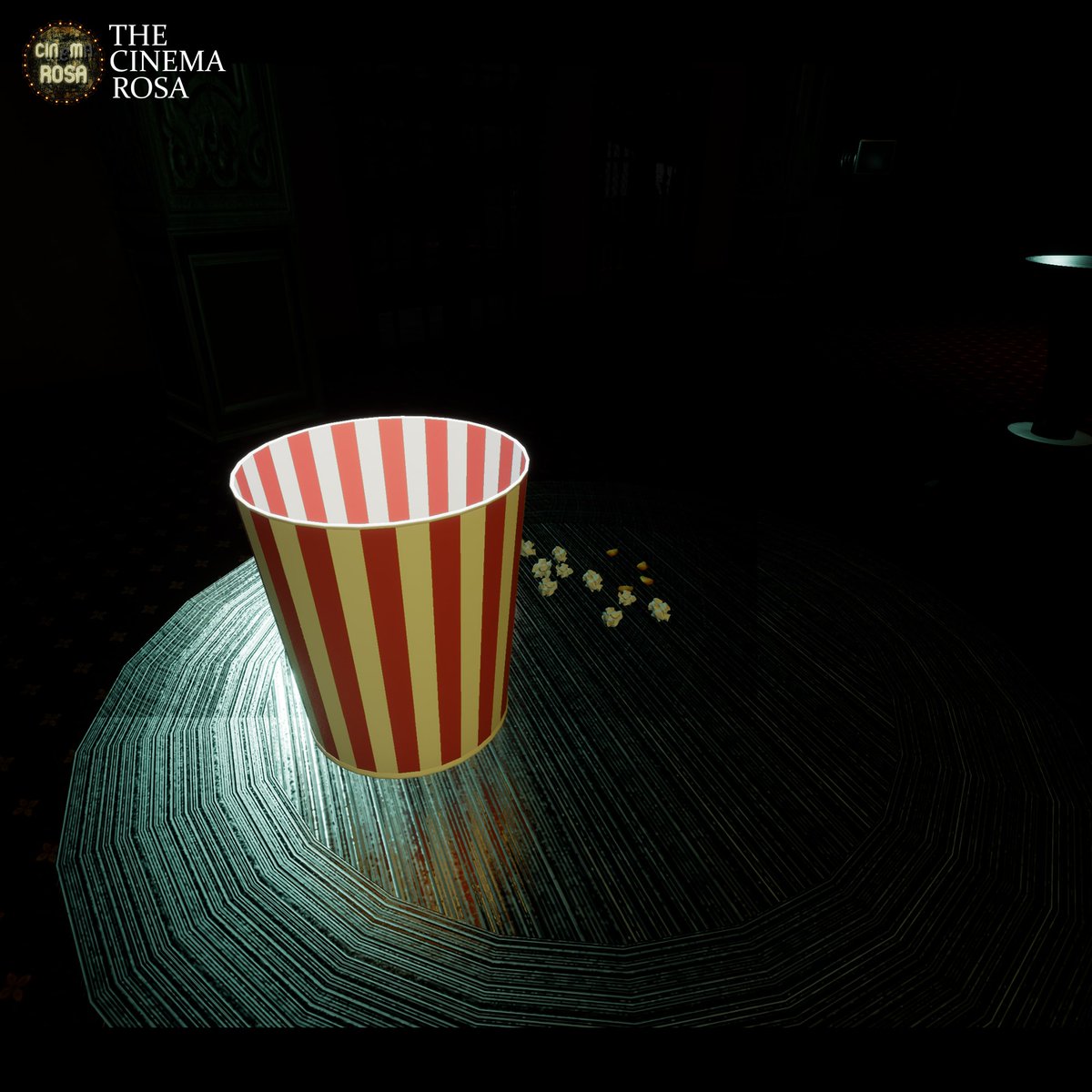 And finally, the exterior at night. Since posting this, various updates to the lighting have been made, so hopefully the lighting will be more impressive in the next post!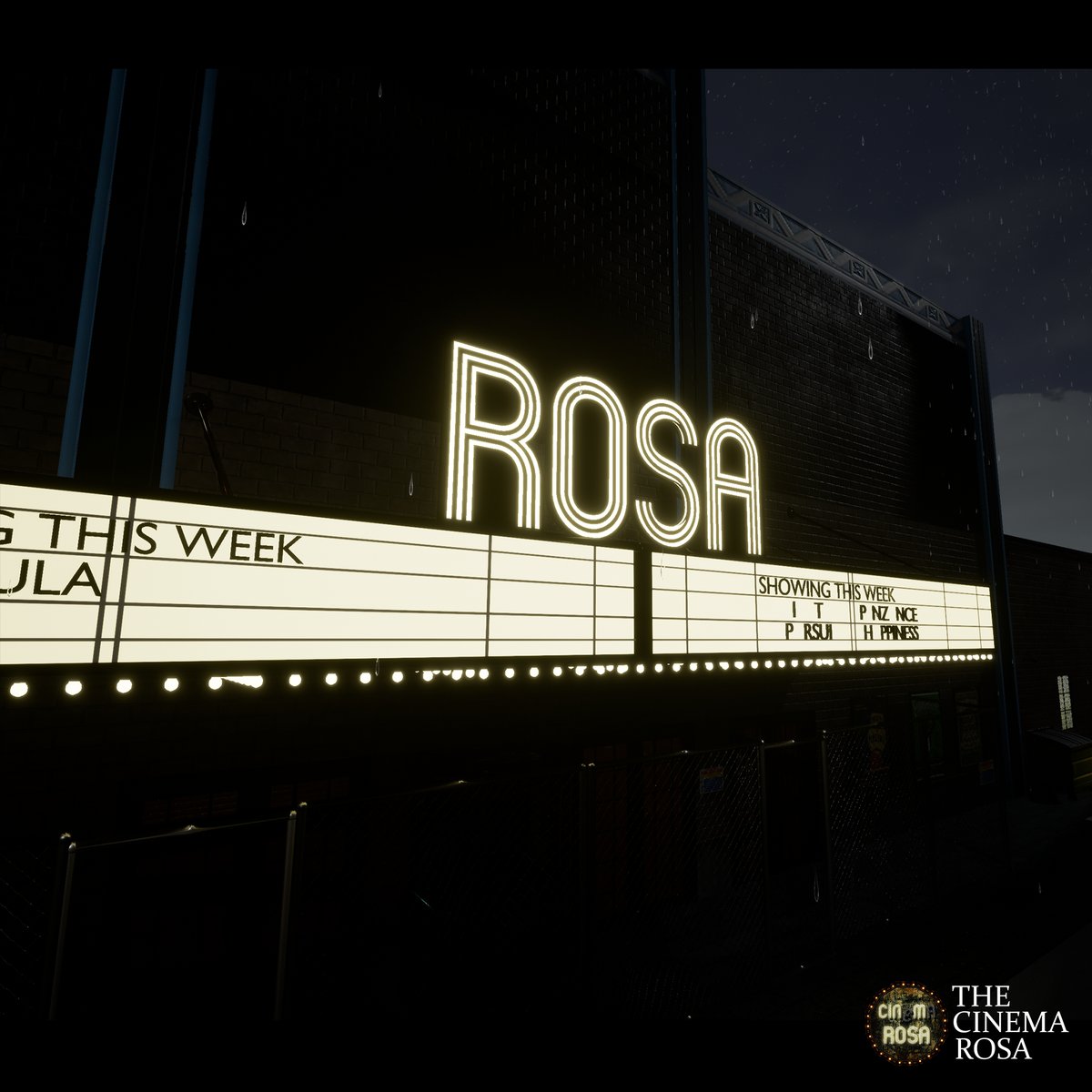 We welcome any criticism or comments about the images.
Follow us on:
Facebook: Facebook.com
Twitter: Twitter.com
IndieDB: Indiedb.com