"In Good Standing"
3 of the best words in the world I can hear right now. That's right I am officially unbanned from the valve anti cheat. Hurray for the day!!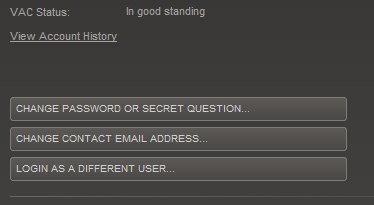 What this means for the future:
The mod is back on track. I honestly have only touched it two or three times since the ban and only done some miminal work. I know that sounds like a downer but now we are full steam ahead, pun not intended. So yeah, I will be making a more informative news post in the next couple days, I just wanted to get this out as soon as I received the information. Be sure to look out for a lengthy post in the next few days. Thank you again to all my followers.
Regards,
Tristin Maniscalco